IN THEIR EARLY stages a lot of my clients are keen to stress they want to improve their core.
Plenty of people seem to get mixed up between having a strong core and having visual abs, which can be very different things.
If you want those abs, yes, you need to do core work but mostly it's going to come down to what you are eating as it's a drop in body fat which will help those abs stand out.
Core work is so important and in general I would consider function and performance to be the priority, not aesthetics.
Body image is important too but if you start focusing on moving better and training better then you'll start to look better too, as long as you're also taking care of your nutrition.
Basic drills like planks, hollow holds, Russian twists and side bends are well known while exercises like deadlifts, squats and carries are also super for building core strength.
However, let's take a look at seven different exercises which will challenge you and really help you strengthen your core.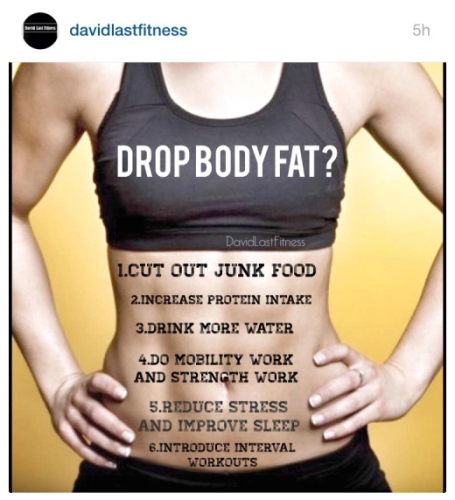 1. Pallof press
This is one of the best exercises and is for all levels of fitness.
I'm a huge fan of resistance bands as they have so many uses; from mobility work to accessory work and right into core work.
If you play rotational sports this is an exercise you need to be doing often.
David Last / YouTube
2. Banded chop rotations
This is similar to the drill above and something you can pair with the pallof; starting with chops and ending with a press.
This time you are using two bands tied together. This exercise may look easy but when done right it really works those core muscles.
David Last / YouTube
3. Barbell roll-out complex
Roll-outs are excellent drills and there are so many pieces of equipment you can use for them such as an ab wheel, a set of rings or a TRX.
This is a more challenging version using a loaded barbell with 5kg bumper plates on each side.
Getting stable over the bar was the big challenge here as straight away the bar wants to roll away from your centre of mass.
Get tight and try to stop your hips from collapsing forward and putting unwanted pressure on your lower back as you roll out.
I brought in some push-ups off the bar to make it a bit more difficult.
David Last / YouTube
4. Seal drag
This is another super drill which again I've paired with push-ups.
Client Ciaran is showing great form as he remains braced and tight throughout the movement.
We are using val slides, an excellent tool to have in the gym bag, which I talked about in a previous article.
David Last / YouTube
5. L-SIT holds
This drill is extremely popular in the gymnastics world where unbelievable core strength is vital.
This is a movement that needs to be scaled back if you are a total beginner and below I've demonstrated how resistance bands can help you out.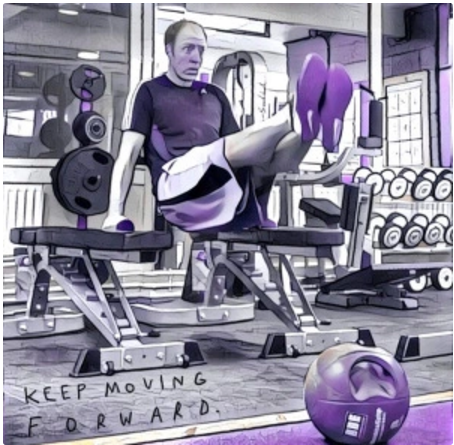 David Last / YouTube
6. Bar pulls
I haven't got a name for this drill but it's hard as hell and generally for the stronger individuals.
I'm using a 9kg bar here on top of two small boxes and I'm aiming to pull and hold each side. It's a tough drill that really works the obliques.
David Last / YouTube
7. Barbell Turkish get-up
I'm a huge fan of the get-up and it's a drill that almost anybody can do.
Use your own shoe to start with, then work up to a kettlebell or dumbbell before eventually using a barbell like below.
David Last / YouTube
I hope you've found this information useful and if you need any more advice you can pop me a direct message from the links below.
You can also get more advice on my social media pages, which are also linked below.
David Last is a personal trainer based in Dublin. For more information you can follow him on Facebook, Instagram and Twitter. Or you can send him a direct message here.
You can also see some of his previous articles here.
The42 is on Instagram! Tap the button below on your phone to follow us!