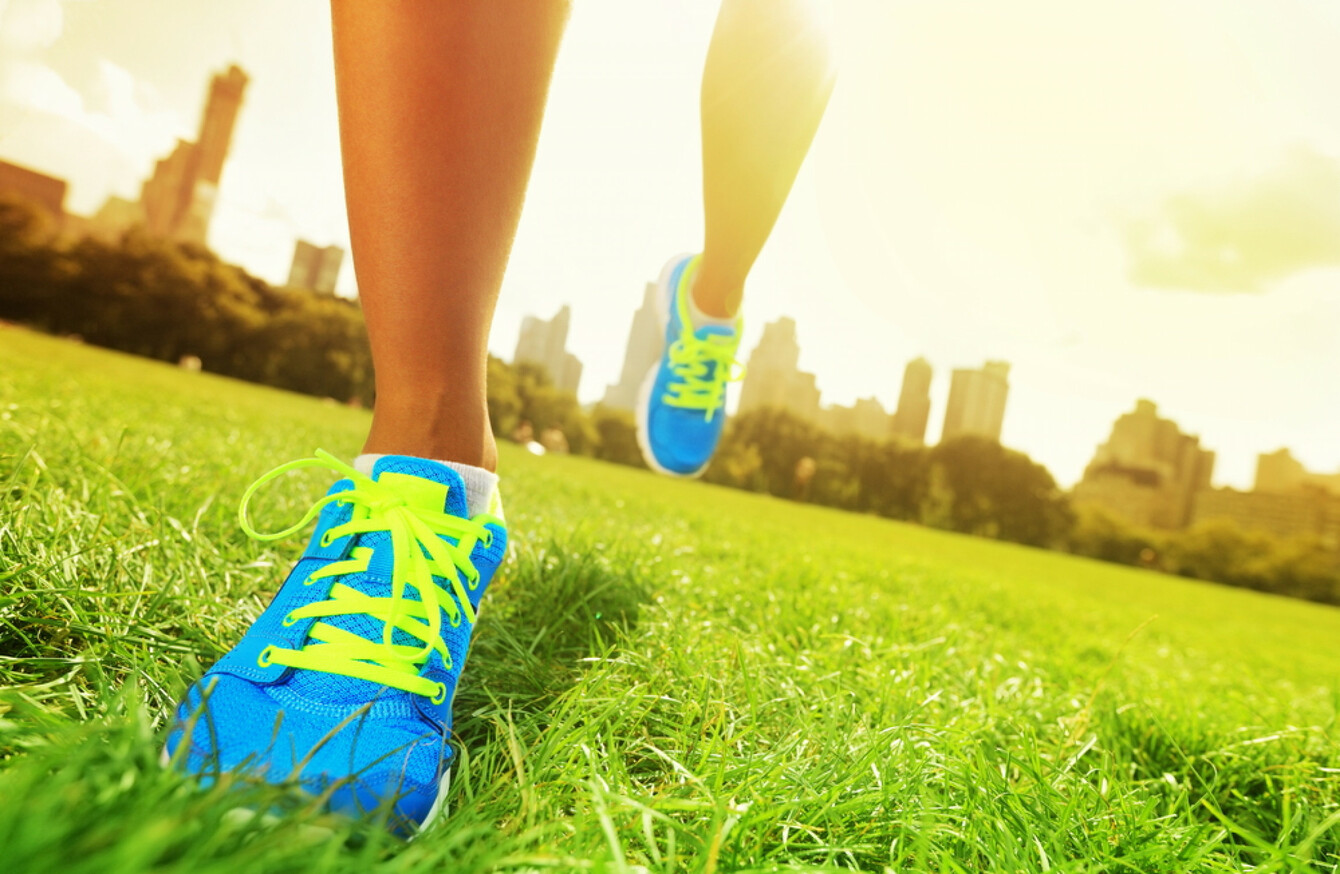 Image: Shutterstock/Maridav
Image: Shutterstock/Maridav
THE HOT SUMMER spell we have experienced the past while can be a time where you may have found yourself off the wagon a little bit away from your usual fitness regime. With the recent heatwave, summer holidays, music festivals and sunny beer gardens, going to the gym might not at the top of your to-do list. And to be honest, that's pretty normal so don't beat yourself up too much if you have felt that the last few weeks haven't gone as planned.
I've had a numerous amount of readers and my own clients asking for different tips for over the summer months and out of all the simple questions I get asked, here are my tips for the fitness readers to consider over the summer months.
A break is good
Over the last few weeks of sunshine and plenty more distractions like the World Cup, Wimbledon, and for some, Love Island, it's perfectly normal to not want to be inside a gym while the sun is shining outside so don't feel guilty that you missed a little of your normal exercise routine. My advice here is still do a bit while you can, make a few changes and overall, enjoy the summer while ticking over with your training.
If you're someone who is heading away on a sunshine holiday with family and friends, the priority should be to switch off and enjoy that quality time. When a lot of my clients go away on their summer holidays, they ask me what workouts to do. I tell them first that the hotel gym does not need to be on the top of their list.
Yes, you should still aim to do some exercise and if you do want to get some exercise in during this time, something as simple as getting outside is best.
Train outside
If you do want to get some exercise in during your summer holiday, simple things like walking, swimming, running or even renting a bike to check out the local area is best. Anytime I go away I like to get out and run as it really is the best way to see the sights and find your bearings.
On the rare occasions when we have some sunshine in Ireland, it is quite important to get out and get our dose of Vitamin D. We spend enough time indoors throughout the year at work or on the sofa, so now is the time to get outside and use the fitness that you have worked on by doing some activities outside. Here are some full body workouts you can do outside this summer. Not only is getting outside in the sunshine good for boosting our Vitamin D levels but overall it's great for clearing the head and can only encourage us to keep working on our mental fitness.
Get the simple things right at least
Moderation, moderation, moderation — something we all have heard at this stage when it comes to a lot of the tastier things in life. Beers, burgers, ice-cream, sweets and so on are all nice things that we enjoy get a little more frequently when away on holiday. My advice here is simple. If you have been consistent with your training and nutrition the last while then you're not going to set yourself back too much by letting loose a little on holiday.
A break is good and now is the time to enjoy yourself. Have those beers, eat that ice-cream, but perhaps not every single day. I have mentioned the 80/20 approach when it comes to your nutrition. Now is the time you can enjoy that 20% and it's no big deal if you start to push a little further beyond that figure.
Try something new
Every now and then I highlight the important of varying your training and each summer I always try to pick up a new hobby. Last year I took up trail running and since then it has become a part of my weekly training plan.
Bringing in a new activity, hobby or skill that is totally new for yourself will not only test you physically and mentally but it will also give you something to work and concentrate on.
The list really is endless with tag rugby, hiking and cycling just a couple of examples. My new hobby this summer is sea or lake swimming and not only have I found this great for my fitness but it also helps clear the head too.
Get back on the horse
After a break or a holiday away, it's important to get back going again. A plan or programme is something that will help you stay accountable. A plan is also important to have something to work towards or a goal in mind. Having a journal or even using a vision board is something I've found quite useful as it can help you keep track of what your long-term goal is which perhaps you may have set at the start of the year. Over the years I have seen people set goals back in January and once the summer months start to kick in, the goal is slowly put away to the side
Overall I hope you're having a great summer ,enjoying the sunshine and still keeping an eye on the fitness articles even though at this time of the year, it might not be the top of your agenda.
David Last is a personal trainer based in Dublin. For more information you can follow him on Facebook, Instagram and Twitter. Or you can send him a direct message here.
You can also see some of his previous articles here.
The42 is on Instagram! Tap the button below on your phone to follow us!