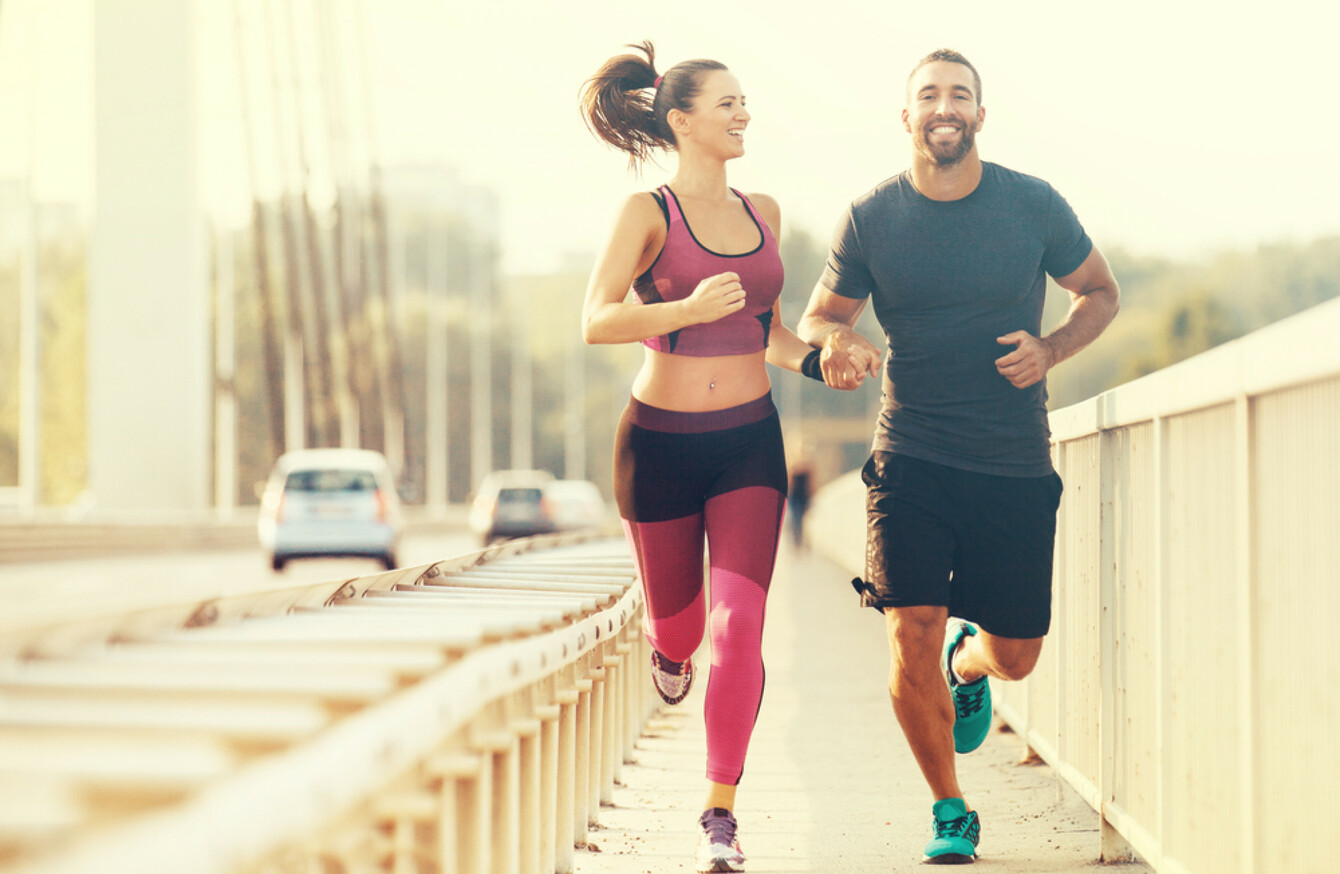 Training with a friend can help.
Training with a friend can help.
IF YOU HAVE been following my work for a while you will notice that a lot of my clients hit their goals.
Don't get me wrong, some do and some don't. I train people from all walks of life from the office workers to housewives to weekend warriors to retirees to young teens and pro athletes, so it's safe to say I pretty much see all types of goals on a daily basis.
In this article, I highlight the reasons why our clients achieve their results and you can too.
They made the change that is needed
Over the last 10 years working in the industry, I have seen and heard so many different excuses used by people to avoid making the change. Making the change and taking the first steps is hard, uncomfortable and, for a lot of us, it's something we perhaps don't enjoy initially. The ones that do make the change needed and stay on track are the people we see get their rewards. The new changes or new habits don't need to be drastic at the start. Little wins and habits in the day all count too and if it is really that important to you then you will make it happen
Willing to do the work and forgot "the end result"
Let me start with this formula that works.
Time invested + effort expended + disciplined behaviors = success (eventually)
If you are someone who thinks you are going to get your goals handed to you overnight then think again. It 100% includes failure, pain, hard work and being relentless. The truth is the boring and unsexy work is what works. I am a huge believer in working hard and keeping the head down.
Forget the bigger picture or the 'end result'. I always like to work off the mantra that 'success is a journey, not a destination — and the doing is often more important than the outcome'.
I am a big fan of small wins, habits and achievements. All these small wins over time can lead to big changes in the long run. Get better each day, but you don't have to achieve perfection.
It could be something as simple and easy as taking the stairs over the lift, getting outside for a walk on your lunch or even aiming to make sure that you start your day with a healthy breakfast.
Staying consistent and sticking with the plan
A lot of the people I work with are chasing a wide range of health goals including weight loss, improvements in strength or mobility, a change in mindset and even dropping body fat. Sure, making a change and hunting down a new goal is going to be a challenge that requires plenty of hard work. However, I am a huge believer that once you put that work in and stay with it then I am 100% sure it will pay off with time.
The bottom line is that there really is no magic training programme, special fitness trainer or any wonder drug out there that is going to help you in this area.
One of the main reasons I see people achieve their goals is because they stayed consistent and put in the steps and work required. Everybody really can start a new plan, goal or venture but not everybody will stick with it. The journey sure is tough and not doubt there will be plenty of ups and downs along the way but consistency is key. It's a marathon, not a sprint.
Here are four tips below to help you stay consistent and remain on track.
Being honest with yourself and overall brought real focus into their goal
Any client I have worked with that has lost a significant amount of weight, dropped body fat and overall just changed and bettered their lifestyle has come down to a couple of basic things.
They accepted enough was enough and wanted to make the change to a whole new lifestyle approach.
They have adopted a healthy, long-term (patient) yet sustainable and realistic 80/20 approach when comes to the nutrition end of things.
They no longer treat exercise as a chore and have found a plan that they start to enjoy — keeping it consistent and doing exercises that are relative to their goal.
They have started to focus more on the quality of their sleep,drinking more water and generally just trying to keep active that little bit more.
Go on the right path
Whichever path you do go down, firstly make it something that you might actually enjoy. I once heard a trainer telling his clients that a certain style of training was bullshit and that "it doesn't work". In my opinion, every form of exercise has its place. Whether it's Zumba, CrossFit, yoga, spinning, bootcamp, weight training and so on, it all "can work". The first step is that you're moving, off the sofa and actually doing something that you might enjoy.
The second step is find the right path for your goal and this is where you might need to educate yourself on what is the right path?
Will Zumba help you improve your chances of completing a 10k run?
Will the ketogenic diet help your chances of dropping 2 stone while training hard 5 days a week?
Will running improve your mobility?
Will cutting out meat help you loose weight?
Will walking helping you get stronger?
My best advice here is that if you are unsure then seek out advice from a trainer that will assist you and get you on the right track closer to your goal.
Check out this article that will help you choose if you did want to seek advice from the best trainers out there.
Hold yourself accountable
At least once a week pencil in a time where you will do an activity with someone else who is chasing the same goals as you.
If it's health or fitness-related partner up with a friend and train together, sign up to a fitness class or even go work with a personal trainer for a while.
Having someone there to show up to is going to help you continue to show up, especially when you are going through those testing days.
I hope these tips have helped you out and perhaps ignited that fire to get you back on track.
David Last is a personal trainer based in Dublin. For more information you can follow him on Facebook, Instagram and Twitter.