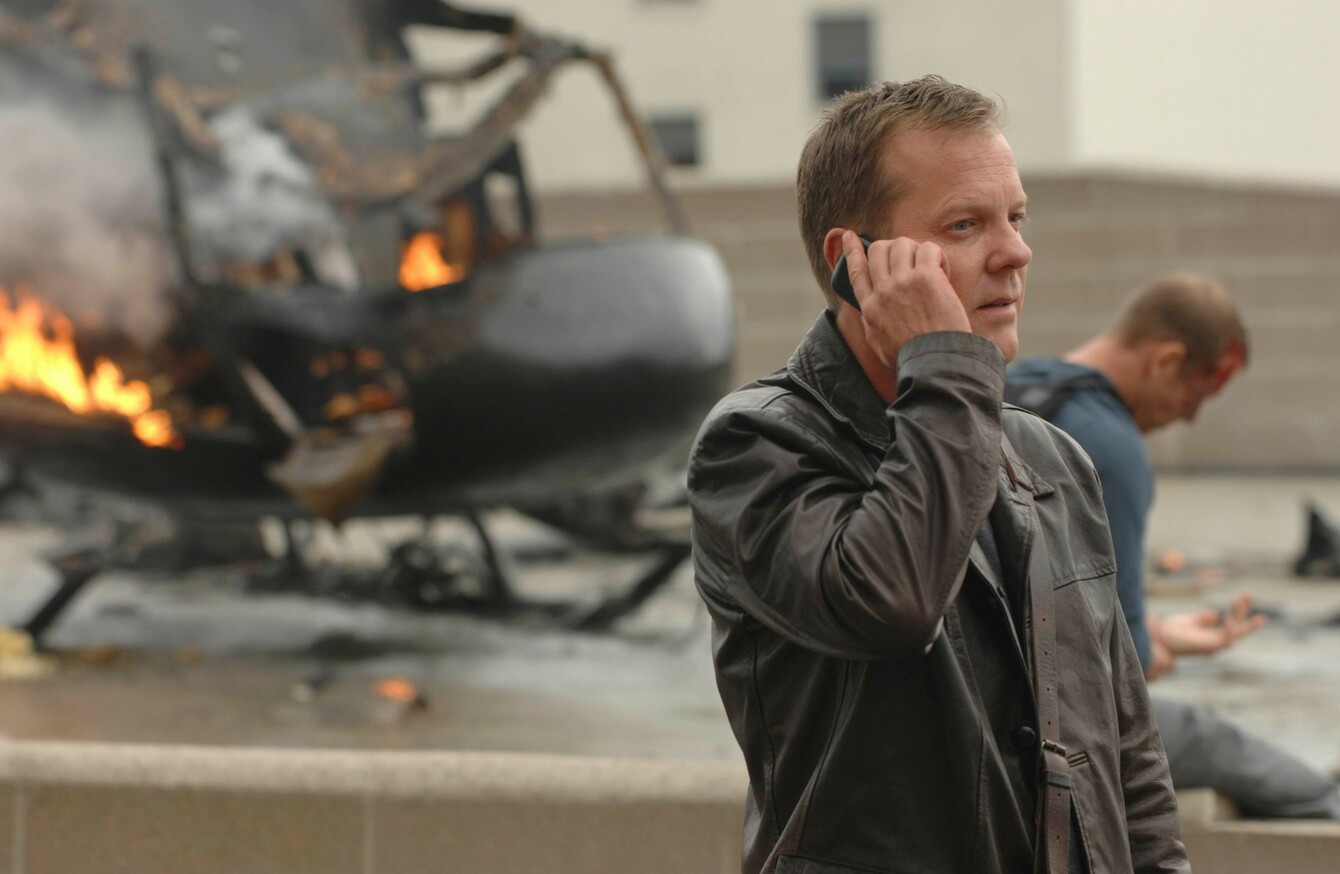 Jack Bauer in 24, available to stream with Star on Disney+.
Image: Disney
Jack Bauer in 24, available to stream with Star on Disney+.
Image: Disney
IS PETER GRIFFIN'S humour the only kind you really identify with? Do you still find yourself wondering how Jack Bauer managed to pack so much drama into a single day? Does hearing the first bar of the X-Files theme have you breaking into a sweat?
From February 23, you can revisit your favourites all in one place, with the arrival of Star to Disney+. This new addition to the streaming service brings with it some of the best TV shows and films from the last few decades.
Subscribers will be able to watch TV favourites like Family Guy, Lost, Prison Break, 24, Grey's Anatomy and The X-Files, along with incredible films like The Grand Budapest Hotel, Die Hard 2, Borat and plenty more.
Star is dubbed as Disney+'s 'general entertainment' brand, so there are no Saturday morning kids' cartoons here, just pure comedy, drama and thrills. The streaming service lives within the Disney+ app, and if you're an existing subscriber you won't need to do anything more – just locate Star and stream to your heart's content.
If you have younger Disney+ fans in the house, setting parental controls is simple: you can limit content by age ratings or lock certain content with a PIN.  
New titles will be added to the collection monthly, and Star brings original shows with it too, like crime thriller Big Sky, a new offering from the creator of Big Little Lies, David E. Kelley.
Now all you need to do is figure out who to say a long overdue 'hello' to first, Peter Griffin or Jack Bauer…
You'll find Star within your Disney+ app from February 23. Sign up for Disney+ now to get access to all Star content, along with an incredible range of movies and shows from Disney, Pixar, Marvel, Star Wars and National Geographic.