Updated Dec 6th 2019, 6:30 PM
THE FOOTBALL ASSOCIATION of Ireland has announced that president Donal Conway will step down at an EGM on 25 January. 
Conway was re-elected to the position back in July, despite intense political unrest as a result of the crisis-hit association's dire financial state. 
In a statement to TheJournal.ie, Minister for Sport Shane Ross said:
"I welcome it. I have been calling for his exit for many months. The old guard needs to be removed in total."
Speaking on RTÉ News this evening, Ross said it looked like the FAI was "on life support from UEFA". 
"Today is rock bottom. Today is really an unthinkable situation. But let's hope it's the beginning of something which means real reform in the FAI," said Ross.  
"That's a situation which obviously can't go on forever and they have got to get together… the independent directors, they've got to appoint a completely independent new chief executive and the resignation of Donal Conway today will open the way for a new independent chairman."
"It's just a pity it didn't happen earlier," the minister said of Conway's resignation. 
"The government funding is dependent on reform and the government must look after the taxpayer's money… it's absolutely right that we shouldn't put 2.9 million [euro] into the company which is basically a shambles and we're not going to do that. 
"We're not prepared to pay the money until we see the type of company being run in a way that is satisfactory," Ross said.  
The news came ahead of a press conference in Abbottstown this afternoon, which revealed that the FAI has current net liabilities of over €55 million.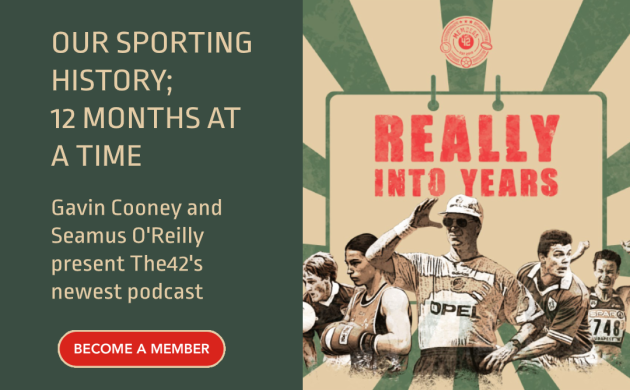 Originally due to take place yesterday, it was postponed until midday today. This morning, the briefing was then put back a further hour to 1pm. 
Conway will address the members of the association regarding his decision at the AGM at Citywest Hotel on 28 December. 
The board will then seek nominations for the position, with an EGM to take place on 25 January. 
With reporting by Orla Dwyer. 
The42 is on Instagram! Tap the button below on your phone to follow us!