AMERICAN JURORS AND US anti-doping officials should decide Lance Armstrong's fate rather than the International Cycling Union, the main investigator who has chased Armstrong for years has said.
US Anti-Doping Agency (USADA) chief executive Travis Tygart spoke to the CBS television network in an interview broadcast last night, saying he thinks the US Justice Department should join a fraud case against Armstrong.
And Tygart also wants Armstrong to testify before USADA rather than the world cycling governing body UCI, saying USADA-gathered evidence contradicts Armstrong's claims that UCI never assisted him in covering up a positive test.
"He exonerated, essentially, the UCI and our information, and the evidence, is different than that," Tygart said. "I think their involvement was a lot deeper in him pulling off this heist than he was willing to admit to."
In announcing the "60 Minutes" interview on Friday, CBS said Tygart had imposed a 6 February deadline for Armstrong to testify under oath before USADA or lose any chance of having his life ban from competitions reduced.
"He would have to come in just like all 11 of his team-mates did and testify truthfully about all of those who were involved with him pulling off this grand heist," Tygart said.
Armstrong lawyers say the 41-year-old Texan, who was stripped of seven Tour de France titles based on USADA-gathered evidence, would not be able to meet the deadline and was likely to tell his story to the UCI, a group tainted in Tygart's mind where Armstrong is concerned.
"The access they had to inside information — to how the tests work, what tests went in place at what time, special access to the laboratory — he was on an entirely different playing field than all the other athletes," Tygart said.
Tygart wants to see Armstrong tell his story in court, specifically in a $90 million fraud case brought by former Armstrong team-mate Floyd Landis, himself an admitted dope cheat stripped of a Tour de France title. The fraud lawsuit claims Armstrong lied about doping to get US Post Office sponsorship for the team that dominated the Tour de France for years.
The US Justice Department ended an 18-month probe of Armstrong last year without filing charges. US government officials are expected to decide in the next few weeks whether or not to join the Landis lawsuit.
"I think they have to join the suit," Tygart said. "I mean, we were surprised the criminal case didn't go forward based on the evidence that we had seen and generated through our investigation. So we'll be once again shocked if they don't join the suit.
"I think a jury should have an opportunity to decide whether the tens of millions of taxpayer dollars that were defrauded by this team and Lance Armstrong and his associates, whether or not the government should be paid back for that."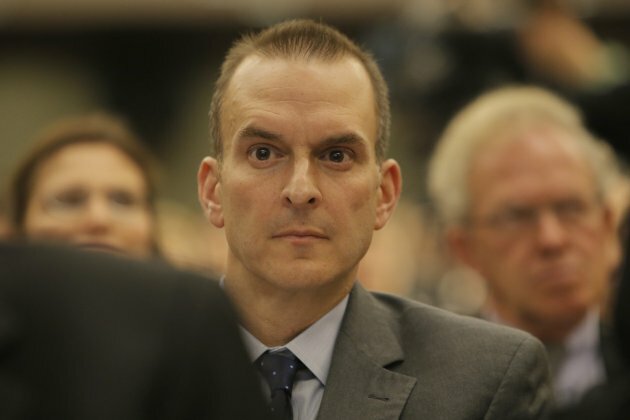 US Anti-Doping Agency chief Travis Tygart. (AP Photo/Francois Mori)
Tygart also said Armstrong lied when he denied trying to buy USADA's silence.
"I received a phone call from one of his closest associates and they offered us the money," Tygart said, refusing to identify the middleman but saying there was no mistake about the attempt to pay USADA to back off.