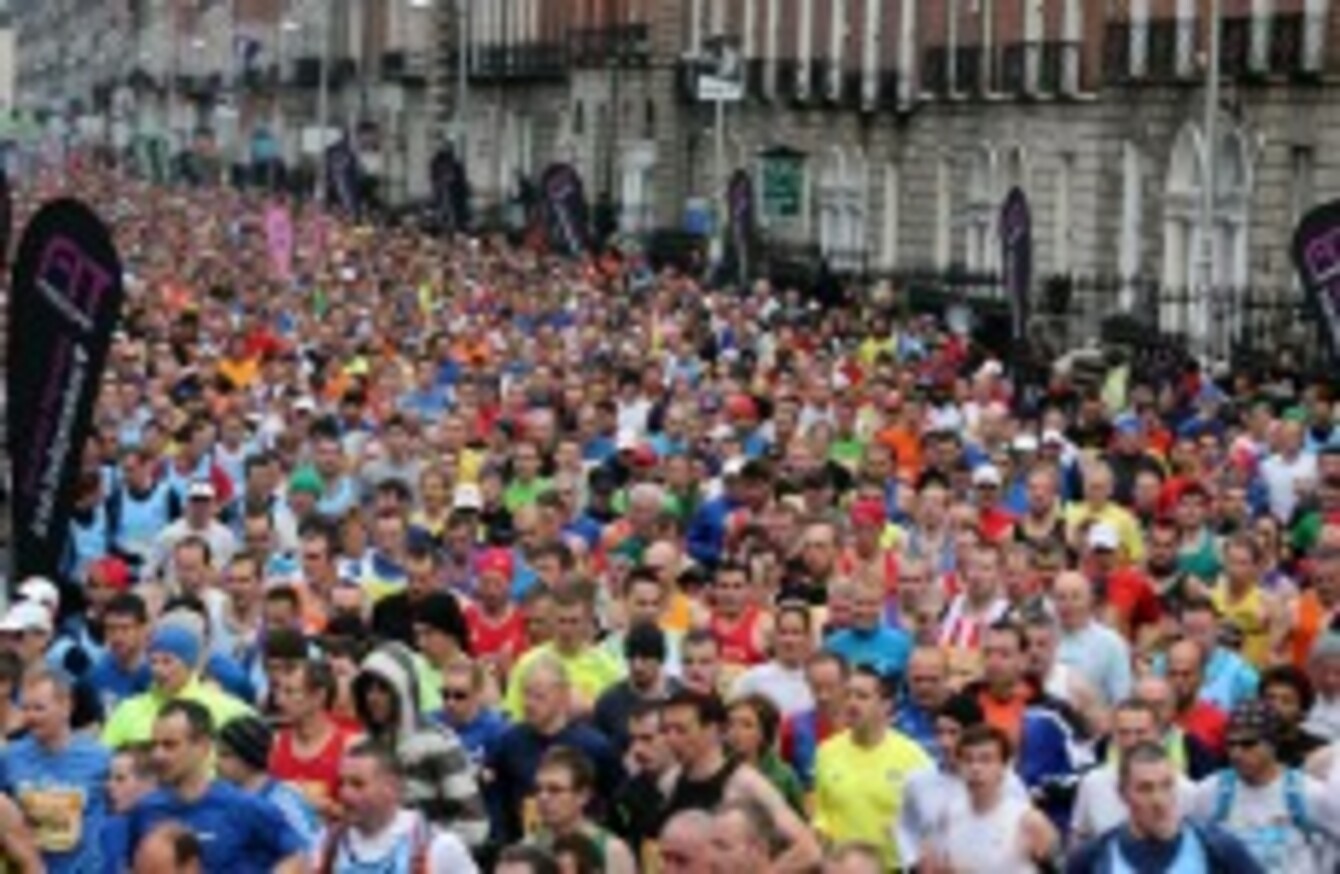 There's not long to go until the big day.
Image: Lorraine O'Sullivan/INPHO
There's not long to go until the big day.
Image: Lorraine O'Sullivan/INPHO
Aidan Curran is an experienced marathon runner and the man behind the Run And Jump blog.
I GOT SOME great Dublin Marathon preparation done on Sunday afternoon.
First I watched the football. Then, after browsing through the Sunday papers, I took a short nap.
And finally, with a bit of channel-surfing, I struck gold with an old episode of Columbo, the best TV detective show ever.
Yes, I've started my Dublin Marathon taper.
As marathon first-timers are learning around now, a taper is the three weeks before the race when you draw a line under your hard training, cut back on your mileage (or, um, kilometrage) and allow your tired body and mind to recover for race day. I'm still running with the same frequency, but conserving my energy for the marathon effort.
Columbo may have been a great detective, but as a runner he'd be lousy at the taper: all his nagging doubts and insidious questioning and "just one more thing", instead of relaxing and trusting the evidence of his training.
However, Columbo would recognise how marathon runners, like murder suspects, can crack under pressure. After months of hard training, and as you build up pre-marathon excitement and nerves, less running seems counterintuitive. Tapering is surprisingly tough on the mind.
Experienced marathon runners will be familiar with two extreme reactions under the pressure of a taper.
First, out of panic you start to consider doing extra training and changing your routine – we can call this 'taper madness'. The classic symptom is a mad urge to squeeze out one more 20-mile long run. Don't do it! You'll either get injured or feel flat and listless on race day, so back away from the 20-miler.
Second, you're gripped by an irrational fear of injury, illness or mishap during your taper or on the day of the marathon – in other words, 'maranoia'. Aches or sniffles during your taper aren't causes for alarm; they are signs that you need to rest up for a day or two.
That said, your tired body and run-down immune system are especially vulnerable right now, so to reduce the risk of injury and illness make sure you avoid the classic taper error – overtraining.
For the 2011 Dublin Marathon I overtrained and was still putting in high mileage and hard sessions ten days before the race. As a result, by the pre-marathon weekend I could hardly lift a leg, such was my weary sluggishness. On race day I had recovered somewhat but still finished a good 20 minutes slower than my target time.
Lesson duly learnt, for the Paris Marathon the following April I started my taper three weeks before race day, and it brought a huge improvement to my performance.
If you're following a reputable training plan, it'll include a taper – so stick to it. If you're training without a plan, a popular rule of thumb is to reduce your weekly distance during your taper by a third each week. The 20-mile long runs are over; next weekend I'll go out for 16 miles, which would be my shortest long run in months.
There'll be no lung-bursting tempo or threshold runs either – instead I'll do 5-mile runs that includes six 100-metre light sprints, known in training plans as 'strides'.
It doesn't take a great TV detective to deduce that if you taper sensibly you'll reap the rewards on marathon day.