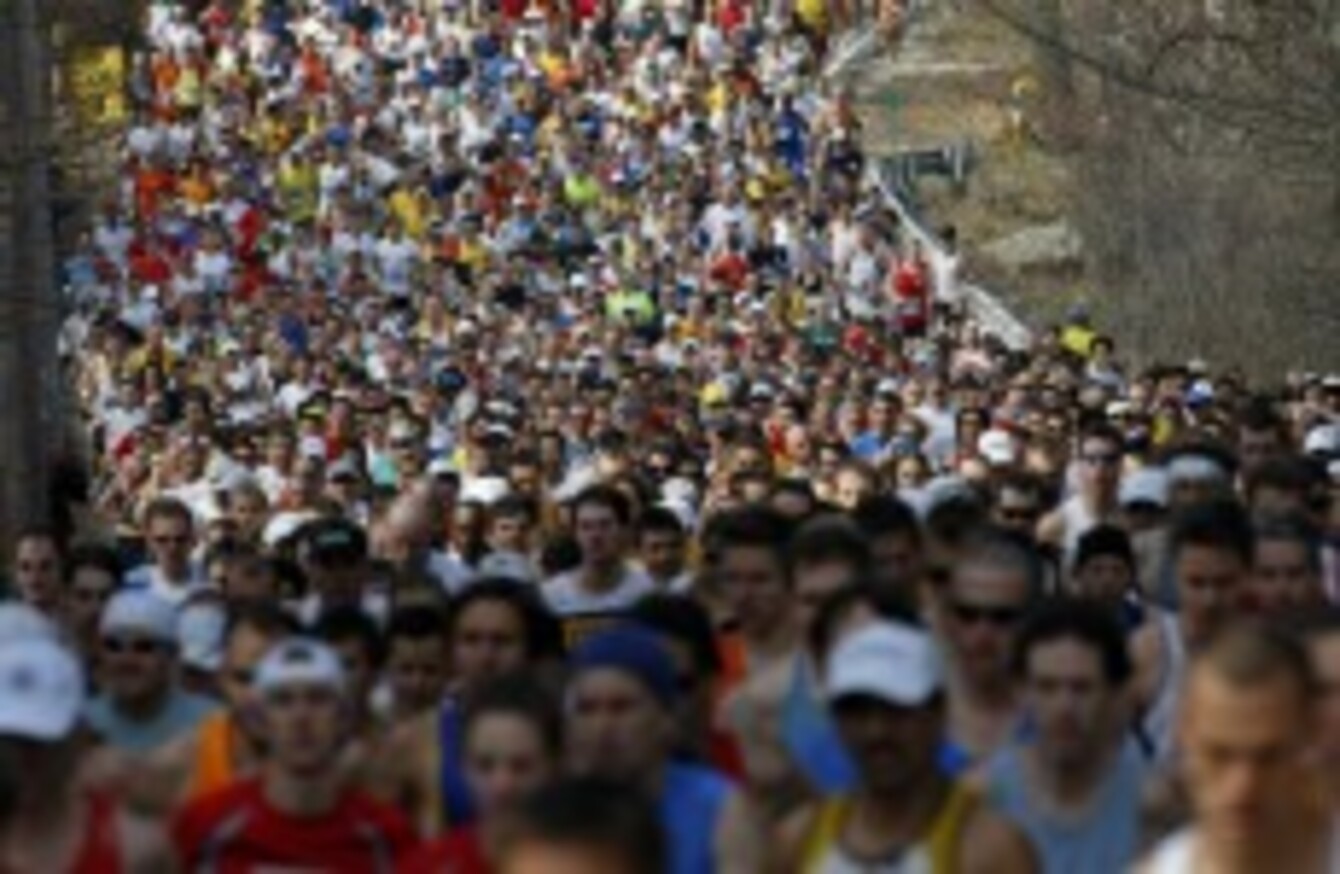 Insert your own Kate Bush reference here.
Image: AP/Press Association Images
Insert your own Kate Bush reference here.
Image: AP/Press Association Images
THESE LAST FEW weekends the road through the leafy Dublin suburbs of Milltown, Clonskeagh and Roebuck has been as busy as Grafton Street on Christmas Eve.
Last Sunday morning I passed three different groups of runners, around 20 in total, near the Dropping Well pub. And on Tuesday evening I was one of a half-dozen solo runners heading up the Clonskeagh Road.
Why all this activity around here? Because Milltown to Roebuck makes up miles 20 to 22 of the Dublin Marathon course – and it has hills.
If you don't know this area and haven't run the Dublin Marathon before, then you might think we're talking about Alpine hairpin climbs like those in the Tour de France.
In truth, the hills between Milltown and Roebuck aren't that bad – they're just short ascents broken up by long flat sections. After doing the Dublin Marathon four times, I've come to believe that these hills are mainly psychological barriers to runners because they come after the critical 20-mile mark, where even a flat road would feel difficult.
By comparison, in previous years I doubt many marathon competitors were training on the old route up Parnell Square and past the Rotunda hospital entrance, Ireland's leading outdoor smoking venue. That was also a stiff climb – but it came at mile two, when runners' legs were still fizzing with adrenaline. Many runners probably didn't even notice that hill.
Yes, running uphill is a challenge, especially in the final miles of a marathon. But I see a lot of Dublin Marathon runners, some quite experienced, online these days who are thinking themselves into an awful tizzy and a self-fulfilling sufferfest on the mild slopes of southside Dublin. They are making mountains out of the Dublin Marathon molehills.
Panic is one of two classic scenarios for crashing your marathon into the side of a hill. At the first hint of a slope, especially after mile 20, some runners will lose the head and lose heart. The legs soon follow.
The other problem is when a runner takes the opposite tack and decides to charge up the hill in a show of defiance. The predictable outcome is that the runner wastes valuable energy and struggles for the rest of the race.
Whether you're aiming for a fast finishing time or simply want to get around the course, you can afford to ease up slightly when you're running uphill. It'll cost only a matter of seconds that you'll gain back anyway coming down the other side – your average pace per mile will balance out. You don't even need to go blasting down the hill, which in any case is tough on your quad muscles.
And here's a practical tip for running uphill: use your arms and upper body strength to pull yourself up.
On the new Dublin Marathon course for 2014, from Parkgate Street through the Phoenix Park is a gradual uphill drag which is balanced out by a long descent on the other side.
The sharp climb of St Laurence's Road is actually good fun, with the echoing shouts of runners going through the concrete tunnel beneath the flyover – and you'll still be buzzing after the carnival atmosphere of Chapelizod. As I said above, the hills of Milltown and Clonskeagh are nothing to fear.
The Dublin Marathon has the occasional small hill; get over it.