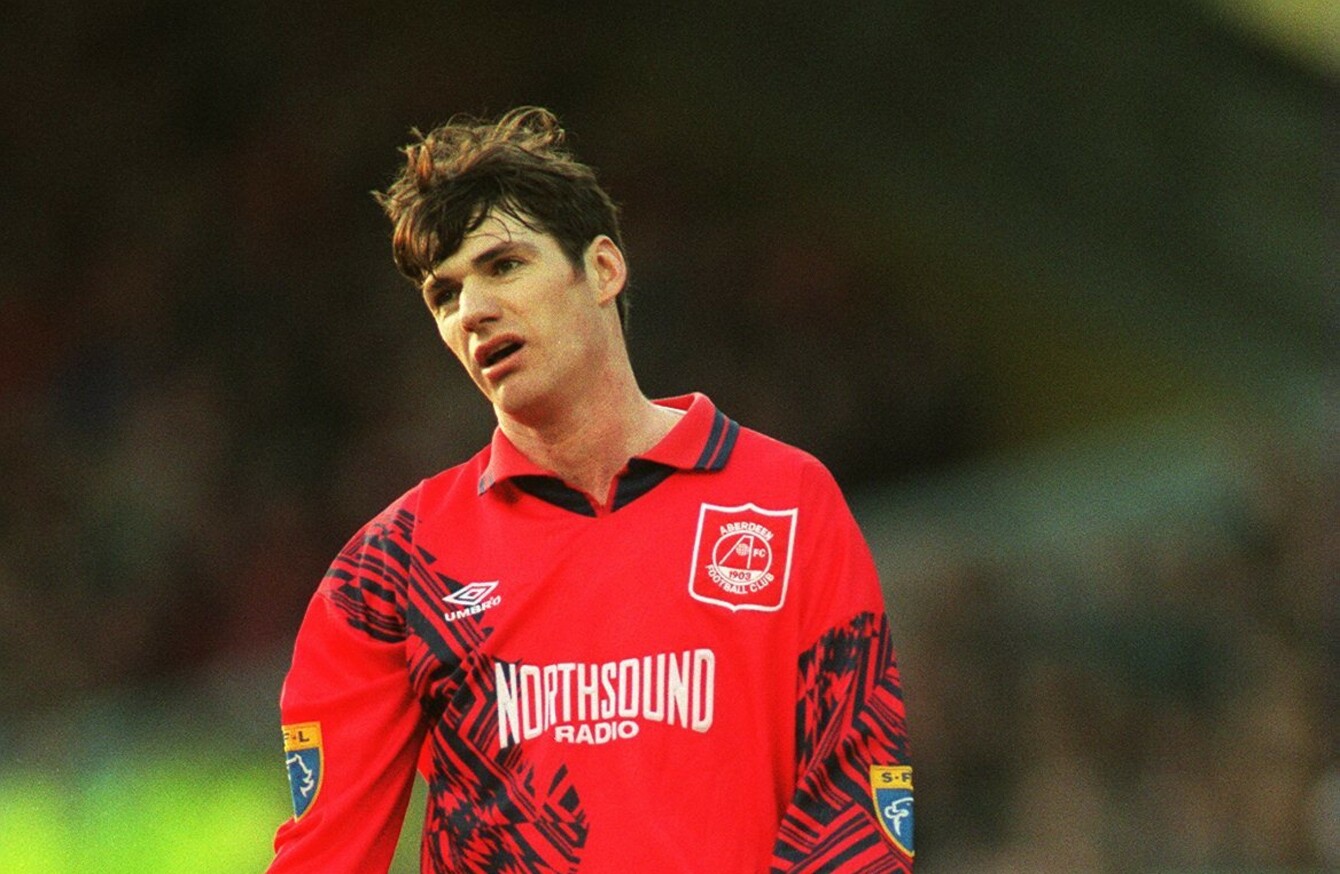 Image: EMPICS Sport
Image: EMPICS Sport
FORMER CELTIC PLAYER Joe Miller has apologised for inaccurate claims he made about Linfield in an interview published by Scottish newspaper the Daily Record.
Ahead of the two sides' potential Champions League tie, Miller originally spoke in detail about a game he supposedly played against the Northern Irish side in a 1995 friendly at Windsor Park.
An Aberdeen player at the time, Miller spoke of how "there were red dots on us for the whole 90 minutes" amid an "intimidating" atmosphere at the ground.
He also claimed himself and teammates were confronted by a group of angry supporters in a street located near the club's stadium.
However, Linfield subsequently responded via a statement saying that they had no record of the match in question taking place, going on to suggest Miller's claims were false.
And the former attacker, who made over 150 appearances for Celtic between 1987 and 1993, has since admitted he was wrong in his assertions.
The ex-player told the Daily Record: "During an interview last week with several members of the Scottish press I recounted an event, but I got the grounds mixed up. I realise that now.
I mistakenly thought it was Windsor Park, but it wasn't.
"This event occurred over 25 years ago and my memory has let me down. I apologise to Linfield Football Club for any offence taken.
"These comments weren't intended to be a slight on the club or their fans."
The42 is on Instagram! Tap the button below on your phone to follow us!