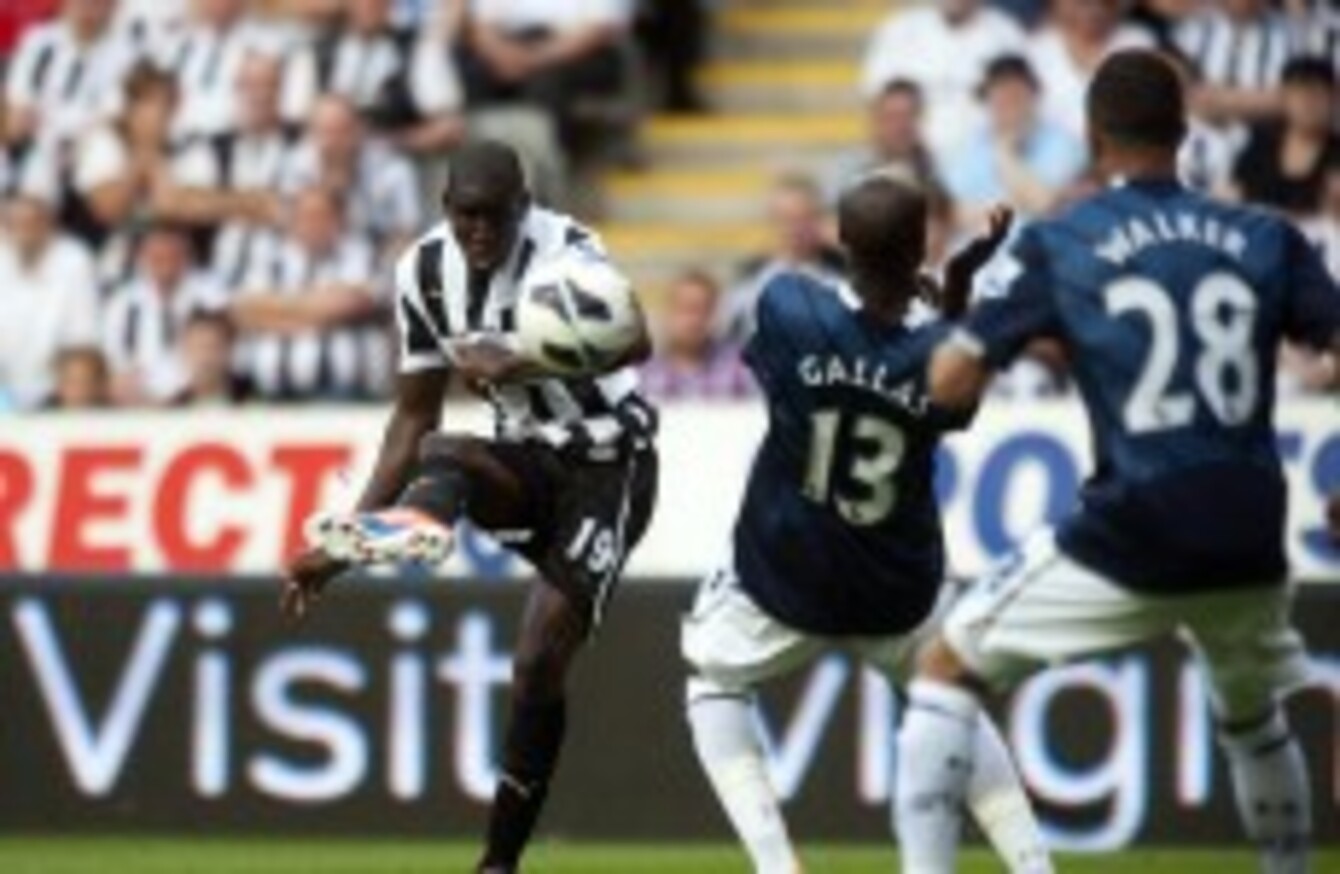 Image: Steve Drew/EMPICS Sport
Image: Steve Drew/EMPICS Sport
AND THE WORLD is back spinning on it's correct axis again.
The opening round of Premier League fixtures brought a raft of unexpected results. None of Arsenal, Liverpool, Manchester United or Tottenham Hotspur managed to win.
There were comprehensive wins for Swansea, West Brom and Fulham. But, as the saying goes; one swallow-dive doesn't make a cheat. Be wary of filling your team with the stars of week one. The August sunshine will soon fade.
Much of the talk since Saturday has revolved around Miguel Perez Cuesta – or Michu to you and I. The Spaniard looks a fine player, and will be asked to dictate the play for Michael Laudrup's Swansea, but we can't see him continuing on a hot-streak of goalscoring.
His two goals against QPR were the profit of some basic errors: you had Rob Greene's feeble attempted save on the first one and his second, a marvelous finish, was noticeable for the way his jog through the heart of midfield went completely unchecked by Park Ji Sung. West Ham at home will give Michu a great opportunity to add to his score this weekend, but sell him after that. You'll make a tidy profit.
Two players to pick this week:
Shinji Kagawa: Manchester United lost their opening fixture of the season despite enjoying a massive 69% of possession at Goodison Park and the former Dortmund midfielder was central to everything they did well. This weekend they are at home to Fulham, not the most straightforward challenge, but much better conditions for a creator to flourish.
Stephane Sessegnon: The Benin star had a pre-season injury scare, but now he can get on with the serious business of being Sunderland's cutting edge. He doesn't come cheap at eight million of your Fantasy pounds; but we expect the Black Cats to do well at home to a Reading side (complete with dodgy 'keeper) playing their third game in seven days.
Two players to avoid:
Adam Federici: Simply put, his errors have already cost Reading two points at the very least. Along with a howler against Stoke he was also majorly culpable in Gary Cahill's long-range equalising goal on Wednesday. If Reading stay up, they'll need a goalkeeper who can do the basics. Federici, from the evidence he has given so far, is not that man. Where's Marcus Hahnemann when you need him?
Ivan Ramis: Wigan's new Spanish defender endured a nightmare debut. To be fair to the 27-year-old, he was the first to feel Edin Hazard's wrath. However, we remain unconvinced by the Mallorca defender. Couple that with Wigan's three-man defensive line and a tendency to become embroiled in an early relegation scrap. We expect Southampton to get a result when the Premier League returns to St Mary's.
Predictions
Swansea 2 – 0 West Ham

Aston Villa 1 –  1 Everton

Manchester United 2 – 0 Fulham

Norwich 1 – 0 QPR

Southampton 2 – 2 Wigan

Sunderland 3 – 1 Reading

Tottenham Hotspur 2 – 0 West Brom

Chelsea 3 – 1 Newcastle United

Sunday

Stoke 0 – 1 Arsenal

Liverpool 1 – 1 Manchester City
How my team got on this week
10 of my 15 players were not great. But I was bailed out by virtue of Frank Lampard wearing the captain's armband. Branislav Ivanovic matched Fat Frank's goal tally and also lobbed in a clean sheet for good measure. I've picked Pepe Reina between the sticks (though I may bench him this weekend) so his penalty save along with a goal from Pavel Pogrebyank were greatly received. 89 points in total.
Who is leading TheScore.ie Primera Division?
It's early days yet, obviously but our answer to Chelsea this week is Barry Lawless and Parke FC with a massive 120 points. Michu, Nasri, Guthrie, Hazard, Petric and Torres all getting the job done.
Formidable.