Image: Ryan Byrne/INPHO
Image: Ryan Byrne/INPHO
FELIX JONES THINKS carefully about what he does.
In his first season post-retirement the now ex-Munster and Ireland fullback is certainly not trying to give the impression that coaching skills and attacking fundamentals is an easy move to make for a recently retired player.
He has too much respect for the position, too much respect for the chance he has been given as the youngest coaching representative of the 'old Munster' within the new Rassie Erasmus setup.
"It's been great," the 29-year-old says of his new gig before a thoughtful pause that will become familiar long before the end of his conversation with The42 in Munster's UL base.
"It's been everything: challenging, enjoyable, I'm learning a lot obviously. It's been good."
"Transition is probably a good word to describe it," he agrees. It's not better, not worse. Just very different from being a player.
"As a player: after training, of course you review the training session, but you pretty much go off straight away and switch off totally. Go and have a coffee, have a laugh with the lads. They need that.
"In this role now, immediately you're going: 'how can I get better? What can we do here?'
As a player, I was putting all my effort into performing in training, in the gym or on the pitch. Whereas now, I just need to re-channel that into performing my new role."
It's a switch that hasn't necessarily come easy, but being a professional athlete is undoubtedly the preferred way of preparing for it.
"If you go into that environment, any team I've been involved in, a lot of the more senior players and sometimes younger guys, they actually coach each other. The way they interact with each other is in itself coaching.
"I'm not saying I was doing that as a player, but when you first come into a squad as a young guy, you don't think like that. All you think about is: I'll look after what I'm doing, I'll look after my own job'. It just kind of organically develops in that direction.
"When I was a player, I think the way I worked, for myself and the guys around me, I wouldn't say it geared me up to go into coaching. But maybe without me knowing it's led me to this point now without me knowing at the time."
The Dubliner had no desire for the clean break some players long for once injury takes them away from the game. Since suffering his neck injury in last October's clash with Glasgow, he was kept close underneath the Munster wing.
Between standing in on sessions with Anthony Foley and Andy Farrell, mining all the information about building a post-playing career he could and studying for his Masters in Sports Psychology, there wasn't much fear of him getting bored.
For now at least, he hasn't consciously put any of those academical lessons into practice on the Munster backs in his charge.
"There's a lot of stuff there that a lot of people wouldn't necessarily think of when you say sports psychology.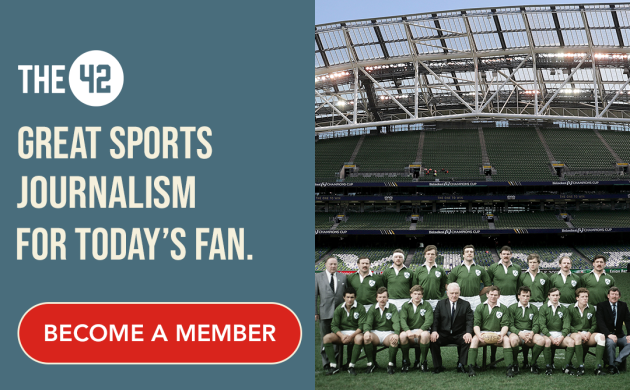 "A lot of people immediately think about performance and improving things on-pitch but there's a huge amount of stuff around well-being and off the field stuff that people might not see from the outside.
"You might only see these unbelievable stars, but we're all people, everyone has families and a life on the outside.
"Not just specific to Munster, but guys have lives outside of rugby. And just like you might have a poor day at work and not be too happy with something. Having a process for being able to deal with that sort of stuff and be able to come back in and overcome it and develop resilience.
"There's a whole host of stuff. I'm not in a position where I can practice any of that stuff, I'm not saying for a second that's what I'm doing or that's what I can do, it's just that's what I'm learning on that course and I'm enjoying learning about it."
At 2pm today in Parc Y Scarlets, he will hopefully be able to enjoy the fruits of his pre-season efforts too.
The42 is on Snapchat! Tap the button below on your phone to add!