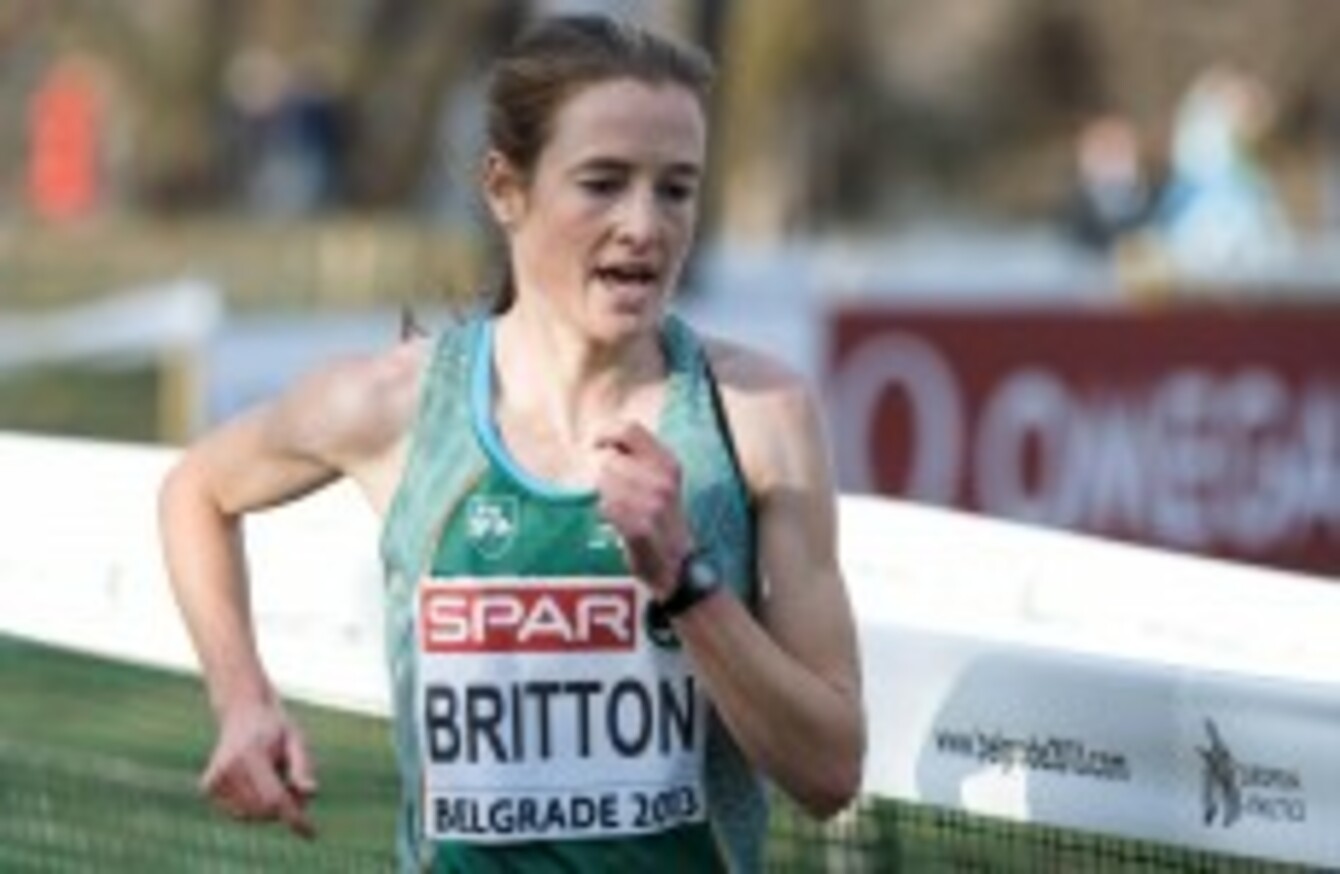 Britton started a busy year with a podium finish (File pic)
Image: Sasa Pahic Szabo/INPHO
Britton started a busy year with a podium finish (File pic)
Image: Sasa Pahic Szabo/INPHO
FIONNUALA BRITTON PRODUCED a strong run in her first event of 2015 as she finished second at the Great Edinburgh Cross Country this afternoon.
Britton finished behind Great Britain's Emilia Gorecka in the 6km race through Holyrod Park but guided Europe to victory in the team event.
The 30-year-old set the pace for much of the race and led the breakaway group before Gorecka rallied in the final stages to break the tape in a time of 21 minutes and 26 seconds, six seconds ahead of Britton.
Sara Treacy and Michelle Finn finished 16th and 22nd respectively.
Meanwhile, Danny Mooney and Maria McCambridge finished a disappointing 8th in the novel mixed 2 x 1km cross country relay in a time of seven minutes.
- Originally published at 4pm