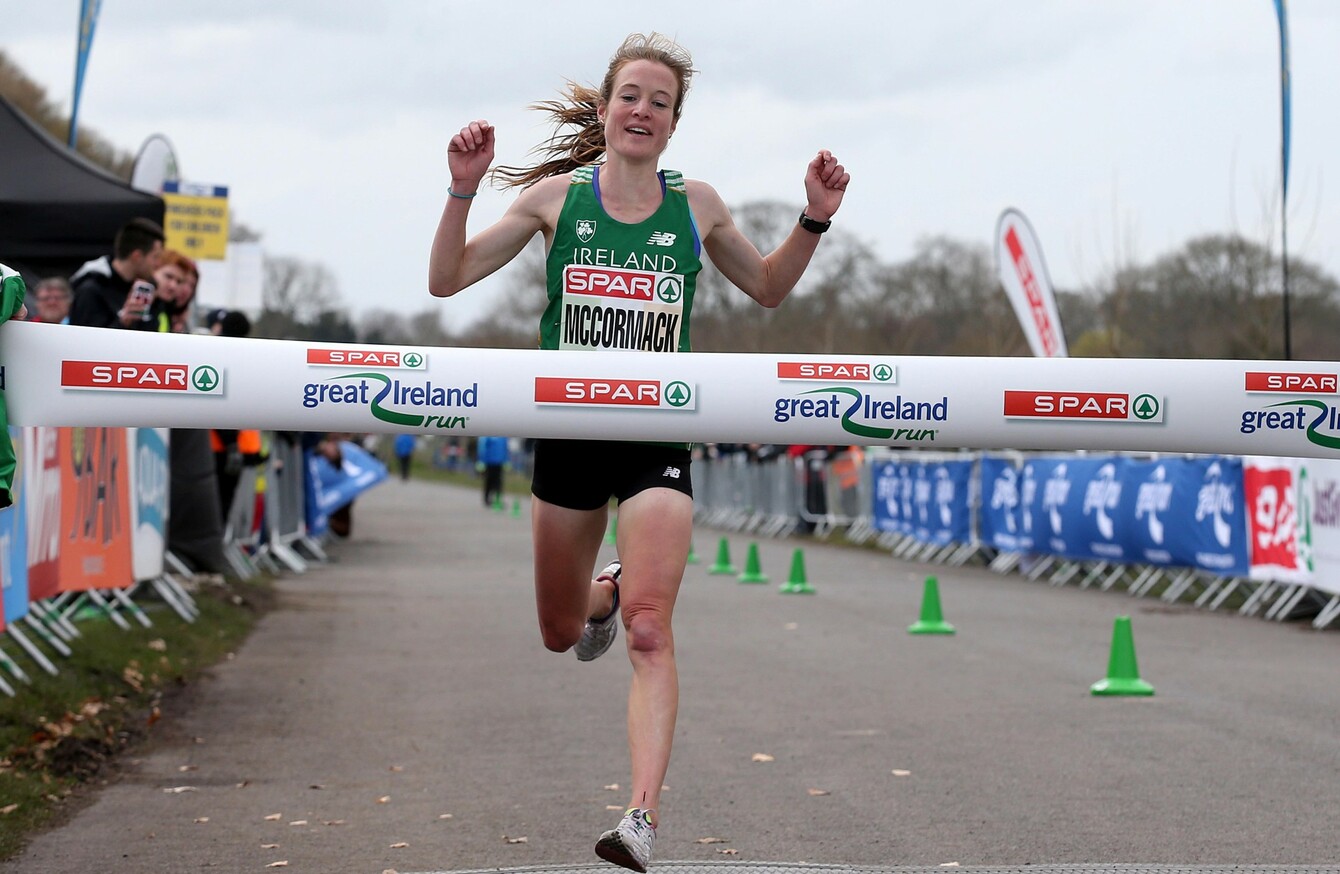 Image: Donall Farmer/INPHO
Image: Donall Farmer/INPHO
NOW THAT JANUARY is officially over, we can start to look forward to the weekly 5 and 10km runs taking place around the country.
As one of Ireland's finest-ever athletes, Fionnuala McCormack knows a thing or two about running and performing to the best of your ability.
Here, she gives us five of her best tips for getting across the finish line and having fun along the way.
1. Prepare well
From the moment I started running I always have had the motto of 'look after your kit and your kit will look after you' and it still serves me well to this day.
Having every base covered with clothing options for the famous Irish weather will serve you well. A complete change of running gear and a dry towel will help avoid an unnecessary last minute panic, so be prepared!
2. Know the course
Knowing where there may be a hill or a tough part of the course before you see it during the race will help you during your run and to avoid any nasty surprises on the day itself.
Not all your splits will be the same as you go along so knowing why will stop any negative thoughts as you are running.
3. Suit yourself
As the old saying goes, 'if it isn't broken, don't fix it' and that's how you should think of
how you prepare for your run on race day.
You know what works for you better than anyone else so try and stick to the tried and trusted routine that has helped get you through your training.
Keep to the food and drink and pre-race meal you are used to and you are sure to have a great run.
4. Stay Positive
No matter what your goal time, the importance of 'thinking fast' is key. Whether I am running in the Olympic Games or a local road race, my approach is always to think of the end result of my race and not dwell on how hard it may be feeling.
Your body might feel tired at times but remembering to tell yourself you have trained to cope with the effort and every step is a step closer to that finish line!
5. Enjoy the experience
Pre-race nerves are perfectly natural and if I wasn't a little nervous on a race day I would
be worried. But always remember though that those feelings should still be enjoyable.
The atmosphere around any race is always very special and I get inspired as much as everyone else on the day.
Fionnuala McCormack is an ambassador for the Great Ireland Run, which takes place in the Phoenix Park on 9 April. For your chance to run with some of the world's best athletes, sign up now at: www.greatireland.run.org
The42 is on Instagram! Tap the button below on your phone to follow us!