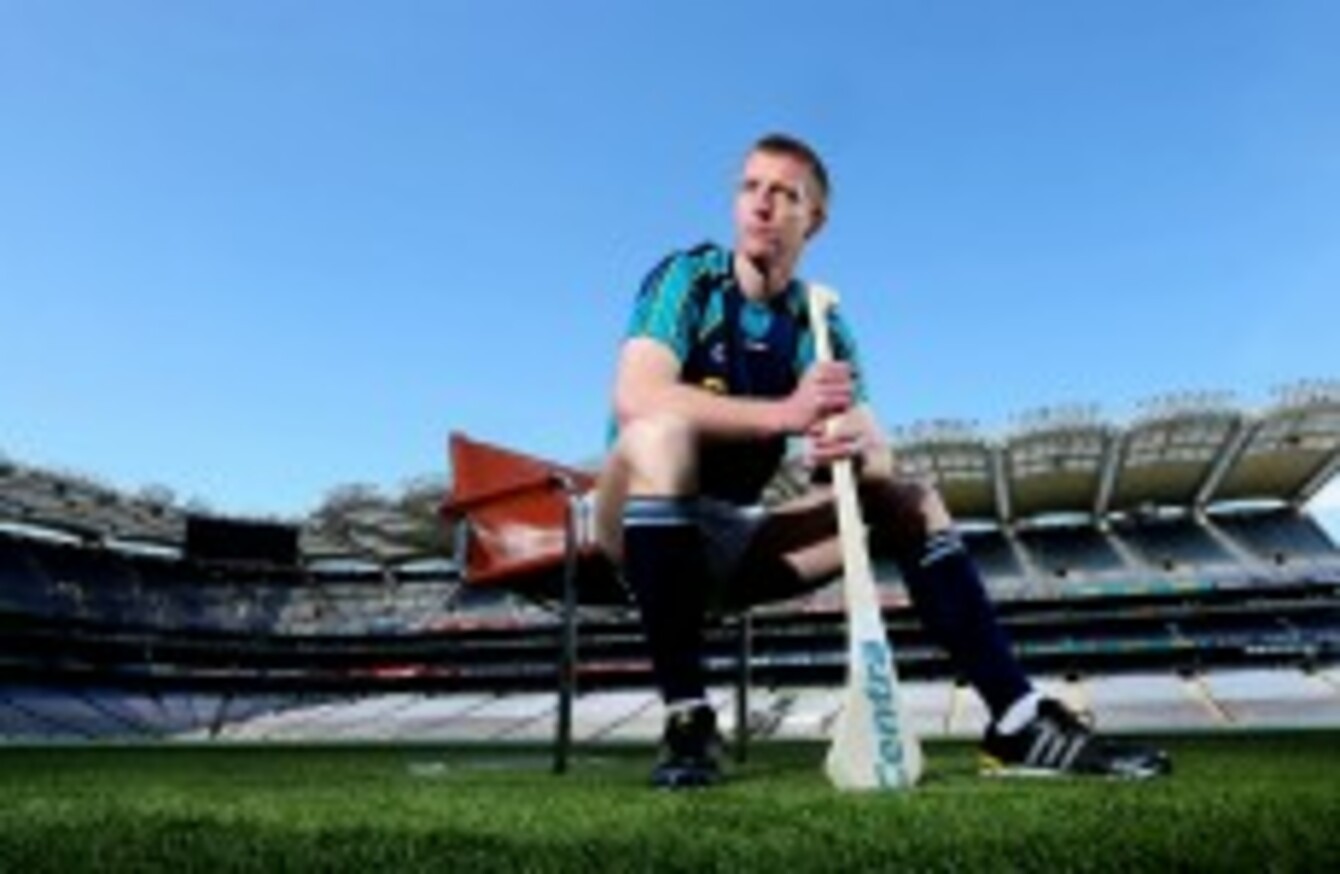 Kilkenny's Henry Shefflin
Image: INPHO/James Crombie
Kilkenny's Henry Shefflin
Image: INPHO/James Crombie
HENRY SHEFFLIN WILL not feature in a senior inter-county hurling championship game for Kilkenny this weekend for the first time since making his debut 14 years ago.
And the greatest hurler of his generation admits he is unlikely to feature in the Leinster championship this year as his comeback from a stress fracture in his foot continues.
Shefflin made his debut for the Kilkenny senior side against Laois in June 1999 and has started in every one of their 62 championship games since then.
But that remarkable run of service is set to end this Sunday as Shefflin, who has nine All-Ireland senior medals and 12 Allstar awards, watches on in Tullamore when Kilkenny play Offaly in their provincial opener.
"I was in to see my surgeon on Tuesday. He's happy enough with the progress. Basically I'm back in my shoe now for another couple of weeks and I'm back in to see him then again.
He told me it would be six weeks with a stress fracture, and that's what it'll be, before I do any training."
"I'm out of the protective boot. I'm just allowed walk around and get the foot in some way used to it. Then just go back in to see him again and see what the progress is then.
"I know it's slow and that's the diagnosis. The concern with a stress fracture is that you go back and you do much on it too quickly and it just reoccurs."
"I'm a good few weeks away because obviously I've to start training and trying to get back up to speed. The next question you're going to ask me is when will I be back? I don't honestly know. More than likely looking at the All-Ireland series now."
Shefflin's club mates and fellow Kilkenny stars TJ Reid (knee) and Michael Fennelly (ankle) have both also endured injury struggles recently.
"The Ballyhale lads seem to be getting a tough going at the moment. I think Michael is starting to come around but it's taking time.  They thought it was bad because he came down so awkwardly first. Things are very tight so every week is important that goes by.
"TJ is back training. Obviously it's taking a bit of time to get back up to speed of it. But he is getting there and every training session is bringing him out."
Tennyson Retires
Shefflin also paid tribute to six-time Kilkenny All-Ireland winner John Tennyson who recently retired from inter-county hurling and pointed out the injury difficulties that the defender had endured.
"We struggled together with the injury side. It's different for a player that's trying to break through to be sitting on the subs bench the whole time. But John had been there, he'd been the starting centre-back for a number of years and then he had the injuries.
"It's very hard for him to go from a place where he'd been in one of the pivotal positions in the team and Cha (Fitzpatrick) had been something similar to sitting on the bench and not seeing much game time. It's very hard to get used to that."
Kilkenny's John Tennyson before the 1999 All-Ireland final.
Pic: INPHO/Morgan Treacy