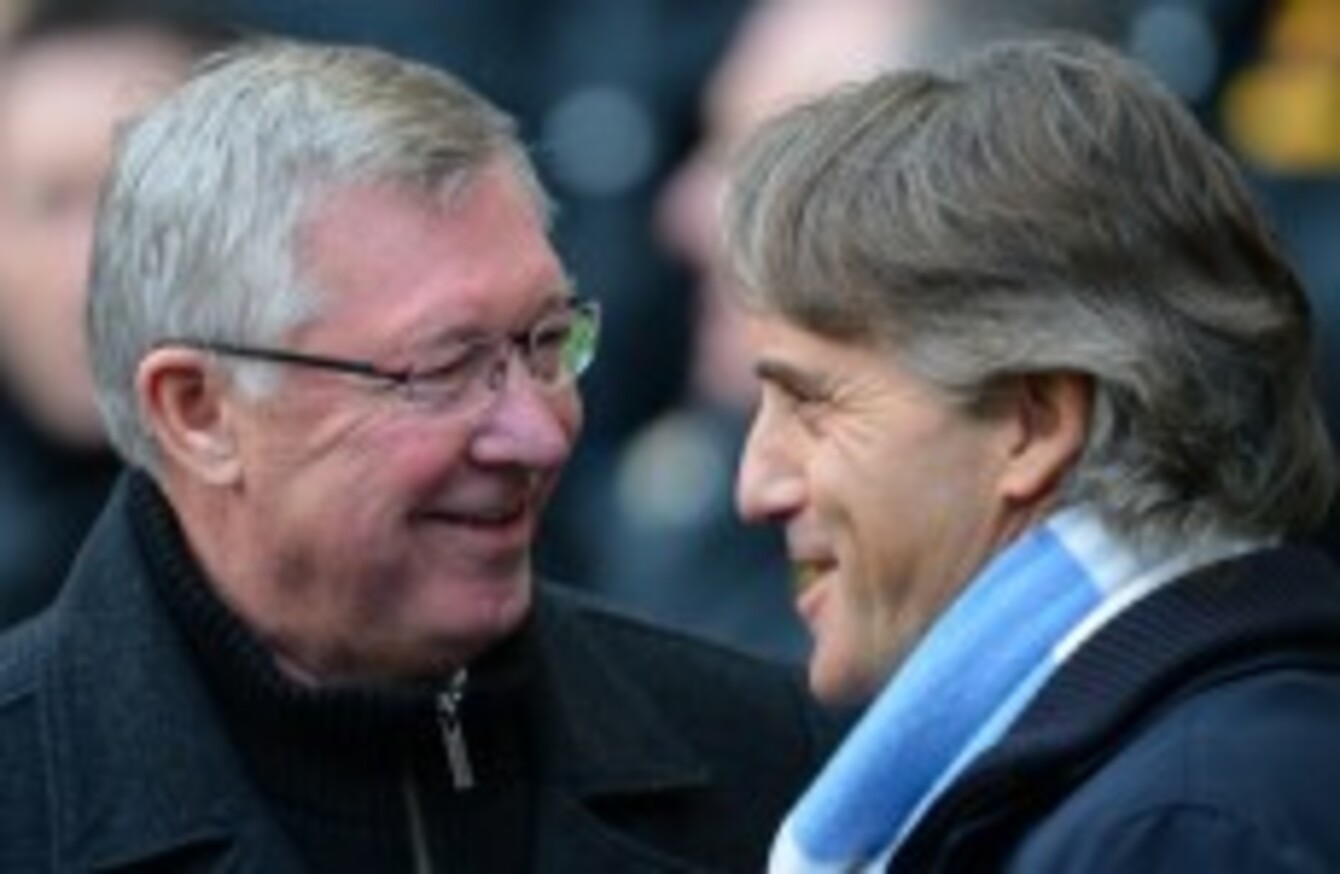 Image: GETTY IMAGES
Image: GETTY IMAGES
ROBERTO MANCINI HAS warned Alex Ferguson that Manchester City are looking to build on last season's status as Premier League champions.
The Italian has won seven trophies in his last eight seasons in management, including silverware at Lazio and Inter Milan in Serie A.
Three seasons at the Etihad Stadium have yielded an FA Cup triumph and a first league title win since 1968, and Mancini insists his side are far from finished.
"I hope the next three years will be even better," the City boss told reporters. "I hope so. I think that now in three years we have won and I think we can continue to win in the future. For us, it is important to win a trophy every year. If we continue to do it this, it will be good. I think we need to win more. More.
"I always win. I think one season with Lazio we didn't win anything, but our premier target was to take the Champions League place and we got into the Champions League."
Despite this, Mancini admits winning the Premier League title this season will be an even harder challenge than it was last term. I think now our target will be to win the second title because to win two titles in a row will be very important," he said. "It is easy to arrive on top but it will be more difficult to stay there for a long time. This is the big challenge for us.
"United have confidence because they are used to winning for 20 years. Their mentality is stronger than our mentality in this moment.
"But as a team our quality is the same level as theirs in this moment. We showed this in the derby. Although we lost 3-2, we showed we were better in that game."