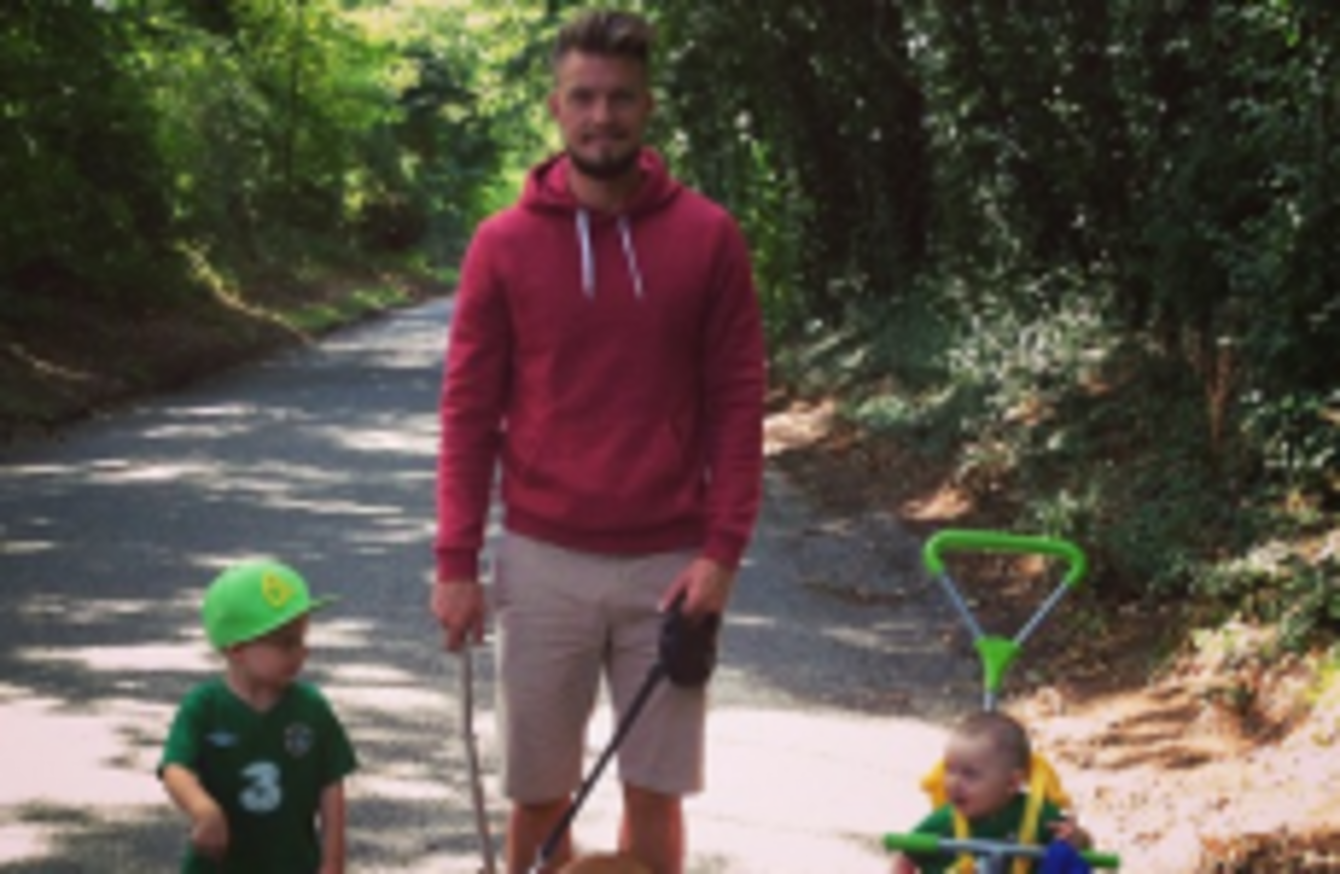 Image: Anthony Pilkington via Twitter
Image: Anthony Pilkington via Twitter
HE MAY BE missing yet another Ireland friendly but Anthony Pilkington is getting behind his future teammates  against Wales this evening.
The Norwich City attacking midfielder, who has yet to play for Ireland since getting his Irish passport in January, has pulled out of two international squads and was unavailable for selection ahead this week.
Pilkington withdrew from Ireland squads before friendly fixtures with Poland and England. Norwich boss Chris Hughton, a former Ireland right-back, has defended the former Blackburn in the past and urged him to focus on fitness and holding down a regular starting spot.
The decision to miss the Wales game to focus on the start of the Premier League season with Norwich was the fifth occasion he opted out of international duty, either through injury or caution.
Pilkington tweeted a picture of himself with his two children, both of whom were wearing Ireland football jerseys, and dog 'Grizzer'. He later tweeted a good luck message to the team. It read:
All the best to Ireland playing wales tonight. Gutted I'm not there; fingers crossed I'm back fit in time for the games next month."
Speaking about Pilkington on Monday, Ireland boss Giovanni Trapattoni said he was confident about the player's commitment to his side's World Cup cause. He declared, "I've no doubt [he wants to play].
"I wrote to him before and told him to rest, to be careful and if you continue then maybe the pain becomes chronic and stays that way for your career. I'm confident about his doctor."