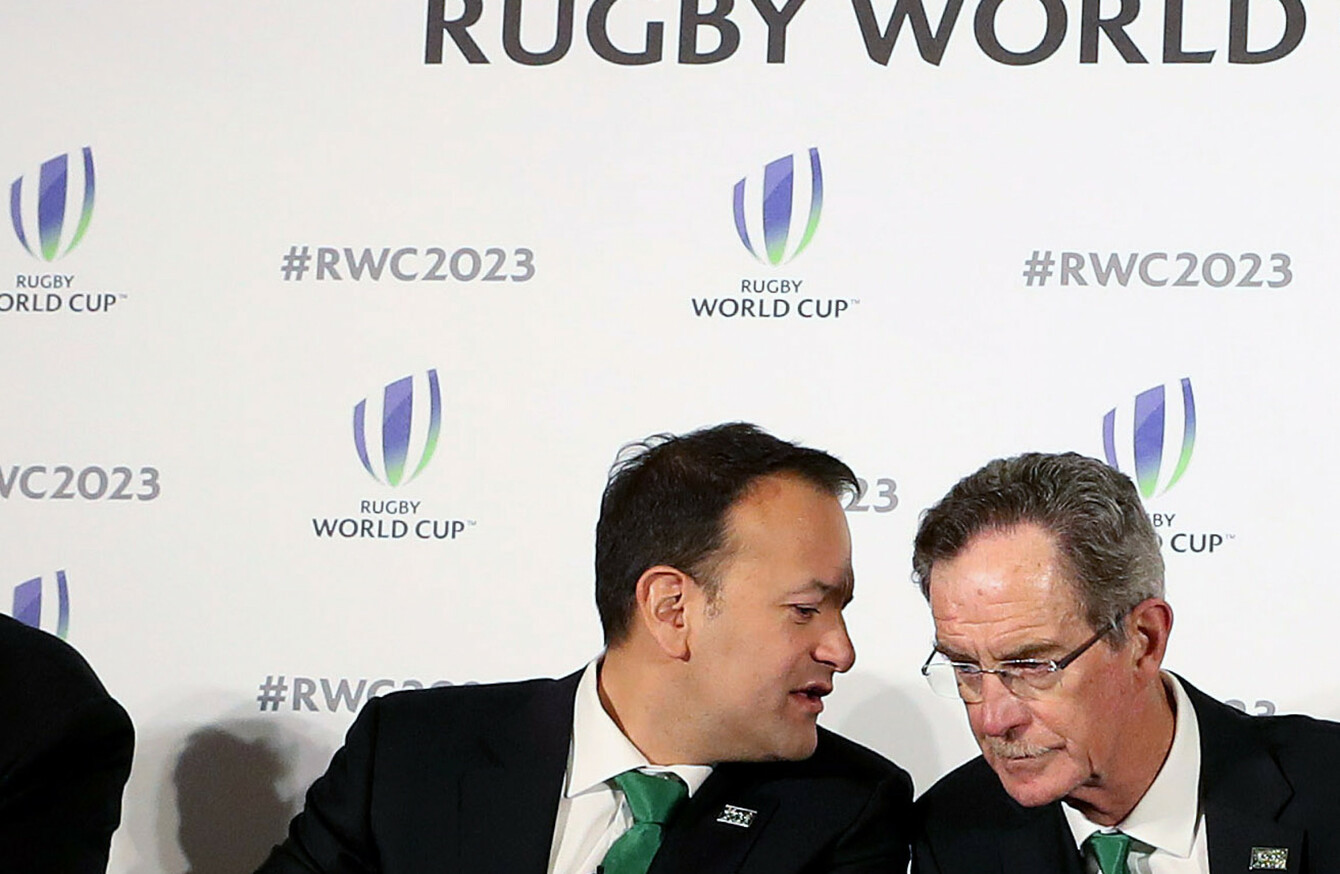 Image: Billy Stickland/INPHO
Image: Billy Stickland/INPHO
THE BID TEAM behind Ireland's efforts to host the 2023 Rugby World Cup has vowed to 'compete to the final whistle' despite South Africa being recommended to host the tournament.
A weighted scoring system detailed in a host candidate evaluation report published today, placed Ireland third in suitability behind France and South Africa.
Although Ireland matched South Africa in the finance and commercial category and were rated better in 'vision and hosting concept' the merits of infrastructure and venues played a large role in putting Ireland behind their rivals in the outcome.
The report stated: "all but two of the venues require significant levels of upgrade and/or installation of technology and telecoms infrastructure… capacity needs to be increased at all venues to meet the standard required."
While upgrade works were planned for many venues, the review group noted the need for this as a risk factor.
"Venues require considerable work which creates a higher risk than venues that are already in place following major events."
In a statement released by the IRFU, Dick Spring, chairman of the Ireland 2023 bid oversight board said:
"While it is disappointing not to have received the initial recommendation from Rugby World Cup Board Limited, there is nothing in the report which is insurmountable.
"On a first reading of the report, It is clear that the Evaluation Commission is impressed by the quality and detail of the bid put forward on behalf of Ireland. It is also clear from the report that Ireland has all the capabilities to host an outstanding Rugby World Cup in 2023 stating as it does …'any of the three candidates could host a successful Rugby World Cup'."
Spring quickly turns his attention to the decisive vote on the matter which will take place at a meeting of the World Rugby council on 15 November, the former Labour party leader and Ireland international fullback signalling an intent to continue campaigning for votes from council members.
"These are individuals and unions who have reacted positively to our message and vision for the tournament, as we criss-crossed the globe over the past two years.
We will again, in the coming weeks, renew our vision to the Council Members – A commercially successful rugby tournament based on rugby's values of integrity and camaraderie, played in full stadia in the hearts of towns and cities.
"Ireland's proposition in this regard is compelling, and so our team will compete to the final whistle as we bid to turn our historic bid plans into reality."