Murray Kinsella reports from Cardiff
DEVIN TONER PRETTY much summed it up with his answer to the opening question about losing Paul O'Connell.
The towering lock pointed out how important the captain, pack leader, the "brains" of their forward play has been for Ireland. Then he swiftly underlined how the squad have to move on.
The rest of us might be focused on lauding the Limerick man, but Joe Schmidt's squad have got a World Cup quarter-final on their minds. The famous number five jersey has already passed hands.
"He is a massive loss but it has happened before that we have lost players going into games," said Toner in Cardiff's Hilton hotel yesterday. "It has happened that we have had to dig deep in our squad and we have a lot of confidence in our squad these days to pull through."
That's the thinking inside the camp, it simply has to be. Wallowing in pity at having lost their inspirational captain would lead only to certain defeat against the Pumas on Sunday.
Still, O'Connell has earned the tributes more than anyone. A great of the game. Assistant coach Les Kiss seemed genuinely emotional when speaking about what working with O'Connell has been like.
"There first word I can think of is a privilege," said Kiss. "In reality you can go to all the other parts of what he delivers but for me it was an absolute privilege. He is probably one of the true warriors of the game in every aspect.
"I'd say with him it is not hard to get emotional when you are talking about what he has delivered for us. To see the pain he had to go though in those last dying minutes wasn't nice.
"True to the man he is up there at the moment (in the team hotel), waiting around for his surgery. He is on his crutches, he is selfless, offering whatever he can to the group. For me, personally, he is up there with the greatest I have ever worked with."
Toner stated that he has learned huge amounts from O'Connell's lineout skills, his analysis habits, how he puts together a menu of calls for each game, and also from his "demeanour."
O'Connell's influence on Toner has been immense, but ask any other Ireland player and they will speak of something similar.
I said throughout my career the two lads that have influenced me most are Leo Cullen and Paul because I have learned so much off the two of them over the course of my career," said Toner. "It has been an absolute pleasure to play with him."
Moving on, as Ireland already have, Schmidt and co. must look to the replacement of O'Connell in Ireland's second row. Given his lineout prowess, that will surely be one area of concern for this weekend's meeting with the Pumas.
Have no fear, says Kiss, Ireland have plenty of men tuned into the requirements in that area.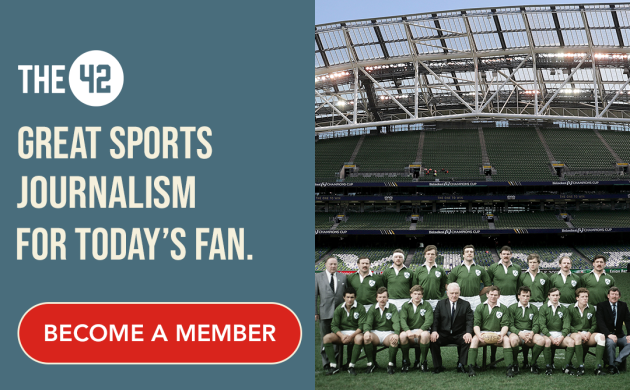 "I think what Simon Easterby, our forwards coach, has done well he is has pulled all the key forwards, the key callers in the pack and key lineout players into every meeting so they are all resourced in what needs to be delivered. So we don't have any fears in that area," said Kiss.
"We know Donnacha Ryan can call them, Hendy has called a few for Ulster, we know he has done some calling before, and Dev has played 20 odd tests before, so we have got no real worries."
Toner accepts that there's no one quite like O'Connell, but Ireland have three strong locking options in himself, Iain Henderson and Munster man Ryan. Even if Henderson is shifted to six in Peter O'Mahony's absence, a pairing of Toner and Ryan is far from weak.
Mike McCarthy has been drafted in too, replacing O'Connell.
Collectively, as second-rows, I think we have to step up a bit more now," said Toner. "Myself and Donnacha are trying to get together to put together a lineout menu, seeing what moves we need to do.
"We're obviously getting Paulie's input, because he's still around. I think there's a little bit more pressure on the second rows this week."
Not just the second rows.