Image: ©INPHO/Billy Stickland
Image: ©INPHO/Billy Stickland
DESPITE IRELAND COACH Declan Kidney choosing to increase his coaching ticket by two for the Guinness Series next month, the Corkman insists he has had no issue with how it functioned in the past.
Today. as he named his 31-man squad for the three looming internationals, Kidney and the IRFU announced that Anthony Foley and Greg Feek would be welcomed back into the fold.
Feek specialises in scrum and tackle coaching. Foley's remit will be the defence, so his inclusion will free up both Gert Smal and Les Kiss who will have responsibility for the forwards and backs, respectively.
Kiss will also have control of the team's attack, one of the most harshly criticised aspects of the team even before the departure of Alan Gaffney last year.
"Working with Axel (Foley) has just allowed me to put a little bit more attention and focus on certain issues with the attack shape. We've worked together on that and I've certainly had a lot more to do with that area." Kiss said today.
"What it does do is allow us to bring in someone who knows the system." He added, "(Foley) is going to have a chance to get on top of (the defence) and put his own stamp of authority on it and I can get into a little more detail in the attack side of things.
"I think, in general, we're always trying to work on solutions on how to improve delivery to the players overall and get a plan together to improve performance and this is just another step in the evolution."
©INPHO/Billy Stickland
Kidney also downplayed the significance of calling in specialist coaches now when he did not before the tour to New Zealand, once again pointing to Ireland's try-count in the Six Nations – 13, more than any other team, but with nine plundered from Italy and Scotland – as evidence that no great change of tactic was needed.
"I thought our attack in the Six Nations was okay, we scored a good few tries there. Our time time prep for New Zealand tour was at a minimum. We had a total of six training sessions. I could have had six coaches and it wouldn't have have a made a penny's difference (to the results). We could only be out on the pitch as much as we had.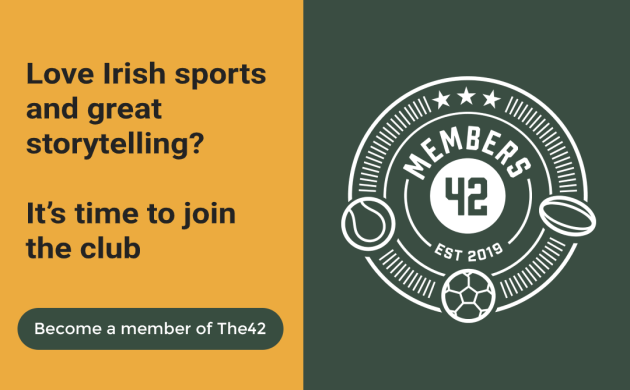 Rocking up
"For this one, we've had a little bit more time to prepare. Anthony (Foley) has been working on his down days for the past month – it's not just a case of rocking up next week and seeing what happens, he's been in on the down days and we'll meet again tomorrow."
Kidney went on to praise the efforts of Smal and Kiss outside of the international window where the duo work closely with the specialist coaches in four provinces. In that environment, Kidney says:
"You don't try and shout and roar about it, but we would have a good rapport and talk with one another and crossing over ideas and ways of doing things.
"We're actually very happy with our attack shape and our defensive systems. So what we wanted was someone coming in where we didn't have to reinvent the wheel, but we have a little bit more time with them heading into the series."
The attack is likely to have relatively few opportunities to shine against South Africa as the game will be won and lost in tight exchanges. So, in a lighter moment within a tense address, Kidney was quick to add:
"The big thing for South Africa is that we're fresh and can be as physical as possible. Because that's the number one challenge that you have to try meet as best you can. Because they're just…."
Kidney paused and turned slowly to his right shoulder to look at his 6'5″ South African forwards coach before finishing his sentence,"enormous."
"'Trouble is they're all his size."