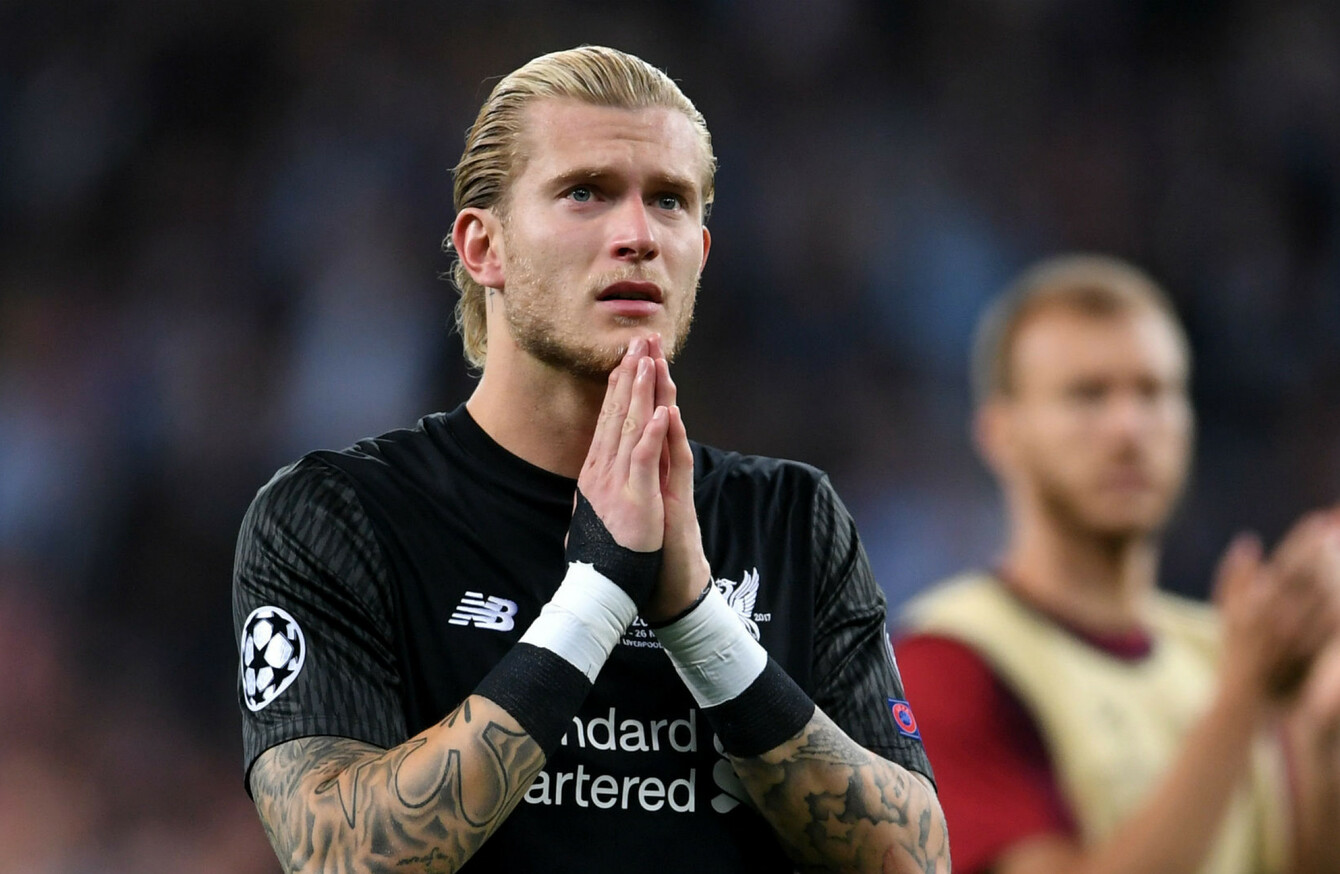 Liverpool goalkeeper Loris Karius in the aftermath of Saturday's Champions League final defeat to Real Madrid.
Liverpool goalkeeper Loris Karius in the aftermath of Saturday's Champions League final defeat to Real Madrid.
LIVERPOOL HAVE BEEN urged to keep faith in Loris Karius, with David James considering the German to be a "talented goalkeeper" and an "important buy".
The Reds' 24-year-old custodian has plenty of bridges to rebuild at Anfield if he is to be given another opportunity to prove his worth, with a horror showing in the Champions League final still fresh in the memory.
Having been responsible for two goals in a 3-1 defeat to Real Madrid, the expectation is that Karius will be replaced as Jurgen Klopp dips back into the transfer market.
James, though, is hoping to see a man still adjusting to life in the spotlight kept on by Liverpool, with the former England international all too aware of the pressure life between the sticks can bring.
The ex-Liverpool goalkeeper told the Daily Mirror: "Yeah, he's got time on his side for sure. He's a talented goalkeeper. Unfortunately, it was a Champions League final where it didn't quite go right for him.
"If you want to be playing in those games, you have to expect things like this. Playing for Liverpool comes with a tremendous upside, but if there is a downside, then every mistake is going to be amplified more than anyone else's. Goalkeeper is a tough position to play at Liverpool.
"I hope Karius is given an opportunity to set the record straight and prove why he was such an important buy. I hope he's able to bounce back and prove what a good goalkeeper he could be."
James, who made a few high-profile errors in his playing career, has also sought to defend Karius from the criticism which has come his way after gifting goals to Karim Benzema and Gareth Bale.
Before the first of those errors he was caught by an elbow from Sergio Ramos, with it suggested that his concentration may have been rocked as a result.
James added: "I have analysed all the goals and one thing I don't think anyone has picked up on is that three minutes before the first goal, he actually suffered a blow to the head.
"I wonder whether that had any influence on his game because it was literally three minutes beforehand he got smashed and ended up in the back of the goal, but they didn't show that in the replays. It can take a while to get over something like that. If that had any influence on it, then that becomes an exceptional circumstance.
"If you analyse the performance just as a performance and strip away all the external influences — i.e. it being a cup final — then as a goalkeeper coach you've got to work out how he can improve.
"I'd like to think there was something which was an influence on the performance — i.e. a blow to the head — more than anything else."