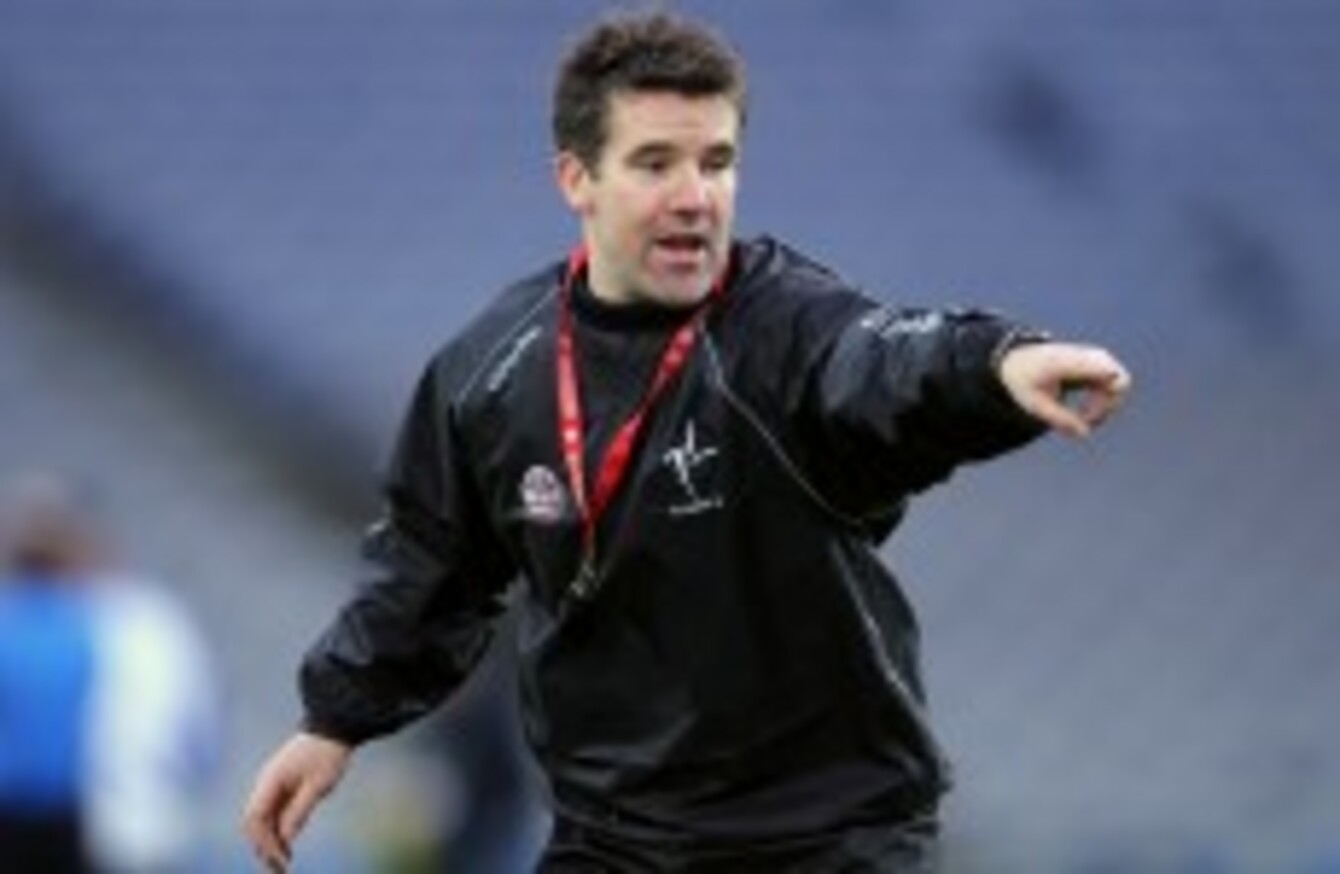 Jason Ryan: high hopes for Lilywhites.
Image: INPHO/Cathal Noonan
Jason Ryan: high hopes for Lilywhites.
Image: INPHO/Cathal Noonan
NEWLY-INSTALLED KILDARE manager Jason Ryan says he expects to have the backing of his panel.
Ryan was part of Kieran McGeeeney's backroom before his controversial one-vote ousting at a county board meeting last month.
This week the Waterford native was ratified by Lilywhites officials.
"Look I didn't ring up any of the players to ask them, 'would you be happy if I was to apply for the job or go forward for an interview?'" Ryan said on RTÉ's Game On last night.
"If they thought it was the right thing they'd say it but if they thought it was the wrong thing, it's an awkward question to be put on one of the players. But after the conversations I'd had with them last year, I knew I had a positive relationship with them. I'd to go with my gut instinct.
"I'm really looking forward to it. The challenge is right from the start of the year. It's a great time when you've a new group, a fresh start and a new type of enthusiasm about things that are going on. It'll be new for me and I'm looking forward to it. The challenge will be there for our management team to make it enjoyable and beneficial for the team."
He added, when asked about how the appointment came about: "I suppose with the changeover in the management with Kieran not being manager for 2014, maybe a conversation was going to happen at some stage between myself and members of the county board.  From there, various meetings and what not. From their point of view it was to find out who was best for the job and from my point of view to find out what structures and supports were going to be in place for next season."
Ryan now begins plans for the 2014 season and says he hopes to have more ro less the same pool of players to choose from as McGeeney — now part of the Armagh backroom set-up — did in the past.
"Already we've had the blow of Daniel Flynn, who's an exceptionally talented young man, that he's going to Port Adelaide," said Ryan. "I haven't met the players yet as ratification only happened last night, it's going to be another couple of days to get a chance to meet all the players and figure out their plans for the year ahead. There's going to be a certain amount of change I'd imagine like every other inter-county squad."