BACK IN FEBRUARY, Tyrone and Dublin finished level after an absorbing league clash under lights at a rain-soaked Croke Park.
The Red Hand led by 1-7 to 0-5 in the 60th minute, but Dublin pulled it out of the fire by kicking the last five points of the game to claim a share of the spoils. Supporters from both counties must have left HQ that night thinking ahead to a possible rematch down the line.
"A lot of our new, younger players can take confidence from it," Mickey Harte said that night.
"If they had never been in that place then they wouldn't know how they could compete at that level. So it is good to see that they can, whatever the time of the year, with the champions."
This time around, the back-to-back Ulster champions arrive into Croke Park fully confident the victory is within reach.
A potential All-Ireland semi-final meeting between the two teams always looked likely as long as they avoided hiccups in the provinces. And here we are.
Tyrone have blitzed their opposition so far this summer, averaging almost 24 points per game. "Maybe one of these days we'll not be seen as a defensive team," Harte quipped after their latest win, an 18-point hammering of Armagh.
That stunning form in front of the posts hasn't gone unnoticed in the capital. Dublin boss Jim Gavin doesn't go along with old-fashioned notion that Tyrone are a defensive outfit.
"We've always looked at them as having a big scoring threat; even going back to our National League game in early February this year, they looked very impressive going forward and they got a great goal in that game," he said at Dublin's press conference yesterday.
"Defensive has always been their cornerstone. They have always been an exceptionally good counter-attacking team, but they have really added to it since that league game.
"If you look at their championship games it has been so, so impressive from them. Particularly players coming off the bench has really added to it as well. They are just a modern football team and they have been very impressive.
"We know how good they are defensively and they have a great defensive system. They have been putting up big scores and they're a free-scoring team now. 6-77 in four championship games is a mighty impressive tally."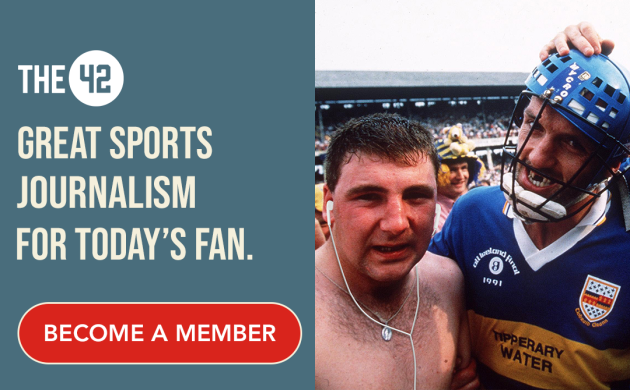 Tyrone will sit deep and put 14 bodies behind the ball when Dublin are in possession. But their speedy transition game means they can turn defence into attack in the blink of an eye, with a number of players capable of hurting the Metropolitans at the other end.
"(They're) a really good team, managed really well," continued Gavin. "When you see the players that they have, the two Cavanagh brothers, Mattie Donnelly, Peter Harte, Tiernan McCann, his brother Conal, they're just top class inter-county players.
"They have been working on this game plan for a long time and they're still very flexible within that game plan as well. It's going to be a massive test."
Subscribe to The42 podcasts here: