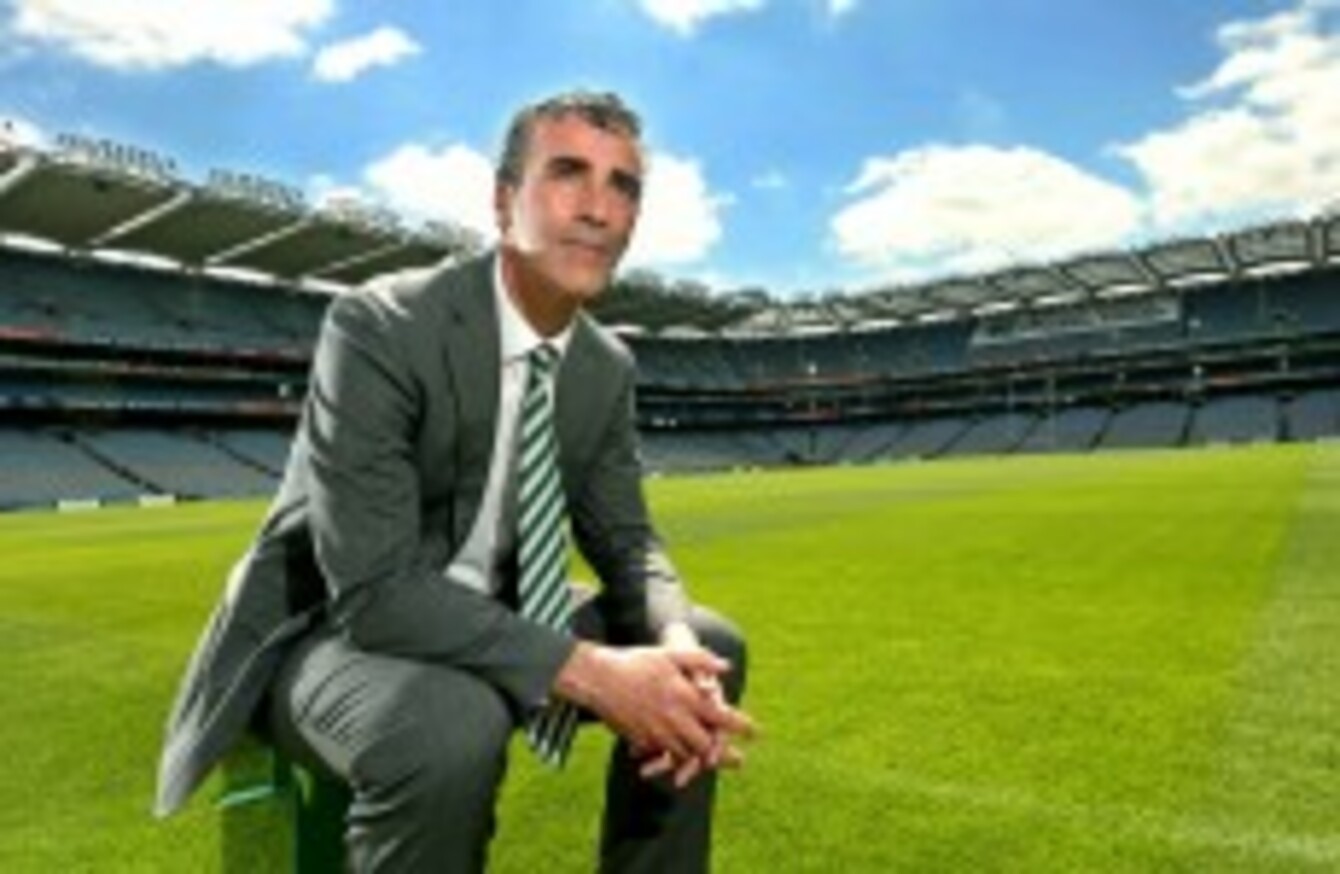 Jim McGuinness has had an increased role at Celtic.
Image: James Crombie/INPHO
Jim McGuinness has had an increased role at Celtic.
Image: James Crombie/INPHO
PEP GUARDIOLA AND José Mourinho are coaching figures that Jim McGuinness draws inspiration from these days in his role with Celtic.
But the 2012 Donegal All-Ireland winning manager also admires more left field choices in European football.
McGuinness was recruited by the Scottish football giants when Neil Lennon was in charge to work as a performance consultant with their youth teams.
His influence has extended to the first-team since the appointment of Ronny Deila as manager last summer and he spoke about his development in an interview last night on Off The Ball on Newstalk.
"I'm so close to the action here at Celtic so I should be studying that closer than anything because I'm in a position to question it: 'Why do we do this or that?' and I'll always get an answer.
"Bayer Leverkusen have a really interesting coach in Roger Schmidt, obviously Pep Guardiola, defensively there's (José) Mourinho.
"(Diego) Simeone (Atletico Madrid manager) and our own manager, Ronnie, like to press up, maybe like Dublin, and making it difficult for the opposition to play through the middle."
"I like that style and the manager (Deila) has that style of high intensity. In Donegal we built our platform on a defensive platform and using that to attack."
McGuinness described his recent time at Celtic as 'a great learning experience'.
"It's a different challenge. I've been getting to know the manager, his coaching staff and how they operate.
"The last twelve months have been a great learning experience.
"I consider myself to be in a privileged position. I'm working with one of the biggest clubs in the world and the club I've supported all my life."
As a Sky Sports GAA pundit, McGuinness has still kept a close eye on Gaelic football action this summer and lauded the newly-crowned champions Dublin.
"Dublin have got their house in order and we have to commend them for that, 100 per cent.
"Dublin aren't the bad guys here. They're doing exactly what they set out to do in terms of their strategic plan. It's up to others to catch up with that."
You can listen to the full interview with Jim McGuinness here.