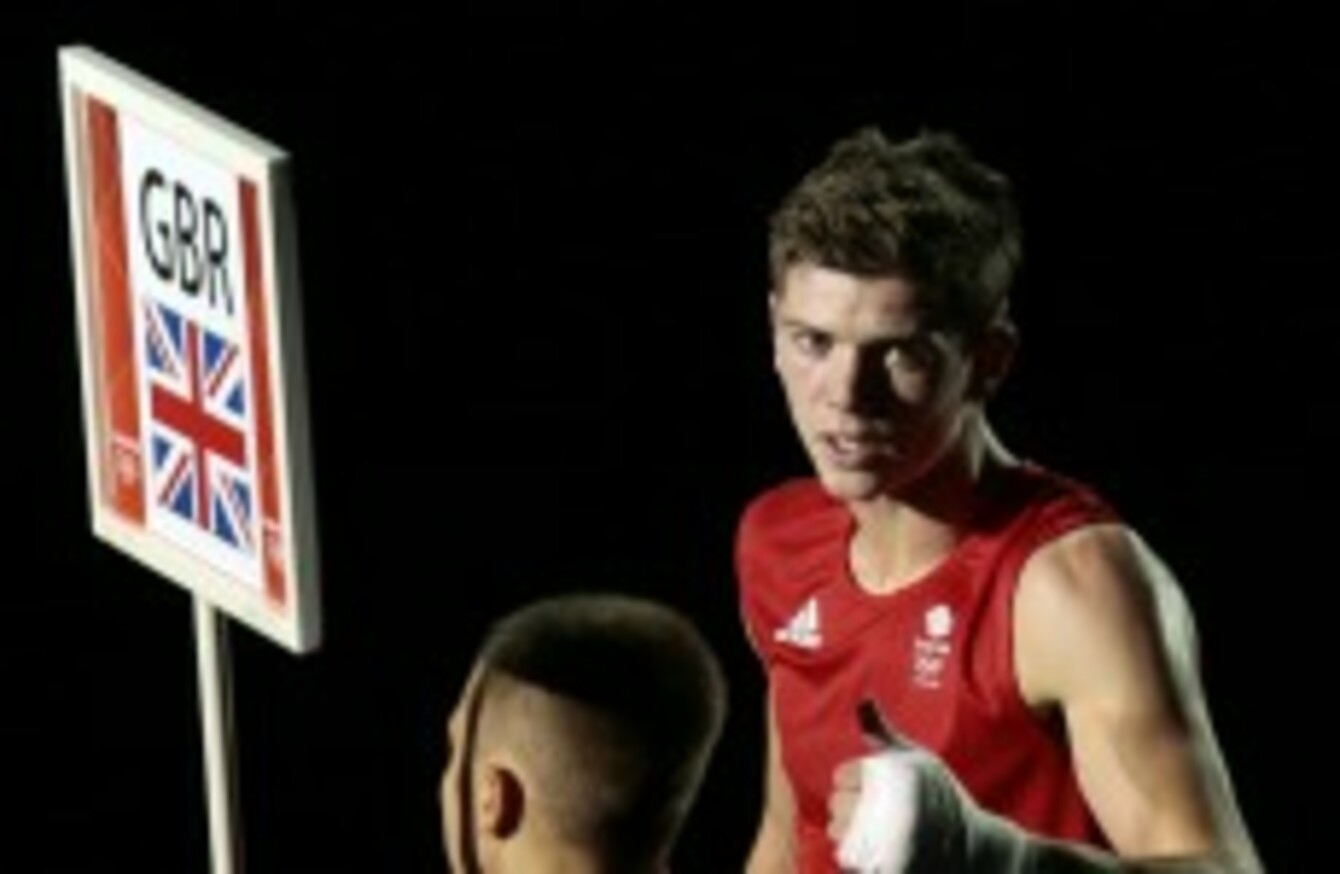 Image: Ivan Sekretarev/AP/Press Association Images
Image: Ivan Sekretarev/AP/Press Association Images
JOHN JOE NEVIN has been Ireland's most impressive male boxer at these Olympic Games, and now he is the one left carrying the flag for Cavan, Mullingar and Ireland.
But standing in his way of a gold medal is Luke Campbell. A man who will have more than just home advantage going for him at the ExCel tonight.
Who is he?
Campbell is Britain's top bantamweight. At 24, he has already achieved plenty in the ring. You can probably chalk that down to his Irish roots. Campbell's grandfather was reportedly a champion boxer on this side of the Irish Sea. Indeed, Campbell yesterday revealed that he is still in contact with relatives in Ireland.
Any good?
In a word: yes. In more than one word; Campbell  has taken bronze and gold medals at European level over the past three years, along with a silver medal at last year's World Championships. Here's hoping he gets an Olympic silver to match.
What can we expect?
The Hull man is a solid yet skilful boxer. He doesn't have the style and fluency of Nevin, but he does have an uncanny knack of winning close contests.
In yesterday's semi-final, his defence shut down the rangy jab of Satoshi Schmizu and he was able to pick his shots on the Japanese fighter en route to a comprehensive, but the pace of that bout was markedly slower than Nevin v Estrada.
Has he met JJ in the ring yet?
He has, on his way to the World final in Baku. Nevin lost this bout on a count-back after the scores were tied 12-12 after three rounds.

YouTube credit: AIBABoxing
What does he have to say for himself?
Campbell would appear to be quite a down-to-earth chap. He certainly won't be trash-talking his way into the ring, he knows Nevin, and the danger he poses, far too well for that.
"It will be great to have a GB verses Ireland final. He's done great, I've done great," Campbell told AFP.
May the best man (with the initials JJN) win.