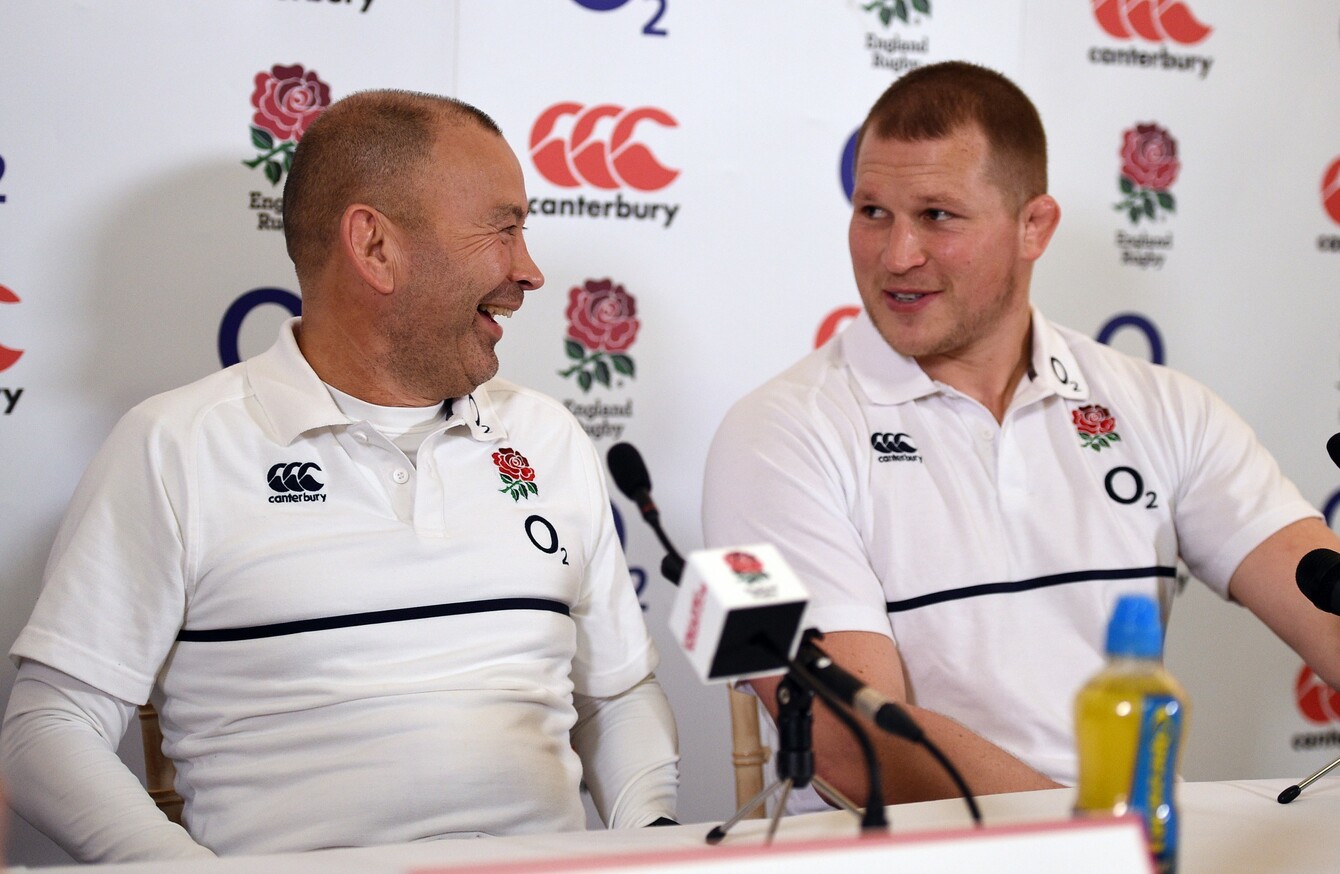 Eddie Jones and Dylan Hartley.
Image: Andrew Matthews
Eddie Jones and Dylan Hartley.
Image: Andrew Matthews
ENGLAND COACH EDDIE Jones has thrown his support behind Dylan Hartley to captain the British and Irish Lions next year on their tour of New Zealand.
The Northampton hooker has excelled as England skipper in 2016, captaining the side to eight straight victories, and Jones sees him as a prime contender for the job.
"I think he would be a great candidate," Jones told the BBC in Australia on Wednesday, as England go after a 3-0 series clean-sweep against the Wallabies in Sydney on Saturday.
"He has clearly done a good job leading England — he has got the ability to develop relationships with people — and therefore he would be a great candidate for the Lions job."
Next year will see the Lions bidding for just their second series win on New Zealand soil after the celebrated 1971 team that won a four-Test campaign 2-1, with one draw.
Jones said Hartley was "very good with the players in making sure they understand standards we want in the team, and making sure they understand the values that are important. He continues to do that on a daily basis and that is so important for a captain."
Jones this week ruled himself out of coaching the Lions against the All Blacks: "I signed a four-year contract to make England the best team in the world and I'm going to spend every minute I have doing that," he told reporters after England secured an unbeatable 2-0 lead in the series against Australia.
"If I took the Lions job I'd have to spend anything from six to 12 months not doing that."
Jones has said he believes England would be represented by "at least" 15 players when the Lions select their squad next year for a series that clashes with England's scheduled tour of Argentina in June.