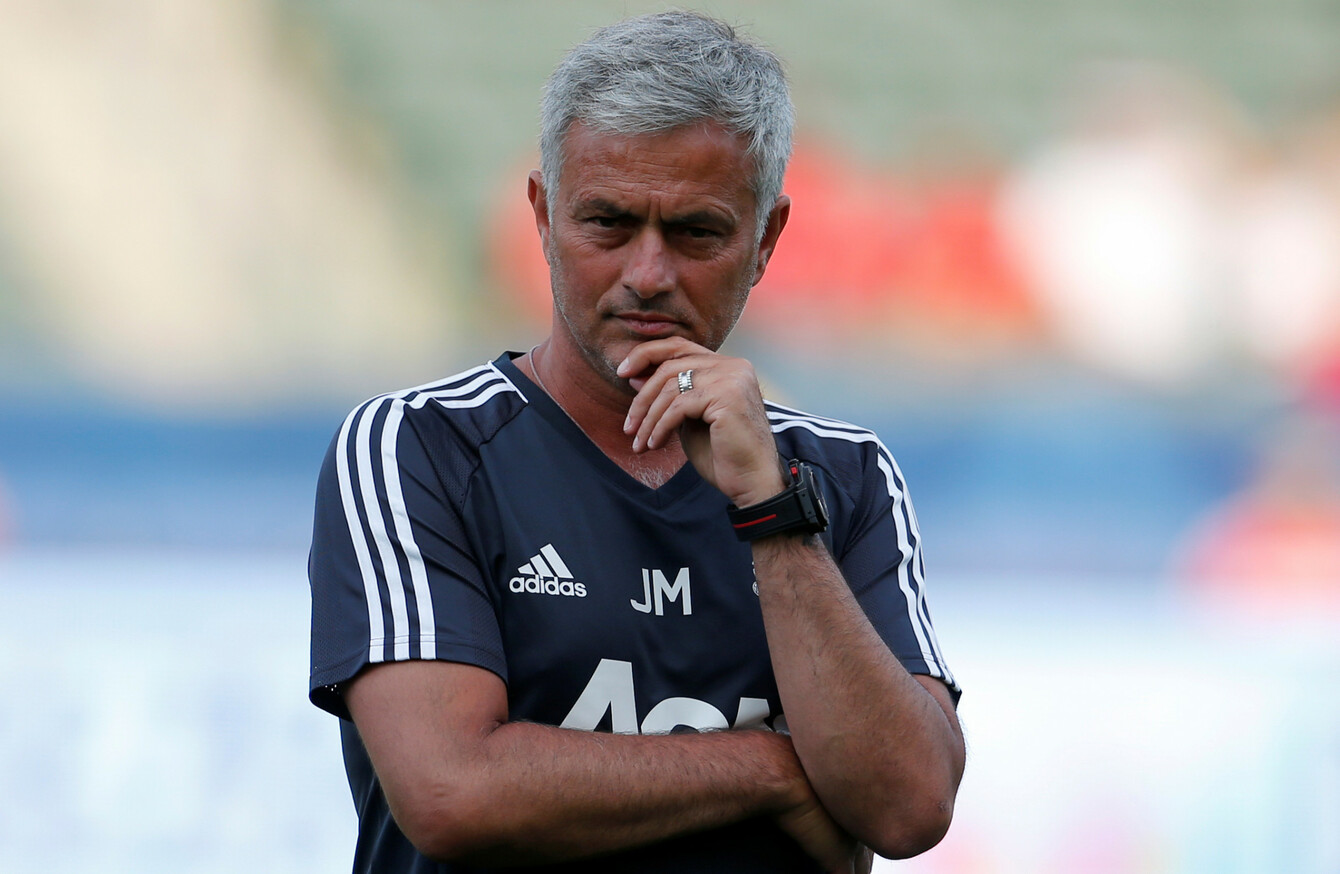 Image: LUCY NICHOLSON
Image: LUCY NICHOLSON
JOSE MOURINHO HAS bemoaned the new 'reality' of spiralling transfers and says clubs are to blame for it.
Speaking to the BBC, the Manchester United boss said that although certain teams are paying a premium for proven quality, others are forking out too much money on players and that such an approach is affecting the overall market.
"Every club is getting good players, every club is investing a lot," he said.
Some clubs are paying too much and, by paying too much, they create a very strange and out-of-control market. But this is reality now."
Mourinho sanctioned a £75m move for Romelu Lukaku and also added Victor Lindelof for £30.7m.
He also revealed he wants to sign a midfielder and a winger before the start of the new season.
Chelsea's Nemanja Matic will cost in the region of £50m while Inter Milan's Ivan Perisic could cost something similar.
"This season we spent a lot of money on a striker. If we don't do that, we have no striker," Mourinho said.
"It is obvious that nowadays, especially for the strikers, the amount of money is amazing. Next season we are not going to spend a lot of money on a striker. This season we had to do it. Investment is overall and it is every team."
The42 is on Instagram! Tap the button below on your phone to follow us!