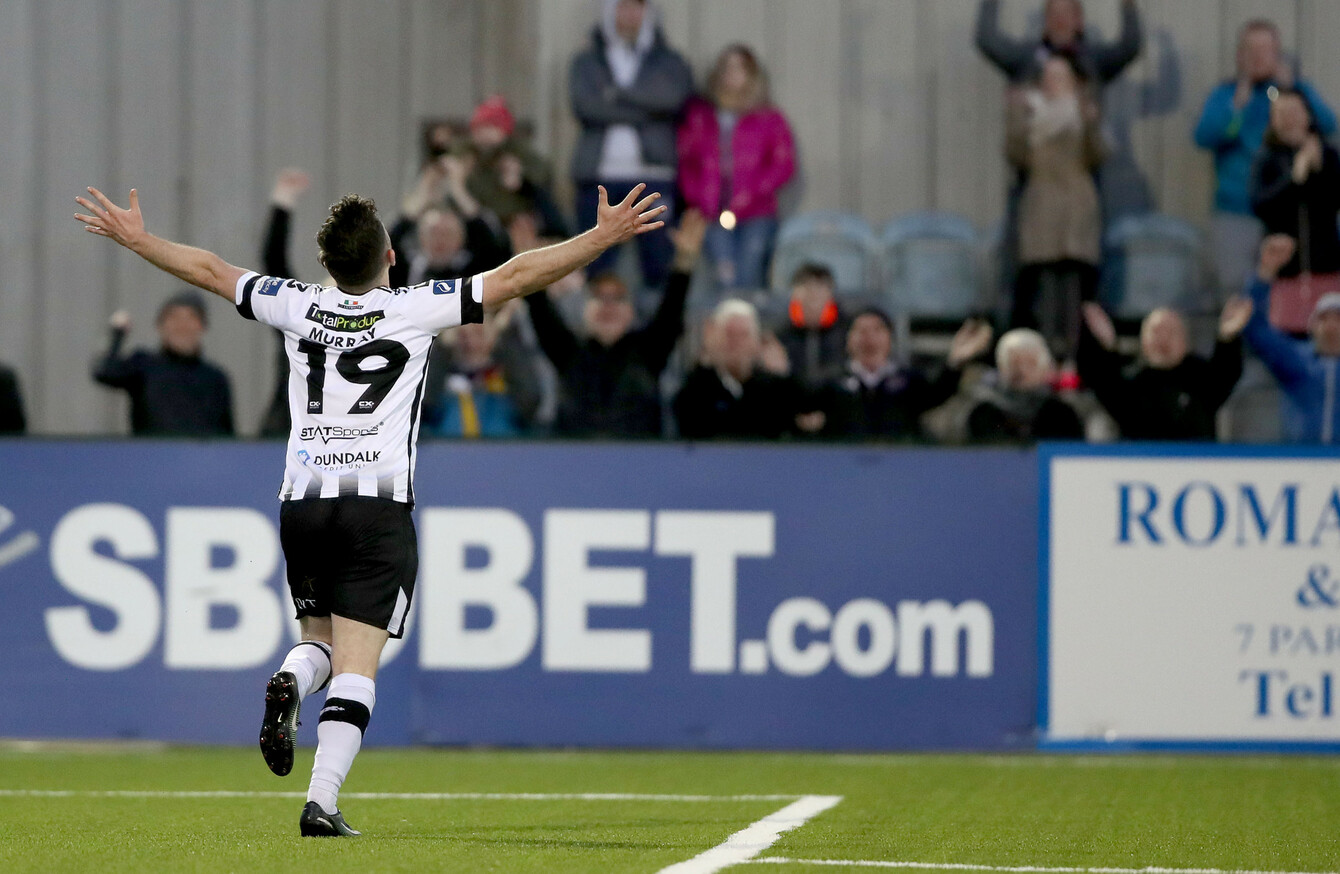 Ronan Murray and Dundalk celebrate against Pat's - but is a schedule full of midweek games sustainable?
Image: Bryan Keane/INPHO
Ronan Murray and Dundalk celebrate against Pat's - but is a schedule full of midweek games sustainable?
Image: Bryan Keane/INPHO
IT'S JUST THREE extra games over a nine-month period. How bad could it be?
When the league moved from the lopsided 12-team league to a smaller — and more repetitive — 10-team league, most concerns came from the teams likely to be in the bottom half of the Premier Division and the top half of the First Division, a division that was not even consulted on the decision.
Dropping three teams down and bringing one up without a First Division play-off caused a lot of nervousness, particularly from Premier teams who supported the change in structure and who spent much of the season struggling to get out of the expanded relegation zone. Others lamented the announcement of the decision after clubs had already committed budgets for the season.
In the midst of all that, squeezing an additional three games into a calendar that was already struggling to support 33 games seemed inconsequential. A couple of months into the new season and it's resulted in a lot of complaints and evident discontent, from managers and officials on and off the field.
While the season started a little earlier, we've already had most Premier Division teams play four midweek league fixtures. The loading of midweek fixtures early in the league seems to be designed largely to help reduce fixture congestion for clubs involved in Europe later in the season.
Double winners Cork City, Dundalk and Shamrock Rovers are all full-time outfits and now find the league catering to their likely fixture and travel issues during the summer. They've already got a leg up over other clubs in terms of European prize money. And ironically, the scheduling issues hit semi-professional players and clubs the hardest, where reliance on players and staff who are in full-time jobs is most keenly felt.
If you're at home, your crowds will be down. Finishing at 10pm on a school night isn't the family friendly environment as which the league would like to be seen. To top it off, if you're playing two or three times at home in a week, the fact is that many will pick one game to attend, either unwilling to, or incapable financially of, supporting both. Your away support numbers will be way down, work, college and school taking priority over jersey, crest and cheers.
Your costs do not drop just because it's a midweek game. Stewarding, Gardaí, referees, programmes, tickets and the myriad other small costs add up on a Monday just as quickly as they do on a Friday; you just have smaller numbers through the gate to offset them. For a volunteer, getting content for two programmes turned around in a week can be a massive job. A number of clubs will struggle in this regard.
If you're away, the problems are different but no less important. Semi-pro players have to arrange a second half-day from work so that they can make the sometimes-long journey to the away game. A team bus must be hired, and pre-match food in a hotel organised. Your physio has had less time than they'd like to work on the knocks from the previous match, and while that's the same for both teams, a few hours on a bus doesn't help rehabilitation.
I'm sure some in the league office might argue that the fixture congestion argument made by some clubs rings a bit hollow when you see them plugging summer friendly matches into the schedules they're currently claiming to be unsustainable. Cork City announced a friendly against Portsmouth this week, on a date wedged between vital games against Shamrock Rovers and Dundalk.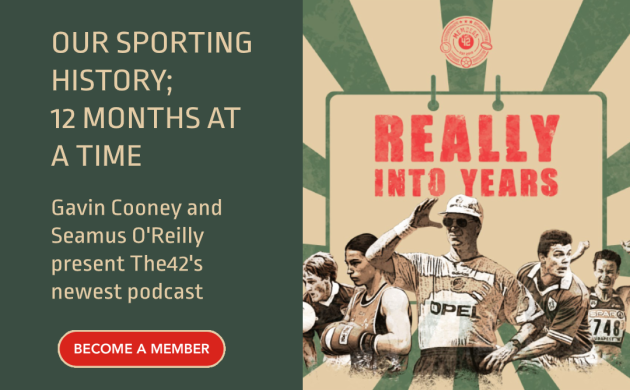 But you can play the U19 team in these games and they're not competitive. A 5-0 loss or victory means exactly the same to your league position and your competitiveness; it's just a run out.
The flip side is now, with European fixtures, potential early exits from the cup, and the mid-season break, you'll see teams have gaps in their calendar later in the season which will hurt their cashflow greatly. A three- or four-week spell without a match, while wages and costs add up, can be the difference between calm and panic at any club.
I've experienced a six-week gap without a home game on one occasion and it was hellish, trying to assure creditors that once those upcoming home games were played, we'd have the funds to pay the bills, asking for mercy during gaps which should never have existed.
If the league is serious about scheduling, it needs to be done with all teams in mind, not only the top four. The gaps between home games for clubs needs to be critically assessed during the summer and yes, the mid-season break, even though it's only one weekend off for the players, needs to be assessed and challenged.
Thirty-six league games into 31 weekends just doesn't work — and that's before you add European fixtures, FAI Cup weekends and replays, and EA Sports Cup games into the equation.
The42 is on Instagram! Tap the button below on your phone to follow us!