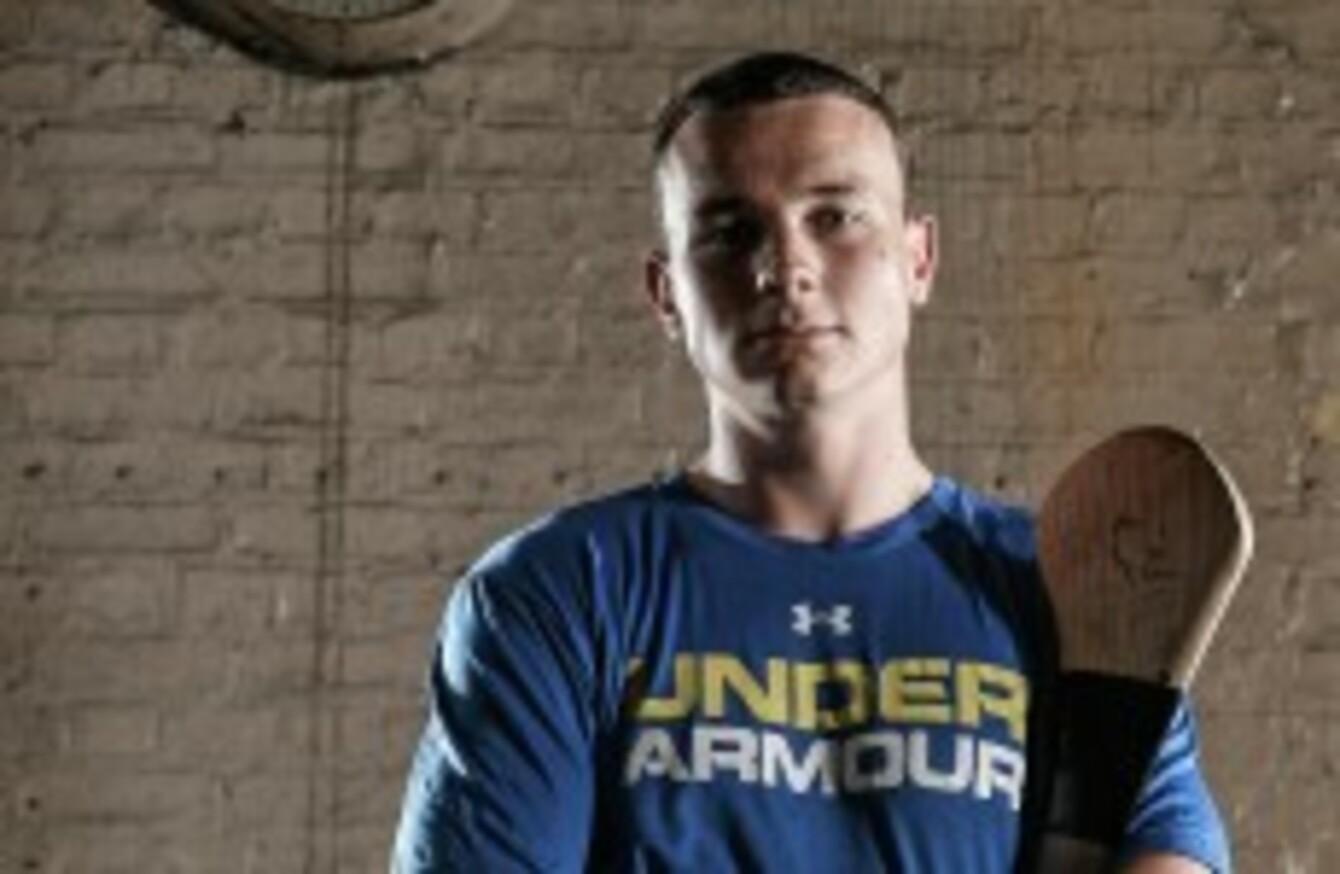 Liam Rushe is an Under Armour ambassador for Ireland.
Liam Rushe is an Under Armour ambassador for Ireland.
THERE HAVE BEEN a few false dawns for Dublin hurling, a few times when the masterminds that boldly set forth the dream of winning an All-Ireland title thought their time had come to pass.
By 2008, they pledged that Dublin would lift Liam and break the barren spell which stretches all the way back to 1938.
But though they're still wandering in search of that Promised Land, for another few weeks at least, the 'Blueprint for Change and Success' has been just that: a success. A quick glance at the career CV of Liam Rushe, or any of his provincial team-mates with their assorted underage medals, is testament to that.
Nurtured in a system that placed a premium on youth development, Rushe was a key man in the team that beat Kilkenny to the Leinster minor title in 2007, though he missed the final with a broken thumb.
As an U21 he won back-to-back Leinster titles in 2010 and 2011, the latter coming as part of a bumper year which also included a senior Division 1 title, a run to the All-Ireland semi-finals, an All-Star and, most notably, the Young Hurler of the Year award.
When the Hurling Review Group presented that ambitious 28-pager in November 2001 players of Rushe's calibre were distant beings, to be admired and coveted from afar as the Championship ran into August and September. Now they are the rule rather than the exception in the capital and when Dublin step out for the first time as Leinster champions, they will have a point to prove against Cork.
"Things took a bit of a dip last year and we got ahead of ourselves," Rushe told TheScore.ie, reflecting on relegation from Division 1 and unceremonious exit from the Championship against Clare.
"We went back to basics this year. It was a winter of reassessment really and now we feel like we're back where we belong. It's just trying to drive it on now.
"We obviously feel that progress should be made. The players feel that we owe those who put in the time coaching us and organising teams and the people who drew up the blueprint for Dublin hurling what was it, 12 years ago now, they are owed a certain return for all the work they've done.
(©INPHO/James Crombie)
"It doesn't weigh on us or anything like that. We're just here to play and that's what all the work has produced: players who are confident in their abilities and want to play at the next level."
SEE SPORT
DIFFERENTLY
Get closer to the stories that matter with exclusive analysis, insight and debate in The42 Membership.
Become a Member
The advent of spring and a new league campaign provided a lot of positives, though any tendency towards cockiness was tempered in a 15-point loss to Tipperary in the Division 1 semi-finals.
"That was a tough one for all of us to take," Rushe said, and the scars still seemed fresh when they returned to action against Wexford six weeks later in a nervy draw that led to Ger Loughnane's condemnation of their 'constipated hurling.'
I don't think we'll forget that one for a while but he was probably right. We were nervous, we were shaky and we weren't hurling properly at all.

It probably took a few games to get it out of us and now I think we realise what we can do and we're just trying to keep reproducing that.
Manager Anthony Daly deferred the tongue-lashing until after Dublin went out and finished the job in Parnell Park the following week, beating Wexford by eight points, and since then they have gone from strength to strength. They did what few teams can do and out-hurled Kilkenny in the Leinster semi-final, only to be reined in by a last-gasp TJ Reid score.
Six days later they defied all expectations and did it again, this time coming away with a three-point win that not even the most ardent Dublin fan would have predicted.
By that stage they were on a roll and, hurling for the fifth time in as many weeks when they met Galway in the Leinster final, they put on their most assured performance of the summer to blow away last year's All-Ireland finalists by a landslide 12 points. For the first time since 1961 Dublin lifted the Bob O'Keeffe Cup and people had no choice but to take them seriously as title contenders.
(©INPHO/Ryan Byrne)
As the win sunk in, Daly spoke with no little sense of vindication about the "dark days" of Dublin hurling: losing by six clear goals against Kilkenny in the Walsh Cup in January 2009; driving aimlessly around Fanore after the defeat against Antrim in the summer of 2010, wondering where this project was going.
"We enjoyed it when it happened," Rushe said. "We've been looking for it for five years. Obviously it opens new doors for you in the All-Ireland series so we've to get our feet back on the ground and get going."
But while the rest of the capital whips itself into a frenzy with talk of a dual-code double, he is keeping his feet firmly on the ground. Only 23 since June, Rushe has already seen the bitter ebb and flow of expectation and disappointment more times that he cares to remember.
It may well be different this time around but those final steps will be the hardest yet.
Dublin's Liam Rushe is an Under Armour ambassador for Ireland. Under Armour performance apparel can be purchased from Life Style Sports, Elverys and independent retailers nationwide or check out www.underarmour.com