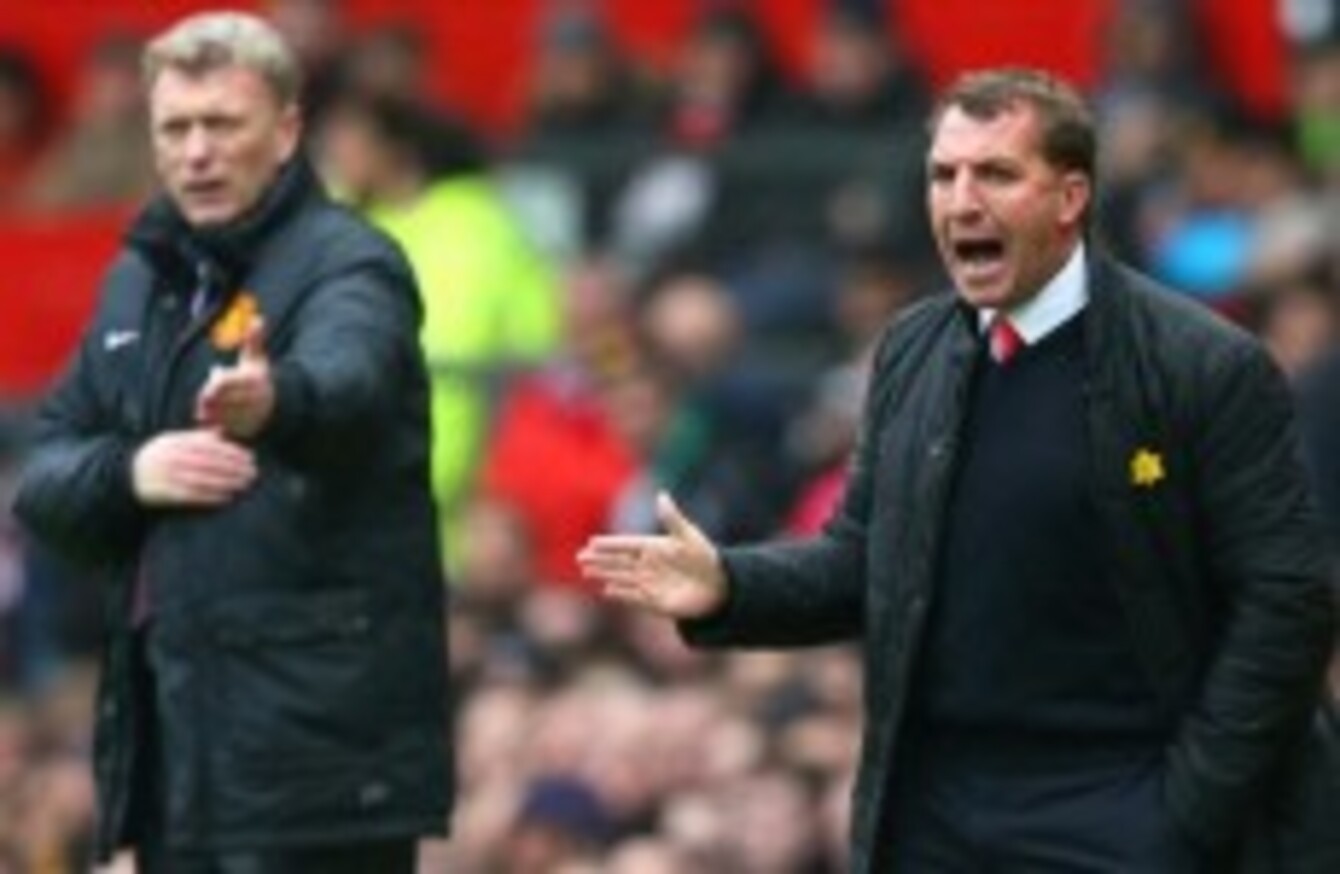 Moyes and Rodgers on the sideline last March.
Moyes and Rodgers on the sideline last March.
THE MANCHESTER UNITED directors will take their seats for Sunday's clash against Liverpool safe in the knowledge that the experience could not possibly be as uncomfortable as the last time their bitterest rivals came to Old Trafford.
That 3-0 defeat to Brendan Rodgers' side in March was the first nail in David Moyes' coffin, the beginning of the end as the Old Trafford hierarchy squirmed in their seats before deciding that a new man would be in charge by the start of the next season.
A month earlier Ed Woodward, the executive vice-chairman, had started discretely sounding out potential replacements – including Louis Van Gaal – but the humiliation of the defeat to Liverpool expedited the process.
Liverpool scored three – two penalties from Steven Gerrard and a Luis Suarez strike – but it could have been five or six. Gerrard missed a further penalty and the visitors created a number of chances against United's ragged defence.
During internal discussions in the following days, United decided to explore their options, which also included Jurgen Klopp and Diego Simeone, with Moyes a dead man walking barely 10 months after his virtual coronation by Sir Alex Ferguson.
If Woodward and the Glazer family needed any confirmation of just how far away United had drifted from the top teams, it came nine days later with another embarrassing 3-0 home defeat, this time to local rivals Manchester City.
"I got annoyed when we lost to Liverpool last year," Ferguson told MUTV in October. "I didn't enjoy that. I didn't like losing to Liverpool and Manchester City last year, because they are your biggest rivals and the ones you always strive to defeat and are always in our way, particularly Liverpool, of course."
United were shambolic that day. The defence could not get near Liverpool's strikers, the midfield was anonymous and they never once looked like troubling Simon Mignolet in the opposition goal.
Moyes had inherited a title-winning squad and turned them into a mess of of a side, not even capable of qualifying for the Europa League. Once it was mathematically impossible to finish in the top four – after the 2-0 defeat to Everton in mid-April – a long-loaded gun was fired, and so was Moyes.
Nearly nine months after that home humiliation against Liverpool, the two great rivals are preparing to face each other in very different circumstances.
While Chelsea versus Manchester City may now represent the biggest clash in terms of the title race, the United-Liverpool rivalry remains the biggest and most anticipated in the country, the most watched Premier League game around the world.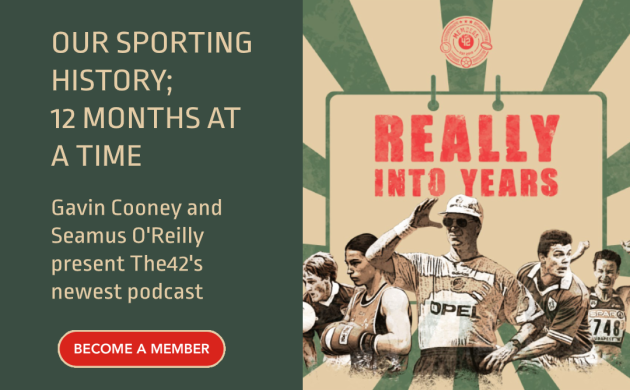 They are the two most successful teams in England with 38 titles between them, the best supported clubs in the land – and Van Gaal will understand the rivalry as he prepares his third-placed United side to face ninth-placed Liverpool.
The Dutchman, described as 'formidable' and a 'strong leader' in the updated version of Ferguson's autobiography, has immediately changed the mentality at Old Trafford. You will never hear Van Gaal offer excuses for embarrassing defeats to rivals or repeat Moyes' famous claim that Manchester United should aspire to be like City.
Regardless of the massive changes to the squad since Van Gaal's appointment, the 63-year-old is a winner. He has won titles in three different countries and is used to hostile rivalries, including Clasico battles between Barcelona and Real Madrid.
Source: LaPaginaCeleste/YouTube
While United have yet to click in attack, Van Gaal has at least managed to organise his side and re-install a winning mentality that disappeared under Moyes. They still look unconvincing and there are glaring weaknesses in the squad, but a win over Liverpool would be their sixth in a row in the Premier League, making United the form side in the division.
Gary Neville was not far off when he joked on Sky Sports earlier this week that Sunday's clash will be like a game between two pub sides; the Dog and Duck and the Red Lion.
Better a red lion than a puppy getting its tummy tickled by its arch enemy.
That's what happened last March and it ultimately played a huge part in a manager losing his job. Manchester United executives and supporters can be confident that history will not repeat itself this weekend.
– Greg Stobart. Goal.com