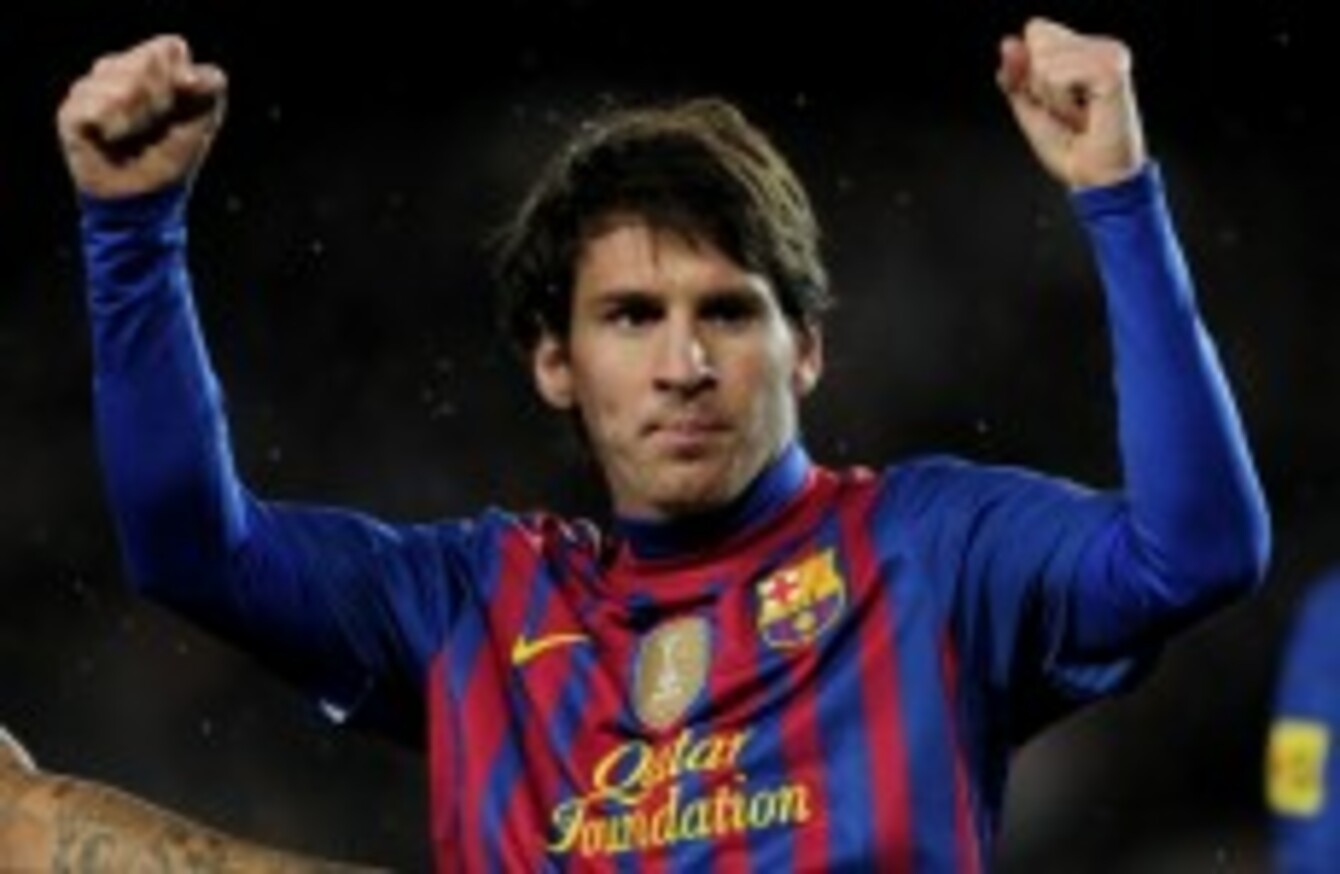 Leo Messi:
Image: (Photo credit should read JOSEP LAGO/AFP/Getty Images)
Leo Messi:
Image: (Photo credit should read JOSEP LAGO/AFP/Getty Images)
BARCELONA STRIKER Lionel Messi admits he was left disappointed with the 0-0 draw against AC Milan last night.
The Catalans created a number of chances in the first leg of their Champions League quarter-final tie, but failed to find the net at San Siro, and Messi feels that the poor condition of the pitch made things difficult for Barca.
"It was a tough match that we should have won. We played our game but it was difficult because of the pitch, and because they (Milan) are very strong," Messi told the club's official website.
The Argentine then admitted that Barca face a perilous scenario in the return leg at home as the tie remains delicately poised.
"It's a dangerous situation. Either team could go through. We hope we can score in the return so it will be us. We deserved to win (the first leg)."
Meanwhile, Milan midfielder Clarence Seedorf felt his team should have done better in front of goal. The Serie A champions put in a strong defensive display to shut out the Catalans, but were also unable to find the net themselves.
"We're satisfied with the result even if we have to be more clinical in front of goal. We had three big chances and that could make the difference," Seedorf told the Milan website.
"It's a good result that leaves qualification open. We'll need courage, quality and tactical awareness in the return. You can't press for 90 minutes, but we did well and Barcelona respect us. The pitch at San Siro is the way it is. We have Catania next and then we'll think about the second leg. Now we need to rest."
The second leg is at Camp Nou on Tuesday.