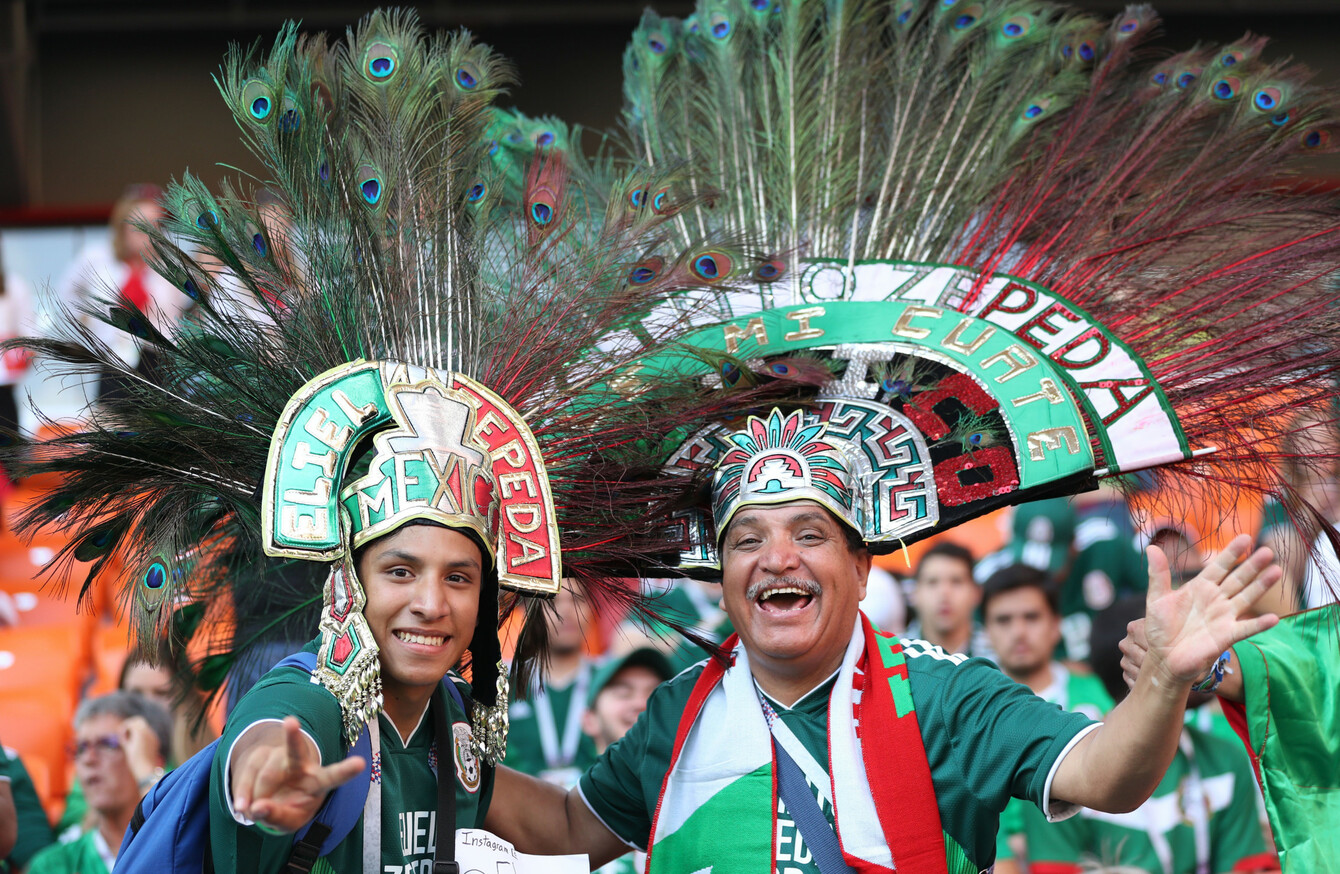 Image: Xinhua News Agency/PA Images
Image: Xinhua News Agency/PA Images
FROM THE MOMENT they took the lead against Germany (on 17 June, a lifetime ago), it was abundantly clear that a refreshing green wave of Mexican passion was about to sweep through this World Cup.
That win fuelled anticipation that El Tri could escape the group stage and perhaps get beyond the last 16 for the fist time since 1986 was given further momentum South Korea. But the emotional World Cup rollercoaster had them fearing the worst after a 3-0 thrashing at the hands of Sweden yesterday.
There was a saviour, though: Kim Young-gwon. And the 2-0 outcome his dramatic 92nd minute opener brought about against Germany made South Koreans everywhere something to be celebrated by delirious Mexican fans in Russia and at home.
In Mexico City, fans descended on the South Korean embassy. Ordinarily a scenario that spells destruction, the locals came demanding only that a representative accept acclaim and consul general Byoung Jin-han found himself downing a shot of tequila and being hoisted onto shoulders while the chant: 'Coreano, hermano, ya eres Mexicano' (Korean, brother you are now Mexican) echoed around him.
No Korean was safe, not even the one waving a Sweden flag outside the stadium in Ekatarinburg.
Hopefully they put that man back on the ground before Mexico meet Brazil in Samara on Monday.