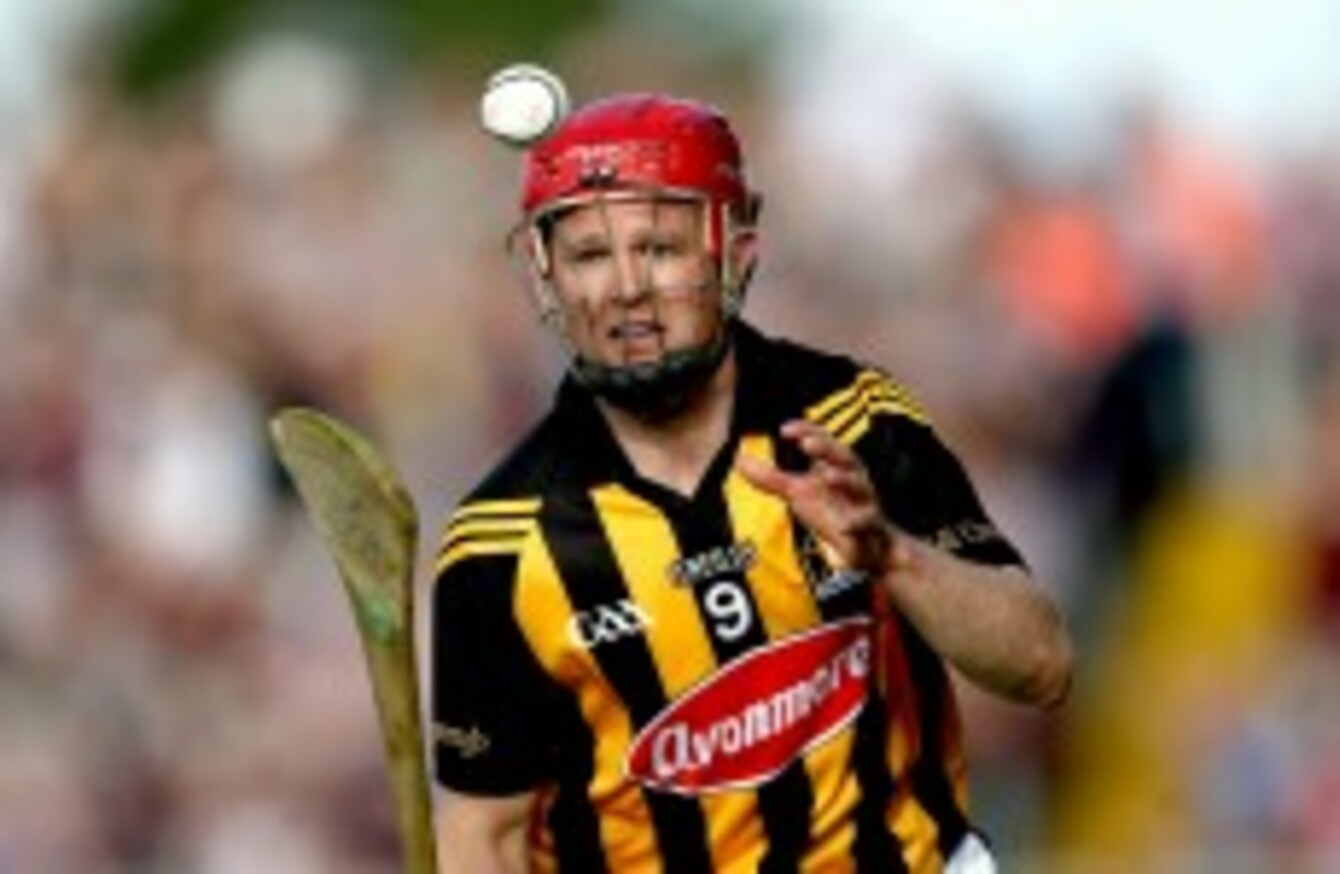 Image: James Crombie/INPHO
Image: James Crombie/INPHO
FORMER OFFALY STAR Michael Duignan believes Kilkenny should start veterans Henry Shefflin and Tommy Walsh in the All-Ireland hurling final replay against Tipperary on Sunday.
The two-time All-Ireland winner feels that Brian Cody should parachute Kilkenny's decorated duo into the starting fifteen as the Cats and Tipp renew their battle for the Liam MacCarthy cup.
Shefflin featured as a 66th minute substitute in the drawn game while Walsh failed to make it off the bench, but they bring a wealth of experience with 17 All-Irelands and 20 Allstars between them. And Duignan feels that could be the difference.
"In a game like that, when it seems to be a given where John O'Dwyer or Noel McGrath is going to score three or four points from play, if that is a given I'd have Tommy Walsh in the team.
"The reason he was dropped was that Danny Sutcliffe scored points like that off him once or twice but if lads are going to be putting up scores like that, with the light sliothar and the speed of the game, imagine the amount of ball he'd score in a loose, open game like that?
"I'd start both himself and Shefflin. I think Tommy would last the pace, even if his man does score a few points. That's the way it's gone. Tipperary have an exceptional forward line, they've six exceptional forwards, you're not going to keep them quiet.
"I'd start him because of the influence he could bring, the amount of ball he'd be on, his striking, his distribution, his ability to score from distance as well. No disrespect to Joey Holden but he's a man marker, I don't think he has that range of hurling that Tommy has.
Duignan can see Shefflin making a big impact on the game if he's given the chance and feels it wouldn't harm Kilkenny's chances even if he couldn't last the full 70 minutes.
"The frustration that Henry has must be massive at this stage. I've argued that playing him on the wing at 35 years of age, he mightn't have the pace but anywhere along the full-forward line I think he could have a bearing and it wouldn't be the worst thing in the world if he had to go off.
"Remember Canavan went off (in an All-Ireland final and came back on) that's not beyond the bounds of possibility either!
"He's so well regarded in Kilkenny, he's such an influence and if he gets a chance or two he's going to take them.
"If you had someone there playing really well and you were leaving him off for them but I think there is a couple of gaps in that Kilkenny forward line."
The RTÉ pundit feels that Kilkenny would have had the greater bounce in their step going back into training, because Tipp should have beaten them on the first time of asking, having played so well.
"I don't know whether I'm right or wrong but you'd be thinking the Tipp lads, going back on Tuesday, were thinking "we should have won the All-Ireland, we hurled so well, had all those goal chances, and now we have to wait three more weeks.
"Whereas the Kilkenny lads would be going back to training on Tuesday night thinking 'we're back training again' because that's what they do and that's what they've been doing for so long, that's in their psyche.
"They'd be surprised at how well Tipperary played and still didn't get over the line."
****
Duignan was speaking alongside Meath legend Bernard Flynn, at the launch of the new GAA app, GAAStars –  a free social media network that is designed to unite the GAA community across the globe.