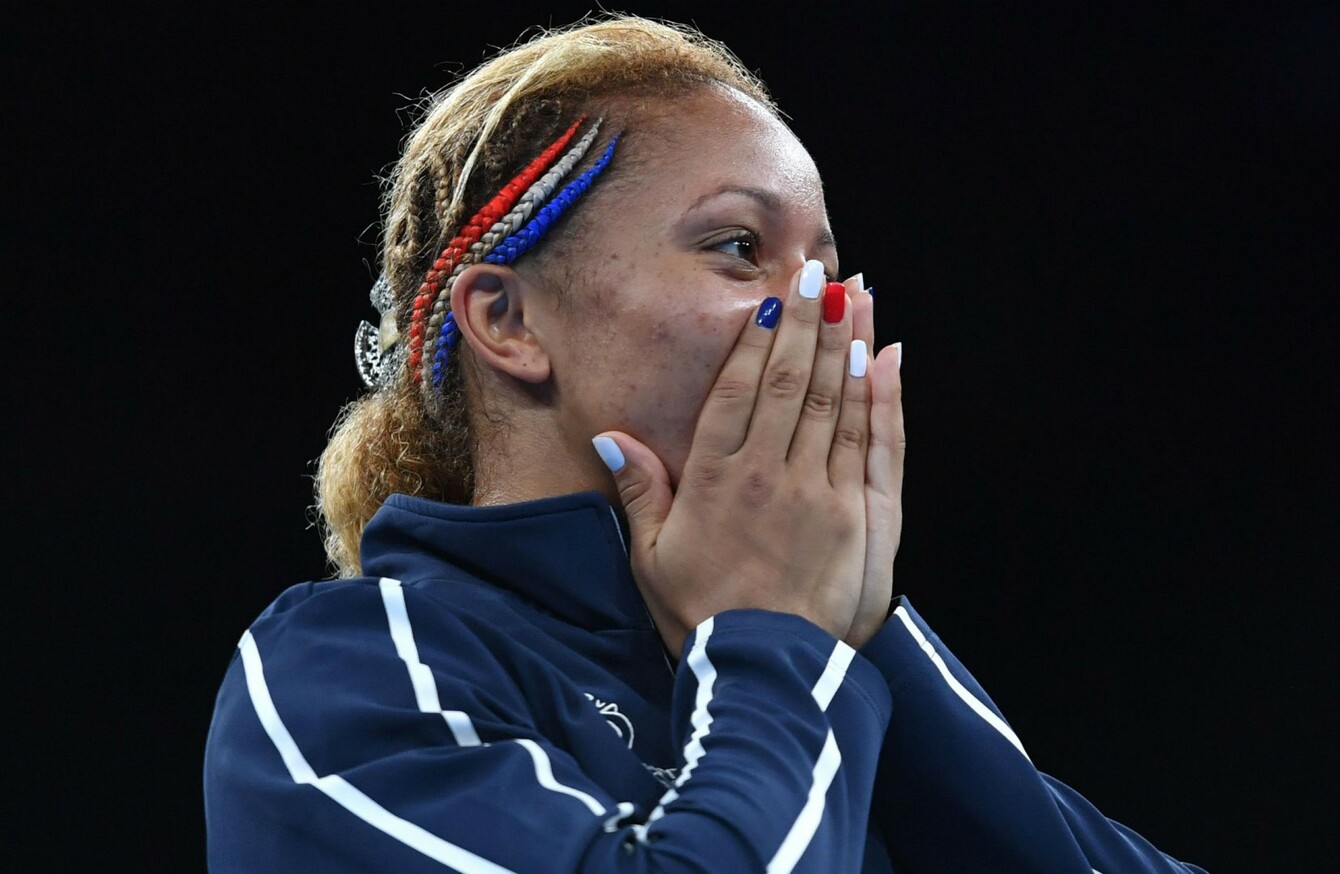 Estelle Mossely after winning gold for France in Rio
Estelle Mossely after winning gold for France in Rio
ESTELLE MOSSELY MADE history on her birthday by becoming the first woman to claim an Olympic boxing gold for France, as fiance Tony Yoka reached the men's super heavyweight final at Rio 2016.
Mossely, who turned 24 on Friday, recovered from a poor start in the women's lightweight final on Friday to edge out China's Yin Junhua on a tight decision.
The division of course saw reigning champions Katie Taylor shocked in her first bout on Monday.
"I didn't expect to lose the first round and second round but it happens," said the victor.
"I spoke to my coach and he said, 'You've trained hard for this, you're setting a good pace, you have good cardio,' and he urged me on. So from there it was just all instinct, trying to give more and more and more. And it worked."
Yoka, meanwhile, got the better of Filip Hrgovic and will face Joe Joyce for super heavyweight gold after the Briton beat Kazakhstan's Ivan Dychko - a bronze medallist at London 2012