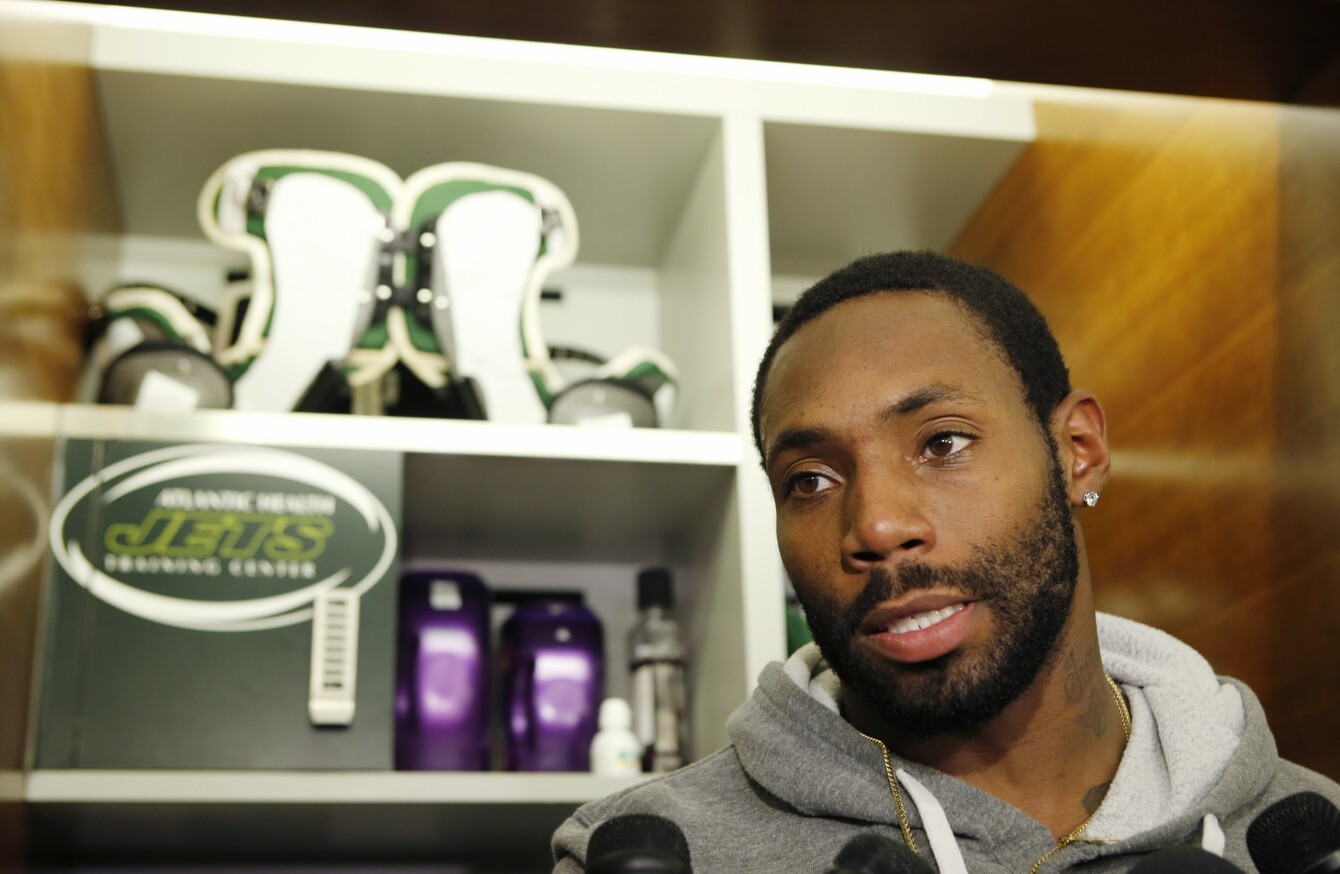 Image: AP/Press Association Images
Image: AP/Press Association Images
NEW YORK JETS cornerback Antonio Cromartie is expecting twins with his wife despite having had a vasectomy.
The latest additions to Cromartie's family will take the number of children the 31-year-old has fathered to 12, four with his current wife, Terricka Cromartie, and eight from previous relationships.
Cromartie is well known for his fertility and for his sluggish memory as he struggled to name all of his children on NFL reality TV series Hard Knocks in 2010.
Source: mdliss/YouTube
Terricka found out she was pregnant in October when she went to hospital with severe cramps.
"I didn't even tell Antonio right away because I didn't think it was possible," she told US Weekly.
"I was going back and forth in my head how it could even happen. In my head we were good to go, we were having free sex!
"I just really thought that his procedure was the best protection you could have at this point."
The male sterilisation operation is believed to be 99 per cent effective.