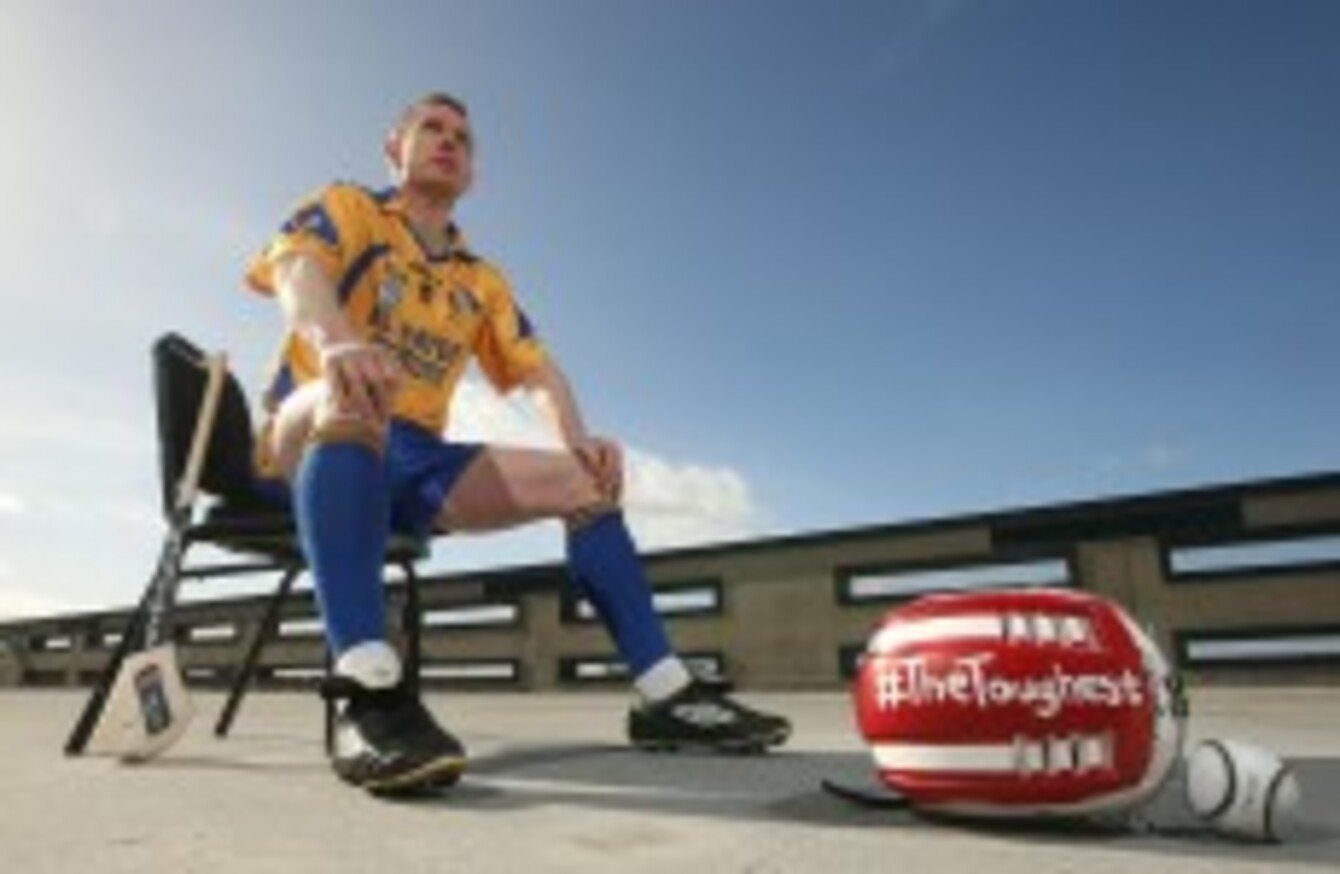 Image: James Crombie/INPHO
Image: James Crombie/INPHO
OLLIE CANNING FIRST made an impression on hurling spectators as a young forward but he copper-fastened his reputation further back the field.
On Monday, the veteran Galway man will line out as a forward as he hopes to lead Portumna to another All-Ireland title.
"It's like every young player when you come onto a club team – they don't trust the 16- or 17-year-old in the backs because they don't think he's got the experience or is tough enough or whatever it is so he's stuck in corner-forward and that was my progression onto the Portumna team," he says ahead of the meeting with Carlow outfit mount Leinster Rangers.
"So I had played a couple of years in the forwards with Portumna and subsequently when I came on the scene with Galway, it was as a forward I was playing. I did a few years up there and missed a few scores and then found myself back in the backs again. So that was the way it went. It's funny like, I would have played underage with Portumna in the backs but obviously when you're 16 or 17 they won't put you in the backs in the senior team so that's where you come on, in the forwards."
Has playing in the forwards helped keep Canning fresh?
 "It probably has. You're probably getting a bit slower," he admits. "It probably helps because realistically when you're in the full-back line or the half-back line, it's your man that dictates how many steps you take in the game. When you're further up the field you have more control over that I think. So it probably is, at this stage of my career, a bit of a relief that I'm not running around after some 19- or 20-year-old that is bursting with enthusiasm. So from that point of view, it's a new freedom I suppose because you can dictate the positions you moved into, what you do with the ball whereas a lot of the time in the backs, a lot of your time is worrying about the guy you're on."
Canning is no stranger to these big days of course, while the senior stage on St Patrick's Day will be a new experience for the Leinster side.
"That can nearly make up for the lack of experience that you have, that you don't have any fears because you haven't experienced any bad things about the day.
"For us, our first time up there, it was so exciting for everybody and the enthusiasm and the atmosphere that was in the camp, it's very hard to ever find that again and they always say you're first time is always the best and I firmly believe that.
"I'm sure Mount Leinster Rangers are really looking forward to the day and that the excitement has gone crazy down there."
The 37-year-old meanwhile would be forgiven for bowing out on a high should Portumna, as expected, get the job done.
 "Well lookit, any time you get to Croke Park for an All-Ireland final it's the biggest day that you can possibly wish for in the year as regards the club," he says.
"We're thankful that we're here and we're going to contest the final and we're going to try and do our very best but as regards looking beyond that or what's going to happen if you win the game, if you lose the game, who knows, and it's not thing I think players focus on.
"You don't really have time to be thinking about what's going to happen in a month's time. All our main focus is on 17 March and trying to put in the best performance that we can in order to win the game. If it's good enough, that's great, if it's not good enough, we're not going to win the game. But as regards looking beyond that with retirements or is this team finished or anything, I doesn't come into my head personally and I'd be fairly confident other players wouldn't be thinking like that either."