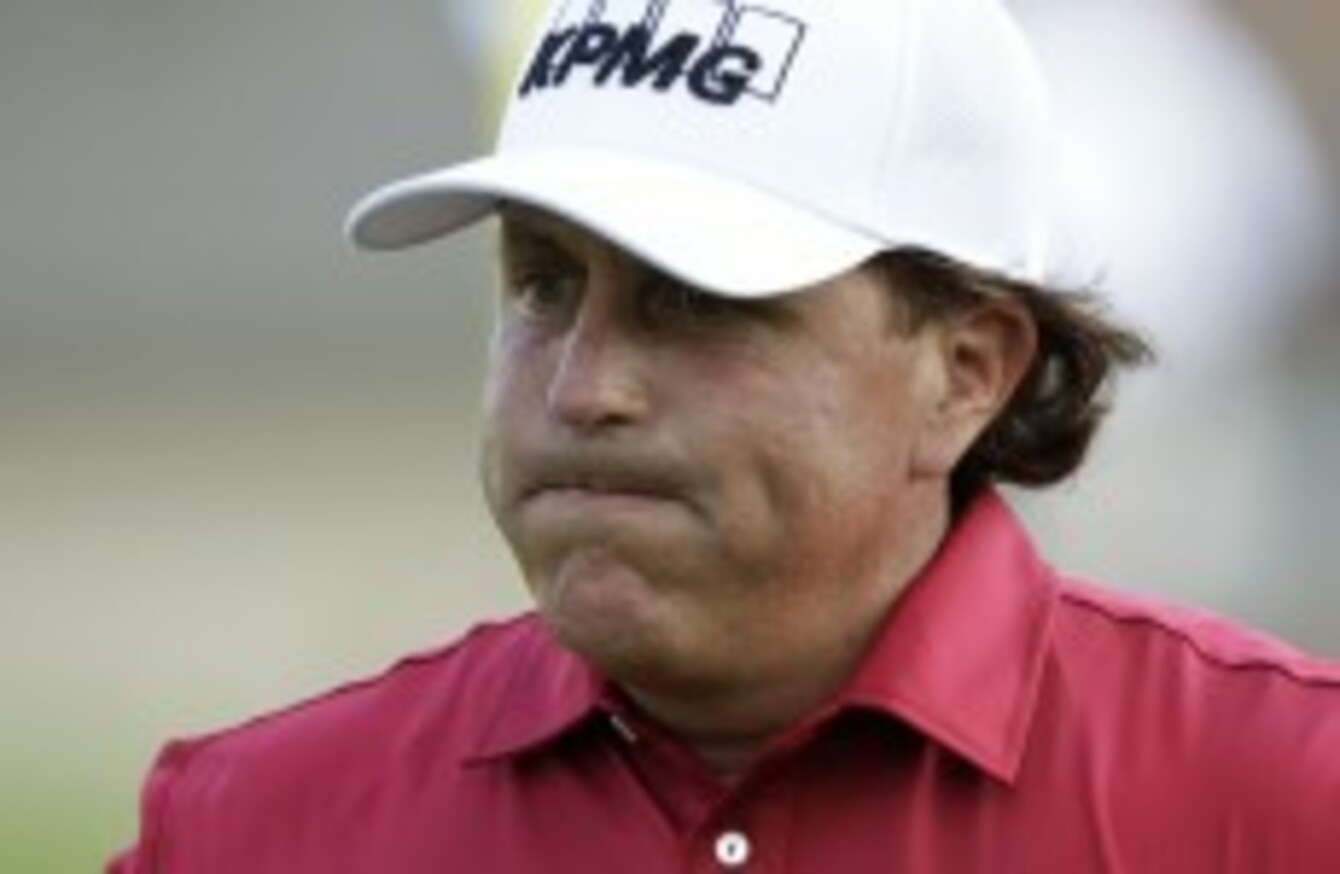 Phil Mickelson in action during the Memorial Tournament this week.
Image: Jay LaPrete/AP/Press Association Images
Phil Mickelson in action during the Memorial Tournament this week.
Image: Jay LaPrete/AP/Press Association Images
A US FEDERAL investigation is probing whether Phil Mickelson and a high-stakes gambler got illegal stock tips from billionaire investor Carl Icahn, US media is reporting.
The FBI and the US Securities and Exchange Commission (SEC) are investigating the stock trading patterns of Mickelson and Las Vegas gambler William "Billy" Walters, alleging they may have gotten inside information from Icahn about his investment plans, according to the reports.
The probe is focused in particular on investments the men made in cleaning products maker Clorox, The New York Times and The Wall Street Journal reported.
Icahn's company made a takeover bid for Clorox in 2011 that caused stock prices in the company to jump. His bid was ultimately rebuffed, and prices dropped.
Walters and Mickelson each made very well-timed trades in the company during this period.
This led investigators to probe whether they were acting on information Icahn gave them about his company's takeover attempt.
Insider trading — profiting on the stock market from inside information not available to the general investing public — is illegal.
However, it is not yet clear whether Mickelson or Walters were acting on information given to them by Icahn, or, if they were, whether Icahn shared any information illegally.
The investigators are also looking into Mickelson's and Walters' trading related to another company, Dean Foods, but there is no obvious connection to Icahn, the two papers reported.
Icahn denied the accusations, calling them "inflammatory and speculative."
Be part
of the team
Access exclusive podcasts, interviews and analysis with a monthly or annual membership.
Become a Member
"We are always very careful to observe all legal requirements in all of our activities," he told the Journal.
A lawyer for Mickelson assured the newspaper his client was not the target of any investigation, and Walters refused to comment.
The SEC and FBI also refused to comment on the case.
Walters and Icahn became friends when Icahn owned a Las Vegas hotel in 1998. The two have spoken about stocks, according to the Journal.
Walters and Mickelson play golf together, the paper said, but added Icahn claimed he did not know the golfer.
US authorities in recent years have launched a crusade against insider trading, which has already resulted in dozens of indictments.