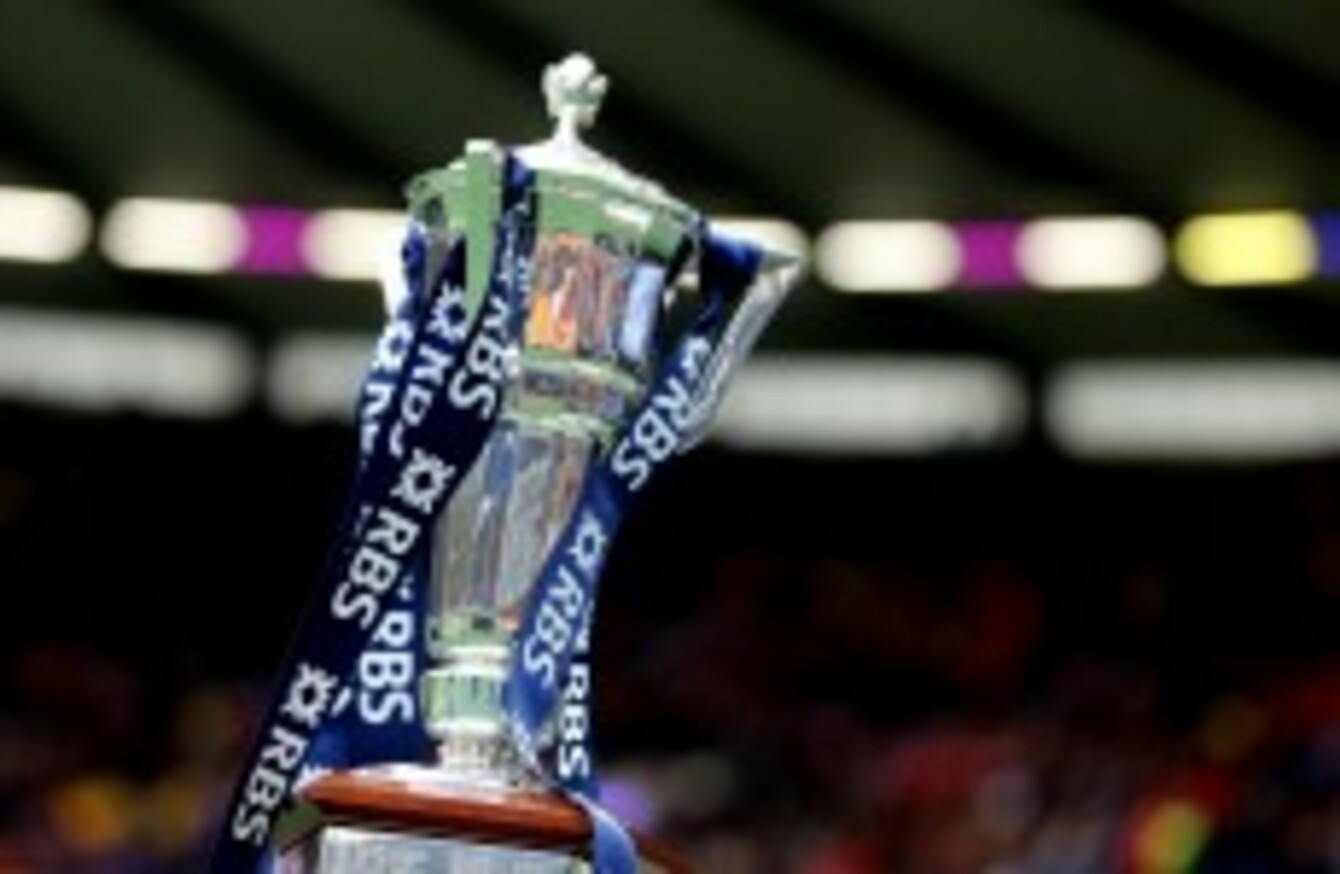 Image: James Crombie/INPHO
Image: James Crombie/INPHO
THE FINAL WEEKEND of the 2015 Six Nations is going to be hugely interesting.
With any one of four teams all in with a shout of winning, there are plenty of ways the title could go. England, according to the bookies, are favourites to be crowned champions but both Wales and Ireland are firmly in the shake up.
France, on the other hand, are 300/1 to win it all for a reason.
Ireland's points difference is four worse than England, but an away game in Murrayfield against the Scottish could well be a greater route to enhancing points difference than a home game against France.
Wales lag 25 points behind England and, while it is achievable, it does not seem likely they could manage that type of turnaround despite facing a poor Italian side.
The fact England play last gives them a small advantage as they will know exactly what's required of them before kick off and can adjust their game plan accordingly.
With the title looking set to be decided on points difference we look at the other years that Ireland have been involved in this type of showdown.
2006 Six Nations
Winners: France(8pts) +63 points difference
Runner up: Ireland (8pts) +34
While Ireland had been beaten on points difference by England in 2001, this was the first year where they really came within touching distance of the title. The damage to Ireland's Grand Slam dreams was inflicted by the French in true Parisian style.
Flair players like Aurélien Rougerie, Cedric Heymans and David Marty tore the Irish defence to shreds as Les Bleus sailed into a 43-3 lead. Ireland clawed it back to finish the match losing 43-31 but the failure to rack up big scores against Italy and Scotland meant Eddie O'Sullivan's men couldn't win the championship.
2007 Six Nations
Winners: France (8pts) +69
Runner up: Ireland (8pts) +65
St Patrick's day 2007. Pubs were filled with jubilant Irish fans ready to celebrate a Six Nations victory. Brian O'Driscoll and co had done the business in Rome that morning, beating Italy 51-24 to boost our scoring difference hugely.
France took on a Scottish side that had shown mixed form throughout the competition and there were mild hopes that the Scots may be able to shut them out to some degree.
With seventy-nine minutes gone Ireland had the Six Nations in their possession as they had a better points difference than France by three. When Elvis Vermeulen crossed the whitewash in the final minute the final decision was sent to the TMO, Irish man Simon Mc Dowell, who signalled a try and broke Irish hearts.
Source: Matthewjames22100/YouTube
2014 Six Nations
Winners: Ireland (8pts) +83
Runner up: England (8pts) +73
Joe Schmidt's first year in charge saw Ireland win one of the poorest Six Nations in recent years. Easy victories over Wales and Scotland were soon forgotten about when England ground out a 13-10 victory over Ireland in Twickenham.
Two weeks later Ireland swept Italy aside by 39 points to give themselves a decent cushion heading into the final game in Paris. Despite England achieving a 41-point victory over Italy earlier in the day, Ireland knew a win would be enough to claim the championship.
Brian O'Driscoll lasted the full 80 minutes of his swansong and was even given man of the match as Ireland won 22-20 in a pulsating game.