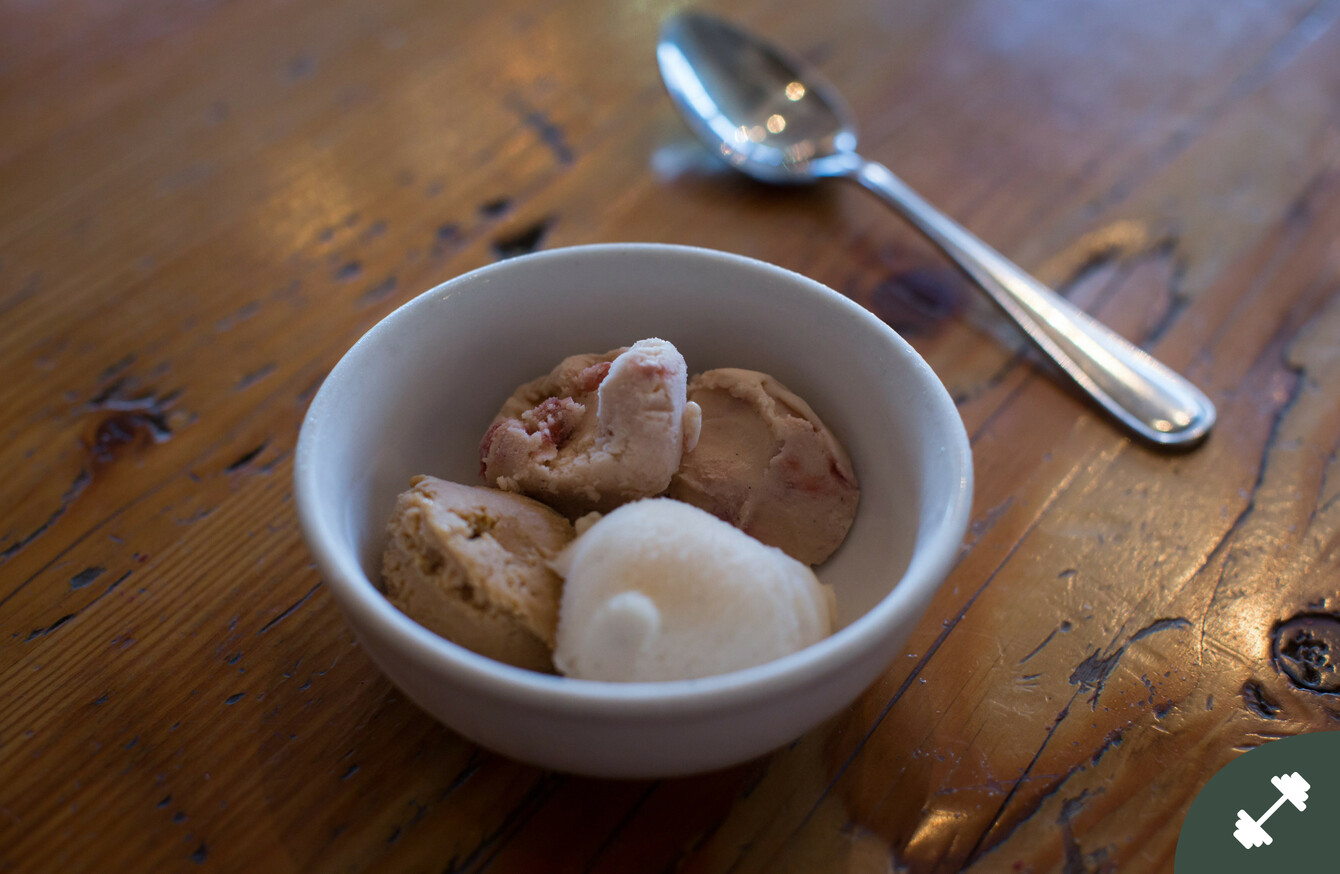 There's always time for ice cream.
Image: DARRYL DYCK/PA Images
There's always time for ice cream.
Image: DARRYL DYCK/PA Images
CARBOHYDRATES ARE THE most important fuel for high intensity field-based sports and endurance exercise.
A pre-match meal is the last chance you get to fuel before a game. With that in mind, you will want to get as much energy as you can and not take away from it by choosing the wrong options.
As a general rule, your pre-match meal should be three hours before kick-off. Once you stick to this guideline you can deal with different kick off/throw in times without affecting your preparation.
You can consume sports drinks, fruit or jellies on the way to the dressing room, but this is just a top up of carbs and not the main fuelling strategy.
In your pre-match meal you should have a carbohydrate focus.
This is where the rules differ to some of the rest of the week when you aim for pasta, rice, potato, sweet potato, white bread, etc. Faster digesting options may be preferable here and you should avoid large volumes of food that are slow digesting and high in fibre, such as too much green veg.
Fat is another food you want to avoid in your pre-match meal. This takes longer to pass through your stomach and could leave you with stomach pain or a lack of energy when you get to your match/event or competition. Think of avoiding oily sauces and fatty cuts of meat.
Protein is a given with most meals and is important as part of the pre-match meal to make sure your body will recover as soon as possible after the game. This plays a secondary role to carbohydrates when making your pre-match choices.
So what exactly should you eat?
A big hit in my time with Munster were the turkey burgers in the Clarion in Limerick.
Turkey is low in fat and high in protein which is great for recovery. Sweet potato wedges added a good serving of carbs for energy and a moderate serving of veg, preferably carrots and parsnips instead of broccoli.
Another option is chicken and pasta with a tomato based sauce. Most tomato based sauces are low in fat. If you're making it at home, opt for a small bit of oil for cooking some onions, carrots and peppers, tomato pasta and basil.
Grilled, roasted or boiled chicken would be better than fried.
Exclusive NZ - IRE
Rugby Analysis
Get Murray Kinsella's match analysis and Garry Doyle's updates from New Zealand exclusive to members
Become a Member
If you are someone who can't get a full meal in this close to a game, homemade soup and a sandwich with chicken, relish and white bread is a good option to see you through.
Relish is a carb-based sauce and is a good choice this close to a game.
With both Cork Con and Munster, pre-match meals aren't complete without pancakes and ice cream. These foods provide  a good hit of fast digesting carbs but are also easy to consume.
Even when nerves are getting the better of you before important matches, there's always room for some ice cream.
You can follow Jonny's journey over the next 12 weeks right here: