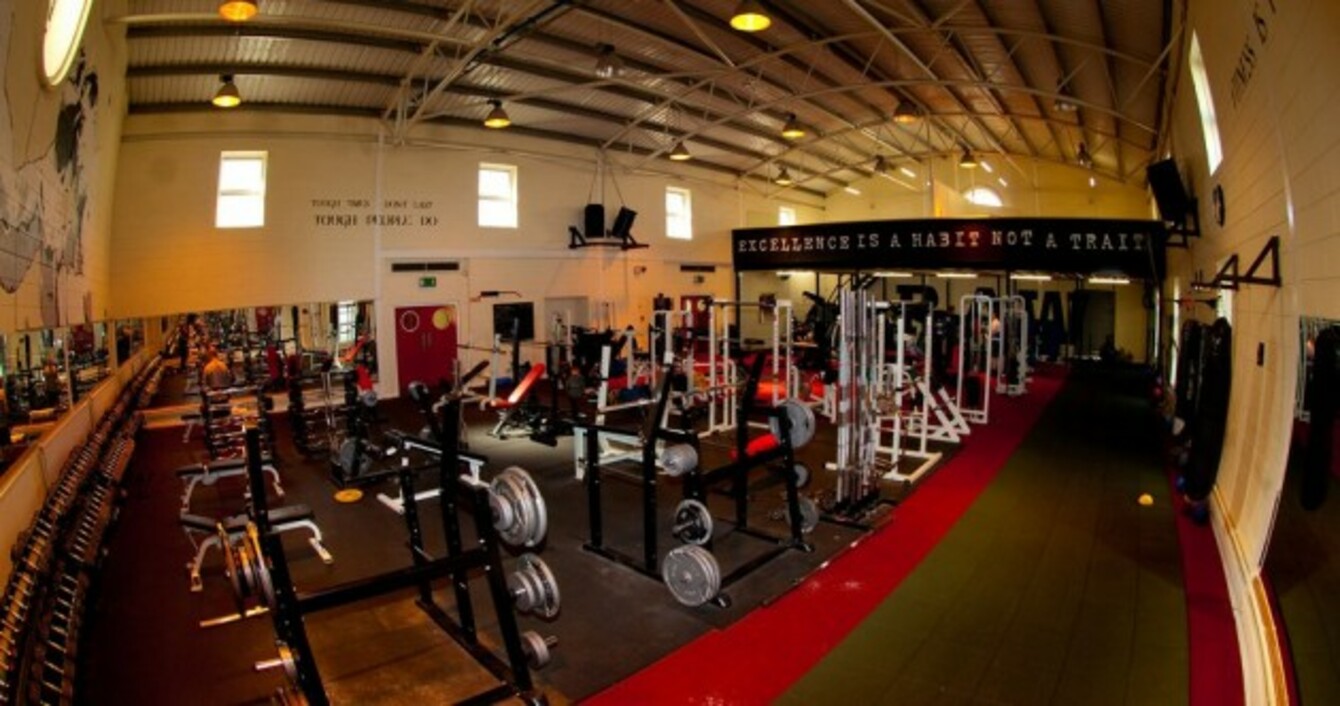 Raw is a 6,000 square foot facility in the centre of the capital.
Raw is a 6,000 square foot facility in the centre of the capital.
FROM THE OUTSIDE, it's brash and intimidating.
The graffiti adorning the surrounding walls does little to alleviate the sense of foreboding and the colours, too, suggest pain and suffering.
Perhaps it's this superficial portrayal of Raw Condition gym which lends to its stereotyped reputation.
Tucked away on South Richmond Street, you'd be led to believe it's a hidden hideout for creatine-filled, body-building fitness buffs with bulging biceps and tree-trunk calves.
A cursory glance at the gym floor would suggest there's some truth in such a depiction but you can tell a lot about gym from it's clientèle – and it's instantly obvious that Raw is much more than a gym.
Since it's establishment seven years ago, it has become an institution for its members and the opening of a second facility in Sandyford before the end of the year emphasises the growth of the Raw brand.
In a congested – and competitive – market, finding an edge, however small, over the competition is so often the difference between being part of the pack or being ahead of it.
While every gym can furnish their facility with the best equipment, it's far harder to create the right atmosphere – and it's ultimately the staff who set the tone.
Motivational quotes are emblazoned on each of the four walls of the regenerated warehouse but none stand out more so than 'excellence is a habit not a trait.'
Spearheaded by co-owners John Kenrions and Mark Brophy, the fitness team are the driving force behind Raw and their knowledge, expertise and enthusiasm is contagious.
"You can go to your budget gyms if that's what you're after but we offer something different," Kenrions tells The42.
"We're a results driven gym and while our membership fee might be slightly higher than your budget alternatives, this is an investment in your health and fitness.
"There is a real community here and I don't think you get that in other gyms who are just about selling memberships and getting you through the door."
Of course, Raw is a business too. The red and black theme runs throughout and members regularly wear branded apparel during their workout to add to the sense of community – some even come from as far as Lucan and Greystones.
Yet it's far from an exclusive club reserved for the fitness elite. Personal trainer Kane Kearns showed The42 around before conducting a rigorous appraisal of our fitness levels.
A warm-up circuit of 500 metres on the rowing machine followed by thrusters was enough to appreciate the value of the surroundings.
There's nothing plush about Raw. There are no plasma TVs or distractions. This is an environment designed for toil and you can instantly tell it's a gym which facilitates success. 
You get the feeling there are more success stories inside this facility than ones of failure but that would be veering from reality.
Alas, leading a healthier lifestyle or attaining the results you set out to achieve is not just as straightforward as parting with the membership fee – €396 annually, for what it's worth.
While it's a financial investment, it's also one of time, energy and dedication. A wide-ranging class timetable accommodates all fitness levels while individual personal training sessions are also available.
With a new Flyefit gym opening around the corner shortly, it speaks volumes of Raw's unique offering that the management aren't concerned about their competitors.
Source: Raw Gym/YouTube
Kenrions' focus remains on bringing years of planning to fruition when their new facility opens its doors in Sandyford industrial estate.
While their flagship gym in the city centre will remain the heart of Raw, bringing the brand to south Dublin and the surrounding suburbs is the next step to expanding the business.
"It's important to us that we keep on what we're doing in South Richmond Street but we want to recreate what we have here on an even bigger scale in Sandyford," Kenrions continued.
With cheaper alternatives available, many are instantly attracted to the low-cost option but having experienced what Raw has to offer, parting with an extra few Euro every year is an investment worth making.
Before the commenters line-up below to aim fire at a 'glorified advertisement', it's important to recognise a success story and Raw is very much one.
As another apt proverb states on one of the walls states: 'Champions aren't born, they are made right here, right now.'
All you need to know:
Locations: South Richmond Street
Annual membership: €396 (€289 for students)
Day passes: Free day pass available here
Free classes: Yes
Personal training: Yes, extra charge
Locker room and showers: Yes
Swimming pool, sauna etc: No
Free parking: Yes
Raw have kindly offered The42 readers a special membership deal, which includes a free personal training session. Full details here.
If your gym would like to feature in our weekly series, email ryan@the42.ie.
The42′s gym series – Anytime Fitness