DUBLIN WELCOME LONGFORD to Croke Park in Sunday's Leinster SFC semi-final, but the result is already seen by most as a foregone conclusion.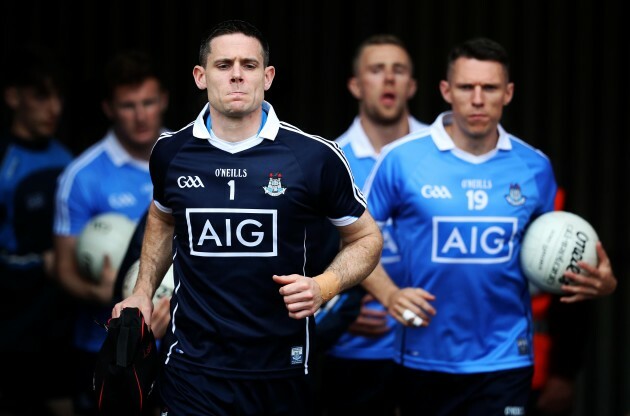 Tommy Dickson / INPHO Tommy Dickson / INPHO / INPHO
The Dubs have cast a long shadow over the province in the last decade and haven't been beaten in the competition since 2010. Jim Gavin's side are so far ahead of the rest of Leinster they can afford to tailor their training towards peaking in August, while breezing through the province in second gear.
They've come a long way from the days when Ray Cosgrove lined out for his county — an era where Leinster medals were a prized possession for any Dublin player.
He had lifted the provincial title twice, in 2002 and 2005, when Dublin travelled to play Longford in a heaving Pearse Park to open the defence of their Leinster crown in June 2006.
Longford gave the Dubs a major fright and Paul 'Pillar' Caffrey's side needed an eight-point haul from a young Conal Keaney to avoid one of the upsets of the championship.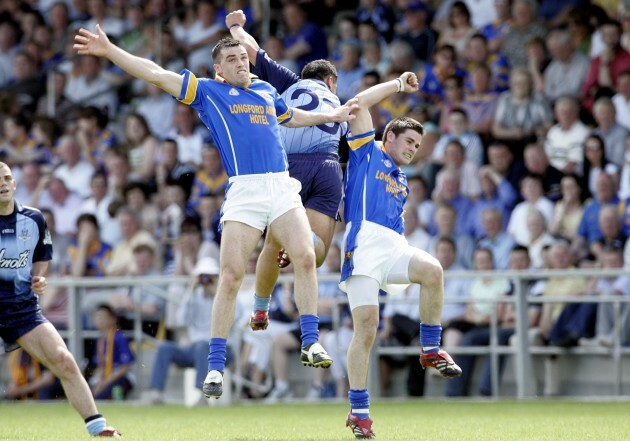 Donall Farmer / INPHO Donall Farmer / INPHO / INPHO
"We were blessed," recalls Cosgrove with a smile. "We went down to Pearse Park and to be honest, if the game went on another five minutes we could have possibly been caught."
Cosgrove was a second-half substitute as Dublin weathered a late Longford storm to sneak out with a 1-12 to 0-13 victory.
"It is a fortress down there and they've taken a few scalps over the years. I know from memory that we were absolutely relieved to get out of there with a win under belt.
"From their perspective, they would have fancied it being in Pearse Park this Sunday but then again they're getting a run out in Croke Park where a lot of the guys probably haven't played in recently."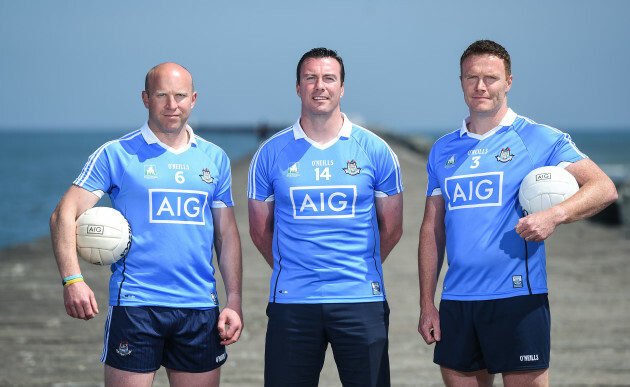 David Fitzgerald / SPORTSFILE Peader Andrews, Ray Cosgrove and Shane Ryan were in AIG for the announcement of their new partnership with the Dublin Masters Football Team. David Fitzgerald / SPORTSFILE / SPORTSFILE
Had the 2002 All-Star come along a decade later he'd have multiple All-Irelands to his name, but Cosgrove says the success of the current group doesn't devalue the four Leinster medals he won during his career.
"Not from my perspective. I know how hard I had to train and how difficult it was to win a provincial medal. Maybe the current crop that have a pocket full of them they may, but I certainly don't devalue the currency I have.
"Obviously, if you had five All-Ireland medals in your back pocket like some of the lads do, they mightn't appreciate the provincial championship medals as much but I certainly don't. I know how hard I had to work for them. They didn't come easy and I wouldn't undervalue them in any way, shape or form."
The introduction of a round-robin format has lit a fire under the provincial hurling championships and Cosgrove admits Gaelic football has fallen behind the small ball code in the promotional stakes at this stage of the season.
"A lot of the hurling matches have been on. Even on The Sunday Game, it's the highlights of the hurling championship that most fellas would be tuning in for. High scoring, lots of goals, lots of action. Whereas the football championship has been, you know, it's hardly raised a gallop.
Tom Honan / INPHO Tom Honan / INPHO / INPHO
"The Galway-Mayo game was probably the biggest game of the year so far. From my point of view, it wasn't a great spectacle whatsoever. You look at Tyrone-Monaghan, that was probably the biggest game in the Ulster Championship, and that probably didn't set the pulses racing.
"And then you had the Fermanagh game at the weekend that caused a massive shock. That shock adds a little bit to it, but I think the championship needs to be reviewed seriously."
Cosgrove believes introducing a two-tier championship is the only way forward.
"In my opinion, it has to be a two-tier championship. It will be Dublin's 13th provincial championship (in 14 years). If you look at the record book, it just shows that it's totally skewed.
"Having been involved with Wicklow down in Division 4, I think it needs a two-tier championship. Although guys will argue to the contrary, I believe it needs a two-tier championship.
"We're looking at the Munster Hurling Championship at the moment, just how competitive those games are, I think the GAA seriously need to look at it, and I would be an advocate of a two-tier championship."
The42 is on Instagram! Tap the button below on your phone to follow us!