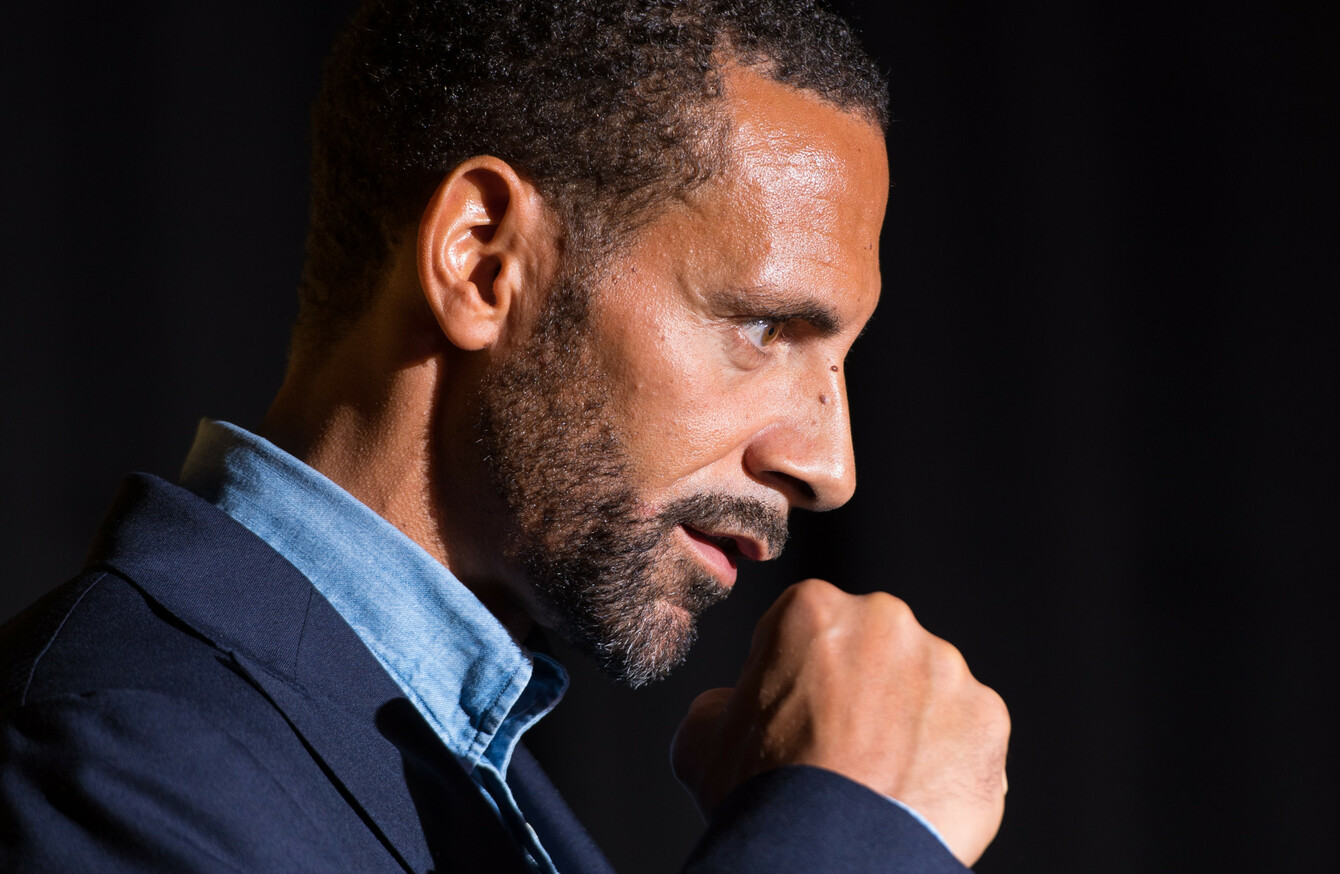 Image: Dominic Lipinski
Image: Dominic Lipinski
FORMER MANCHESTER UNITED and England centre-back Rio Ferdinand admits that he doesn't foresee his professional boxing venture spawning a full career in the ring, and that his chief aim is to partake in one professional fight before considering his options.
Ferdinand, who turns 39 on Saturday, last month announced a switch to professional pugilism, telling a press conference he was 'aiming for a belt.' His career change is backed by bookmakers Betfair.
However, speaking to BBC Breakfast this morning, Ferdinand implied that such aspirations were perhaps a tad lofty, instead confirming he would aim merely to be granted a professional boxing licence and fight once, to begin with.
"I want to see if I can get a licence and become a professional and have one fight," he said.
I am not looking to have a career here. I am looking to have a professional fight and I will see where I go then. It might grab me and say 'I want to stay in here.'
Still searching for an opponent for a prospective bout, Ferdinand added: "I need to get a license first. I am taking this seriously, this is not a joke, hopefully I will get a license, go on to become a professional and fight someone. Boxing can't be a gimmick. If I take it lightly I will get hurt."
Subscribe to The42 podcasts here: