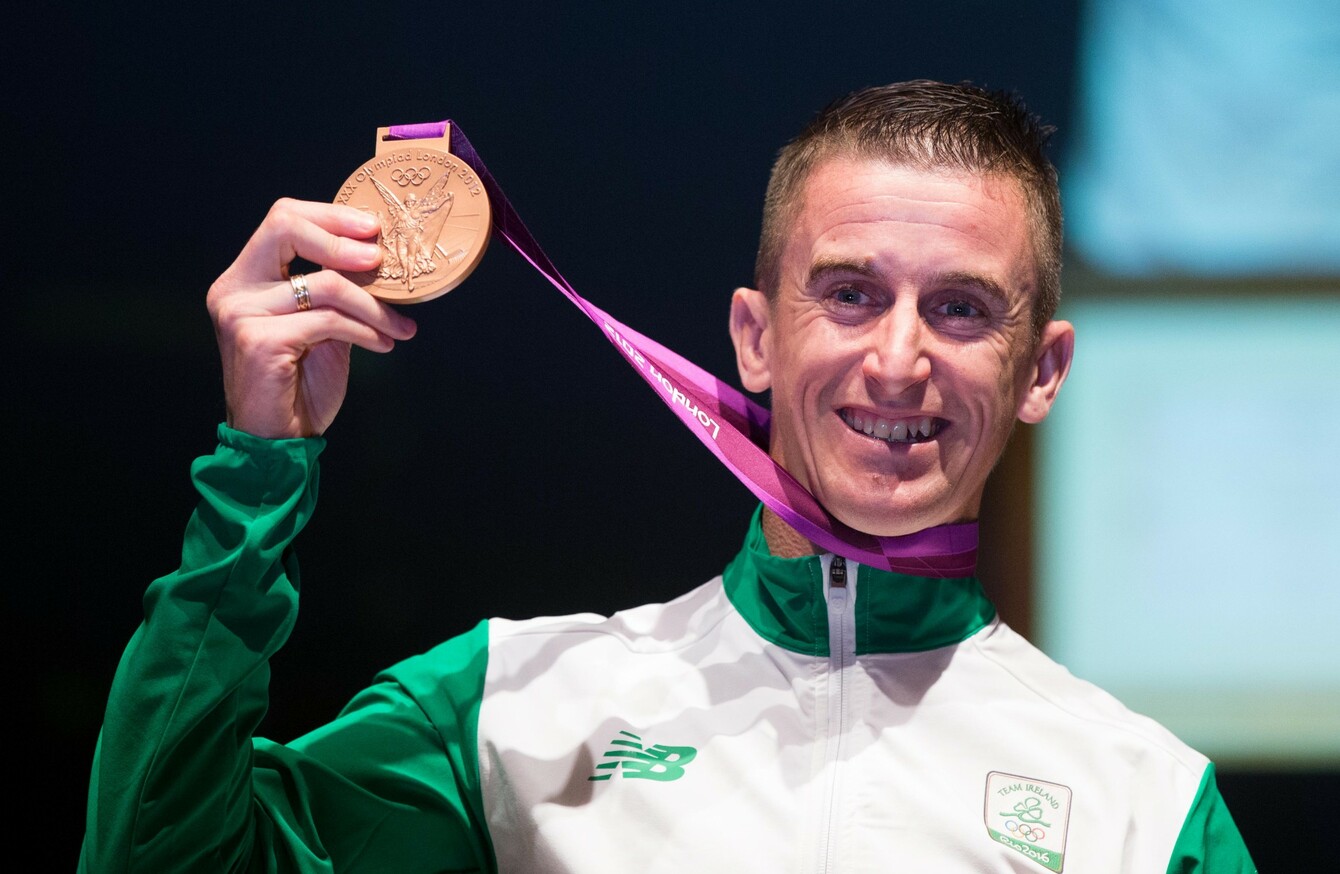 Heffernan has won World Championship gold and Olympic bronze in the 50km walk.
Image: Inpho
Heffernan has won World Championship gold and Olympic bronze in the 50km walk.
Image: Inpho
ROB HEFFERNAN COULD potentially be denied the chance to compete at a sixth Olympic Games in Tokyo if the International Association of Athletics Federations (IAAF) remove the 50km walk from its athletics programme.
The IAAF Council will next week convene in London for its annual spring meeting to review the athletics competition programme for the next Olympic cycle.
It has been reported that the international governing body will vote on proposed amendments to the structures, including the removal of Heffernan's main event from the Olympics and World Championships.
"The IOC have asked from all International Federations to present proposals to amend their competition programme for the Tokyo 2020 Olympic Games. This is something [the] IOC does in every Olympic cycle," a spokesperson for the IAAF told The42.
The Council are set to meet on 13 and 14 April and should the reported proposals be passed, the 50km could be cut from the programme after the World Race Walking Team Championships in May 2018.
Any such changes would have significant implications for Heffernan, and indeed Irish athletics, with two of Ireland's major championship medals coming from that particular event.
39-year-old Heffernan, the 2013 world champion over the 50km distance, was last year retrospectively awarded Olympic bronze from London 2012 after Sergey Kirdyapkin was stripped of his medal for doping.
Speaking at the launch of the 'Rio Review' and the funding allocation for 2017 yesterday, Sport Ireland CEO, John Treacy, said Athletics Ireland must now lobby the international body.
"I only heard that this morning," he said. "I was very surprised as I didn't get wind of it any time in the last couple of months.
"It is something that I'm sure Athletics Ireland will be looking at and, if they want our [Sport Ireland] support, we're happy to support it as well.
"I'm not quite sure what the wisdom or thought process behind it is, and I'd like to hear more because I only heard it on the news today.
"But I think it should be further looked at and, if Athletics Ireland think there's a case to be made, they should be making that case."
Treacy also said it is important for Ireland to have representation on international bodies to be in a position to influence such decisions.
"If there's decisions made on international councils, we need to be able to influence those decisions," he added.
"We've seen in recent times the International Paralympic Council cutting programmes and disciplines that had a direct impact on Irish medals in Rio.
"That's covered in our review here – we need people on international bodies that can influence decisions going forward."
– Article updated at 12.30pm
The42 is on Instagram! Tap the button below on your phone to follow us!