SEVENTEEN IRISH COUNTIES will have players on the Scotland squad that makes history this weekend by being the first team from the country to compete in the All-Ireland junior football semi-final.
Scotland were crowned British Intercounty Provincial Champions at the end of June with a 3-10 to 2-7 final win over Warwickshire in Birmingham.
They now take on Cavan in next Saturday's All-Ireland semi-final at Granton Road in Edinburgh at 6.30pm.
"It's the first time we've reached this stage so it's a huge occasion," admits Scotland GAA chairman Niall Considine, a native of Dungarvan in Waterford.
"It's a chance for us to showcase the game at a pretty high standard. We've five clubs in Scotland, two in Glasgow, one in Coatbridge (just outside Glasgow), one in Edinburgh and one serving Aberdeen and Dundee.
"The county team is mainly made up of players from the Edinburgh club Dunedin Connolly's. For a few of the lads in Aberdeen, it's just too far way for them to make the commitment. Most of the training is done in Edinburgh, it's only an hour away from there for the few lads from Glasgow.
"You can argue there's a lot more GAA players floating around Scotland now. The current county champions Dunedin Connolly's have benefited majorly. We're doing a lot of work at underage as well to try to develop more home grown players."
Scotland's route to this stage saw them overcome Kilkenny and Yorkshire before they defeated Warwickshire in the final. Cavan will be a step up.
"I'd suspect Cavan will be a significant improvement on the teams that we've met so far," admits Considine. "We have quite a good squad but we don't get to play as many high standard games so this will be a step up. But we're looking forward to it."
Here's the Scotland panel: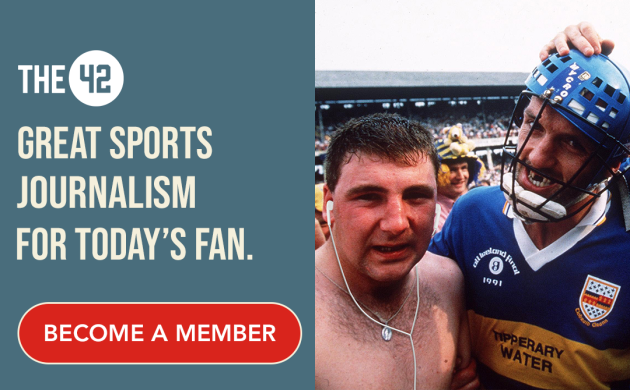 Dunedin Connollys (Edinburgh)
Alan Ward (Roscommon – Ballinameen)
Arran Moore (Laois – St Joseph's)
Brian McAteer (Sligo – Drumcliff Rosses Point)
Cian Lowney (Cork – Eire Og)
Damien Keane (Mayo – Westport)
Daniel O'Brien (Carlow – Rathvilly)
Danny Loftus (Mayo – Ballintubber)
Dermot Doherty (Donegal – Carndonough)
Eamonn McCann (Tyrone – Drumragh)
Enda Lyons (Clare – St Joseph's Doora Barefield)
Frank Molloy (Mayo – Moy Davitts)
Joe Crean (Roscommon – Tulsk Lord Edwards)
John Dolan (Sligo – Coolera Strandhill)
Mark Whelan (Kildare – Round Towers)
Marty Hannah (Tyrone – Cookstown Fr Rocks)
Michael Cochrane (Down – Loughinisland)
Patrick Tobin (Cork – Douglas)
Paul Gribbon (Antrim – St John's)
Robbie Howe (Kildare – Naas)
Ronan McGurk (Tyrone – Ardboe)
Seamus Mulvihill (Leitrim – Annaduff)
Sean Malee (Mayo – Kiltimagh)
Sean Sweeney (Galway – Claregalway)
Tony Gallagher (Galway – Caherlistrane)
Vinny Moriarty (Kerry – St Mary's)
Glaschu Gaels
Ciaran Reid (Armagh – Pearse Og)
Tír Conail Harps
James Carroll (Westmeath – Tyrrellspass)
Paddy Brady (Donegal – Cloughaneely)