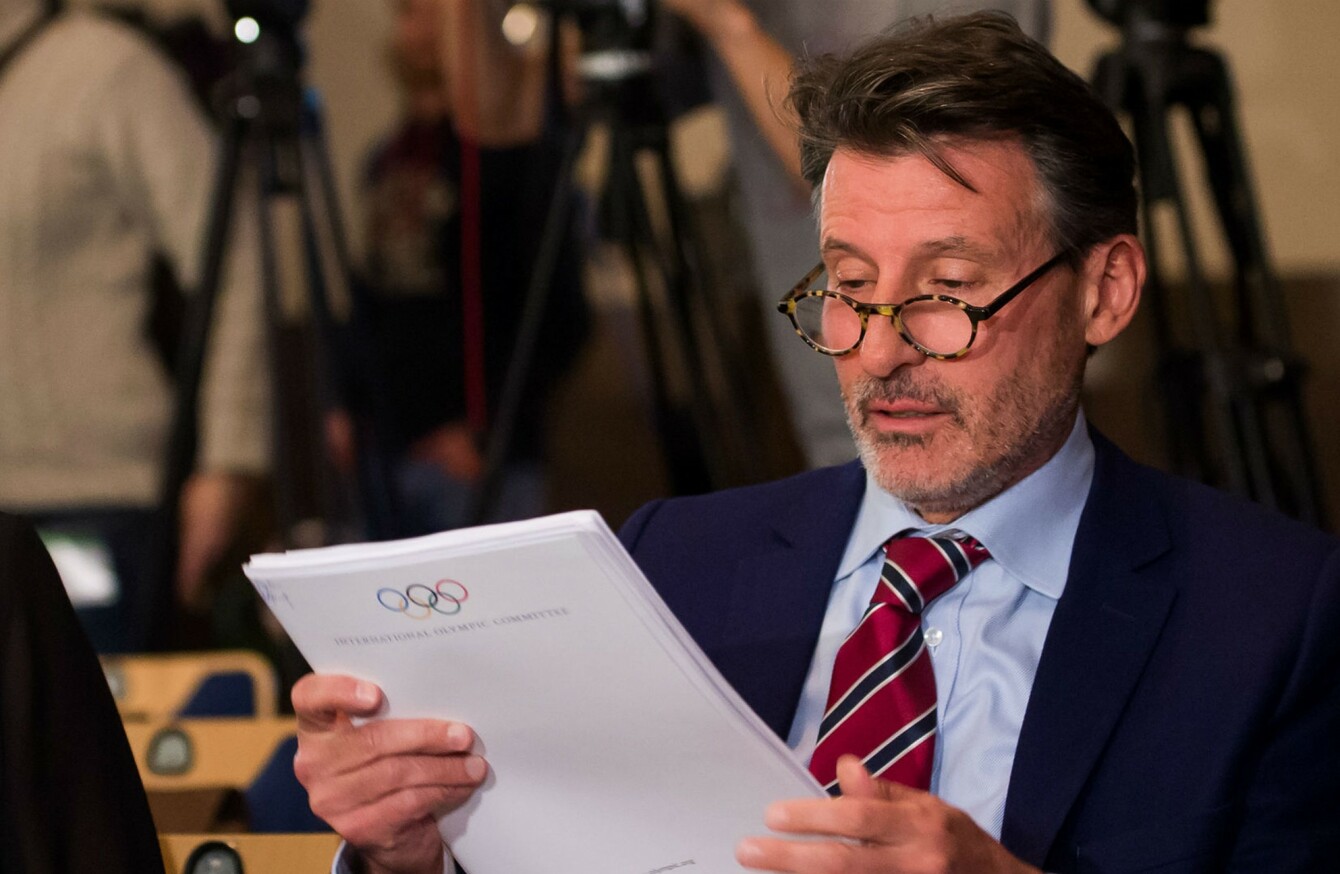 Under pressure: IAAF president Sebastian Coe.
Under pressure: IAAF president Sebastian Coe.
IAAF PRESIDENT Sebastian Coe has urged athletes to come forward if they believe their results have been affected by the corruption scandal engulfing athletics.
An independent commission led by the World Anti-Doping Agency (WADA) released the second part of its report on Thursday, in which it said "corruption was imbedded" within the IAAF and that members of its Council must have known about the extent of doping within athletics.
It was also claimed by the report's author Dick Pound that athletes from Russia and Turkey who failed drugs tests paid bribes to cover up the results.
And Coe is keen for athletes who have any information to seek him out in order to get to the root of athletics' failings.
"If there are athletes out there and they think they have been subject to extortion, come and speak to me," Coe told BBC Radio 5live.
"We need to understand how far and how wide this thing goes. If it's the tip of the iceberg, then come forward and make those claims."
Former IAAF president Lamine Diack faced heavy criticism from the report, which stated he was "responsible for organising and enabling the conspiracy and corruption that took place at the IAAF".
Diack is currently under investigation amid allegations he received payments to cover up failed drugs tests from Russian athletes.
Upon succeeding Diack in November, Coe described his predecessor as the IAAF's "spiritual leader", but says he was unaware of the situation when making those comments.
"I didn't know then that all this was about to surface," he added. "This is a person who had globalised the sport to 214 countries. It was a strong sport. These were the observations I was making. I did not have a French prosecution charge sheet.
"I am not going to sit here and say I would have made the same remarks if I had known the extent of the allegations."
Coe – who was backed by Pound as the man to restore trust in athletics – has been a member of the IAAF Council since 2003, but claims that his involvement with London's successful bid to host the 2012 Olympics meant he was unable to focus on athletics' governing body.
"For 10 or 11 years, I was extremely busy in bidding or delivering a London Games," he said. "I didn't have the advantage of having a single focus on athletics."