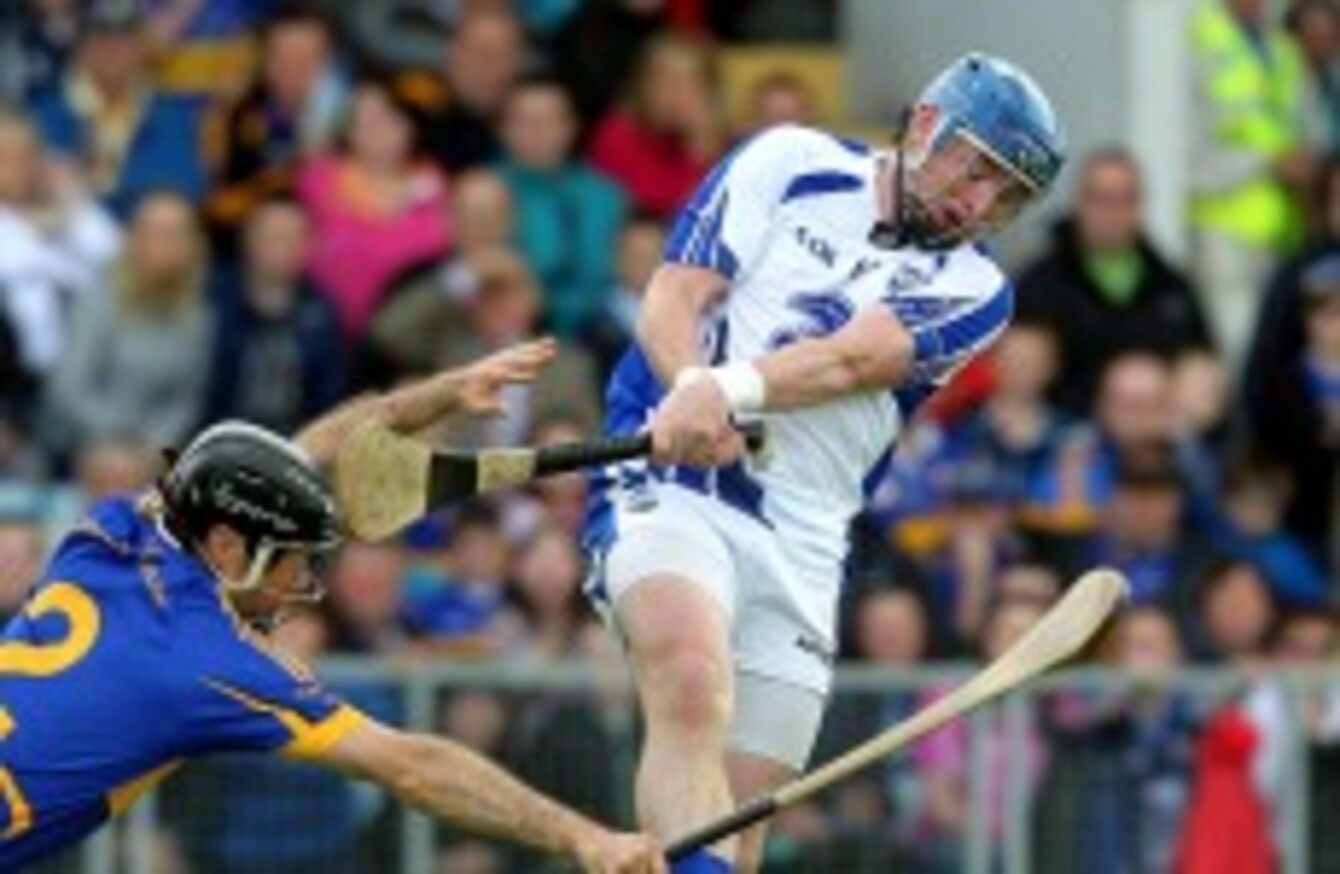 Image: ©INPHO/Lorraine O'Sullivan
Image: ©INPHO/Lorraine O'Sullivan
WATERFORD'S SHANE WALSH eagerly awaited the draw for the All Ireland hurling quarter finals when it was made last Monday.
You get the sense that it excited him more than he's letting on. "No matter who we got it was going to be a tough battle."
'Battle'. Walsh uses the word every single time Cork is mentioned to him in this meeting. And that prospect must only feel tougher after the Déise were sent packing from Páirc Uí Chaoimh after a seven point defeat by Tipperary. The challenge now, is to lift spirits again.
"A tough game." Says Walsh of the Munster final, "Stiff and sore after it. We were very disappointed after it but we can take positives out of the game.
"We created a good few goal opportunities but we just didn't take them on the day. That was the most frustrating thing. We put in a good performance in the first-half and were level at half-time. But Tipp got the goals at the right times, we didn't take ours and that was the difference at the end of the day."
Having been beaten by a full seven goals by the same opposition at the same stage last year, Walsh insists that that pummeling was not in their thinking two weeks ago: every loss hurts in equal measure and only the next game matters now.
"Whether you lose by a point or 21, you still lose and that's hard to take. I certainly didn't use last year as any motivation for this year's Munster final. I don't believe you should dwell on the past.
"There was a different management team last year, we've a new management in this year and also some new players. We've another opportunity in Thurles against Cork and that'll be a big battle."
Having previously been a regular feature with Waterford's footballers, Walsh has dedicated himself to hurling for the past six years after completing his studies in Edinburgh with fellow dual-star, Liam Lawlor.
Despite listing his county highlight as his 2009 goal against Galway, those half a dozen years have given Walsh more than enough assurance in his own part to play: it's about greasing the wheels as much as pushing the cart
"It's not just about scoring in my role, it's about helping the team win", he says with the air of a man who knows few will care about the details they achieve the latter.
There'll be no draws and no second chances on Monday morning.