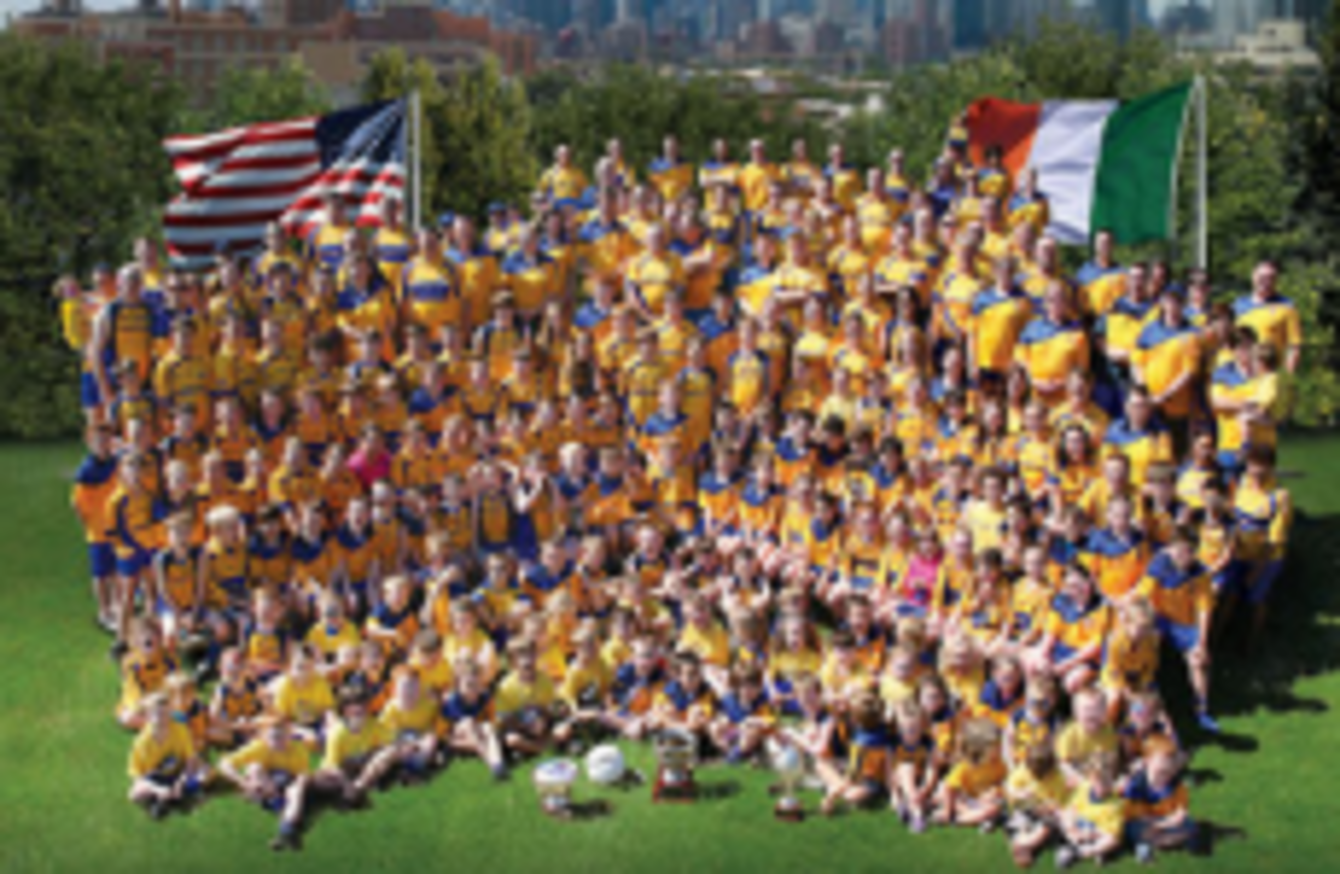 Image: Shannon Gaels via Shannon Gaels
Image: Shannon Gaels via Shannon Gaels
Updated at 15.00
THE DEPARTMENT OF Foreign Affairs and Trade has announced that Shannon Gaels GAA club in New York are to receive €250,000 of funding to develop their playing facilities in Queens.
Upon their inception in 2002, the club struggled to find a regular pitch to train and play on but signed a long-term lease with Frank Golden Park for use of over seven acres. The area requires substantial development and these Government funds will go towards it.
Minister for the Diaspora, Jimmy Deenihan TD commented:
"I am delighted to announce a contribution towards the redevelopment of the facilities at Shannon Gaels which is one of the fastest growing GAA clubs in the United States.
"This funding will particularly benefit the younger Shannon Gaels members and encourage their ongoing participation in Gaelic games.
"This grant recognises the strong links between GAA clubs abroad and the Irish communities in which they are based.  I also welcome and appreciate the strong support this initiative received at community and city levels in New York City."
The funding is being made available as part of the Emigrant Support Programme – the same initiative that committed €600,000 towards the redevelopment of London's GAA headquarters in Ruislip in March of last year.
Speaking about the Shannon Gaels announcement, GAA President Liam Ó Néill expressed his enthusiasm:
"It is no exaggeration to say that it is a remarkable project, one which is also receiving the support of the GAA centrally, and it will bring the club's ambitions to have a fully developed home of their own for the ongoing development of Gaelic games a step closer to reality."
Sean Price, Chairman of Shannon Gaels, has been involved in the planning process for a long time and today's news marks a substantial goal having been met.
The young people of Shannon Gaels club, as well as children of Irish heritage all over New York, will benefit enormously from this grant in the coming years. Today's announcement is a huge vote of confidence in Shannon Gaels GAA Club, its members and their dreams."
"We are now several steps closer to achieving what seemed impossible some years ago by developing Frank Golden Park in Queens into a top class GAA facility. The support announced today will enhance the lives of so many children into the future by helping to create a top-class GAA home outside of Ireland, and offering the next generation of the Irish Diaspora a chance to connect with, and develop a greater sense of their Irishness."