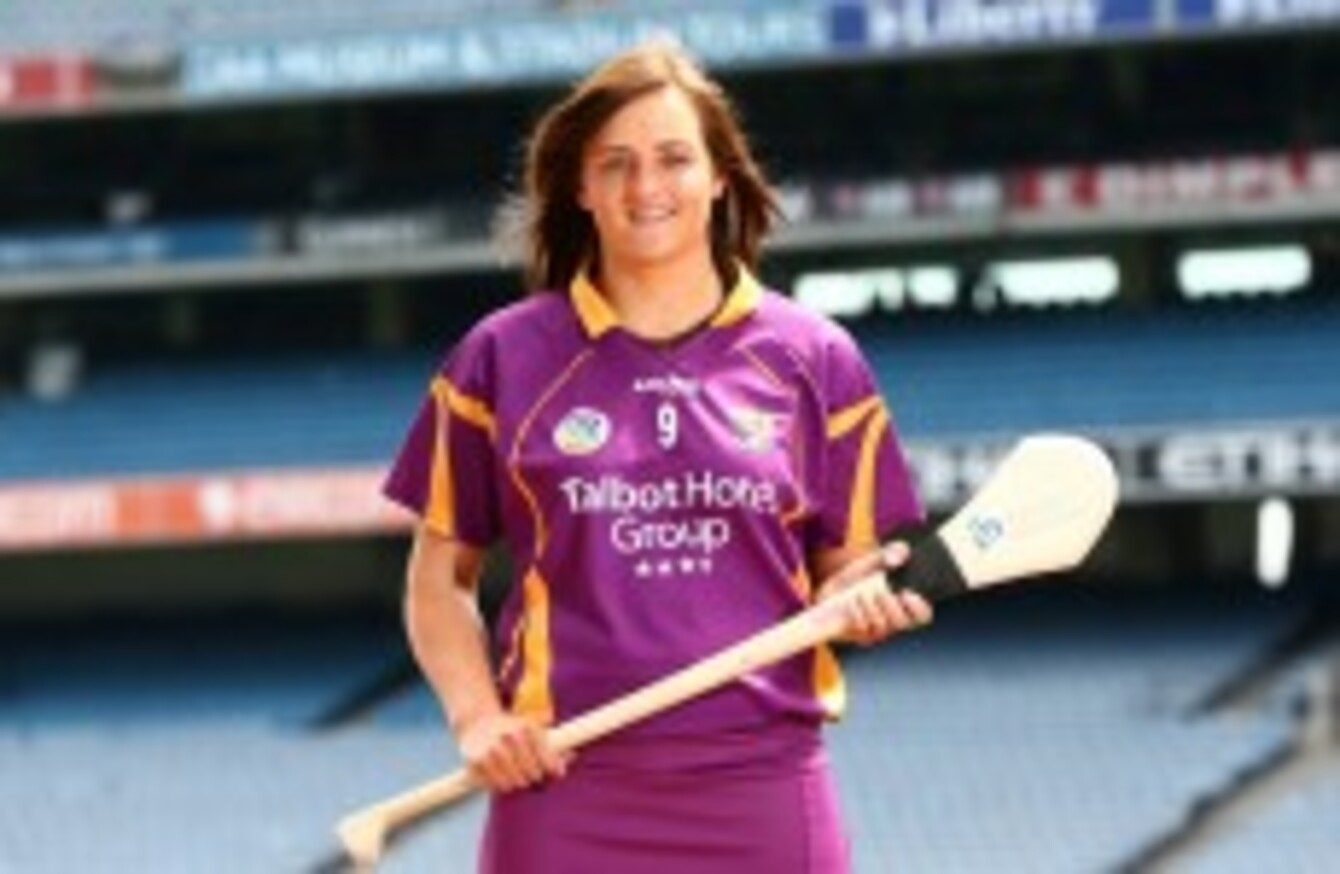 Shelley Kehoe has crammed plenty into her sporting and professional lives already.
Image: Cathal Noonan/INPHO
Shelley Kehoe has crammed plenty into her sporting and professional lives already.
Image: Cathal Noonan/INPHO
Not much fazes Shelley Kehoe. When you have been stationed on a Tour of Duty in the Lebanon with the Irish Defence Forces as a 21-year-old, you develop a sense of perspective.
It was unusual that she embarked on such a trip so early in her term. Kehoe had only completed her training in August 2011 but jumped at the opportunity when it presented itself.
Civilians don't have any idea of what these tours are like and of course they differ from one trip to the next, depending on the responsibilities.
Kehoe doesn't make any big deal of it other than it was something she enjoyed and that she is looking forward to embarking on another tour in the coming years.
"You're trained to adapt to a situation so anything that appears we were able to react.
"You know what to do in each situation" is the matter-of-fact summation.
Mind you, the highlight of that period between November and May was managing to align her three-week leave with the All-Ireland club final.
With a fortnight of training beforehand, Kehoe played as Oulart-The Ballagh won their first ever title and flew out of the country once more three days later.
The club repeated the trick in March and it was a tremendous family occasion, with sisters Sharon and her twin Stacey also playing, just as they did first time around.
They have always been immersed in it, and brother Barry is captain of the senior hurlers this year.
Leadership comes naturally it seems, with Shelley wearing the armband for Wexford this year. Her profession undoubtedly helps in this regard.
"The best thing about our job is we're doing something different on a day-to-day basis. You're not stuck with the same Monday-to-Friday office job. We do barrack guards, prisoner escorts to the Central Court in Dublin… we do a lot of training, physical exercise. Along with that you have your military training, your tactics. There's a variety in it.
"The Army has helped in building confidence and learning to lead when you have to lead. Take control. It has definitely benefited my camogie in the fitness aspect of it.
"When I was in training, I didn't get out for camogie training as much and my ball work was missing out a bit.
"But then I could make up for it by being able to cover the amount of ground I was able to cover. It's very good that way. You just have to try get out to do the hurling when you can."
Be part
of the team
Access exclusive podcasts, interviews and analysis with a monthly or annual membership.
Become a Member
Legendary Cork player, Gemma O'Connor was one of Kehoe's instructors during her initial group training though she has returned from the Kilkenny barracks to her native Cork now.
There are plenty of hurling stars around though including Kilkenny trio Colin Fennelly, Paul Murphy and Eoin Larkin, and Wexford defender, Liam Ryan.
Stacey is there now too, having signed on last year after electing to do some travelling.
Shelley sold her on the Defence Forces and between work and camogie they see a lot of one another.
Both have been involved as Wexford made their way to the quarter-final of the Liberty Insurance senior championship, finishing the group stages with a strong win over a Cork team that included the aforementioned O'Connor last week.
"It's good to have her there. We're used to going to the field every evening as young ones.
"Still, to be able to do it at senior level is brilliant. We help each other out and talk to each other. We just take it game by game."
Much as Wexford are doing under new manager Colm McGee. Their injury situation is well-flagged now, with Úna Leacy, Mags D'Arcy, Ursula Jacob and Karen Atkinson all having missed out the entire campaign.
"When everyone found out about the injuries they were writing Wexford off but new players that have come in have really stepped up to the mark and we got three wins in the group stage to put us into the position we're in now.
"The youth is coming through and we still have the experienced players in Mary Leacy, Kate Kelly. There is a nice mixture. There's not too many young players, or too many old players so we're lucky in that sense.
"I suppose it was a good game against Cork but we did hurl well to get wins over Offaly and Limerick as well.
"We're building our momentum. The confidence is after growing after every game.
"People are starting to believe a little bit more in themselves and in the team."