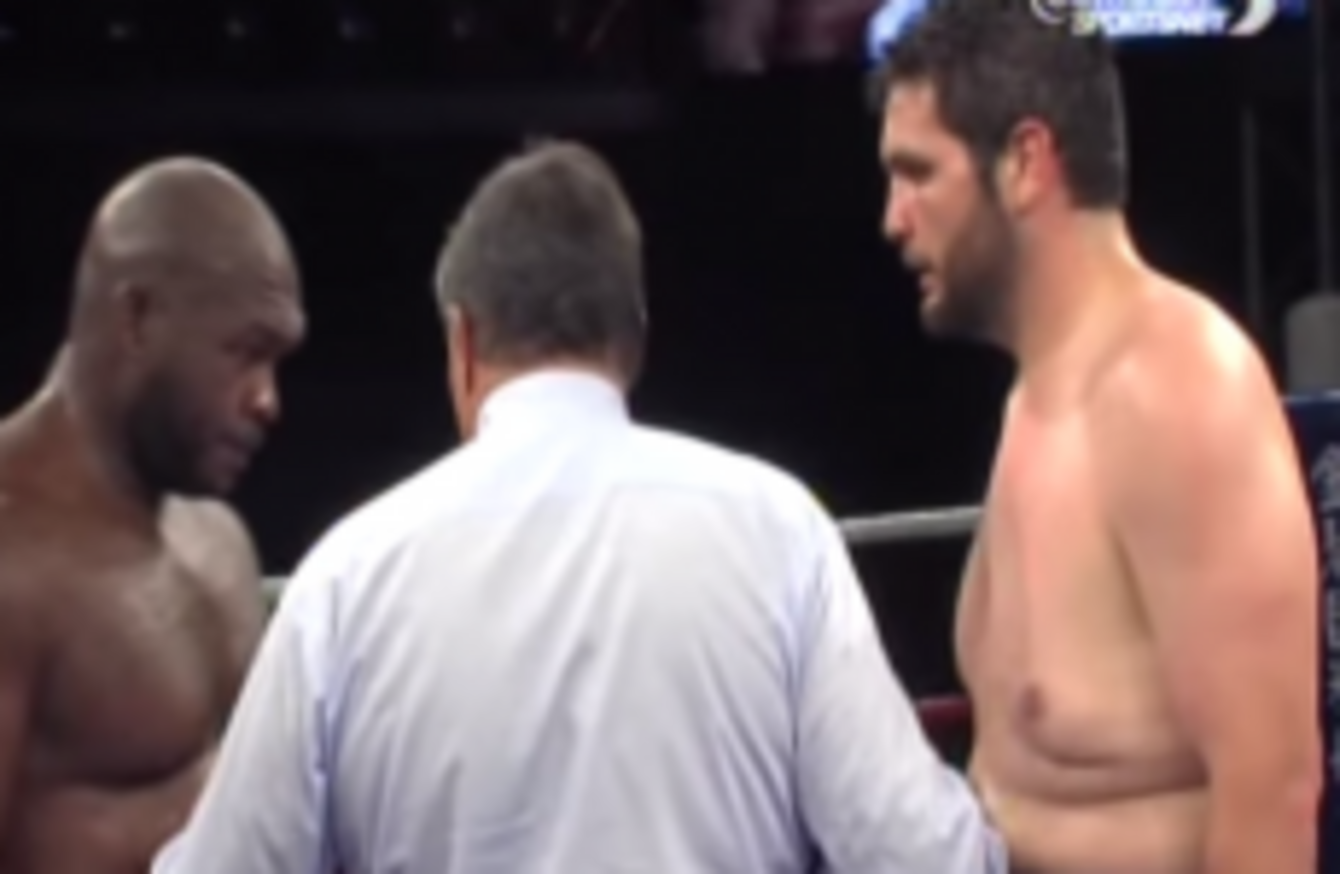 Chauncy Welliver (right) has won 55 of his 70 fights.
Chauncy Welliver (right) has won 55 of his 70 fights.
SONNY BILL WILLIAMS will step into the boxing ring for the seventh time as a professional on 31 January but once again, it doesn't look like his opponent is in the prime of his career.
American Chauncy Welliver will square off against Williams in Sydney next month, and by his own admission, he has done almost no training for his last few fights.
"I've taken a few fights this past year with little to no training," Welliver said to fightnews.com.
"I will give team SBW that, they had the honor to give me time to get ready. I've been unmotivated boxing lately and have done zero training in the last few years. My weight is dropping as we speak and though I won't be close to what I was in 2012, I'll be a great weight for this late stage of my life."
Williams' last fight was against former world title challenger Francois Botha and although SBW was victorious, many thought he was unconvincing.
Welliver shares that view.
"I have watched it and must say I was impressed with Sonny Bill Williams in that fight for being so green and fighting an old pro so good, but the key word in all that is old. Botha five years prior mops the floor with Sonny Bill Williams."
Welliver, who has weighed in at over 21st for some of his recent bouts, says he is '1000%' confident of victory.
Here are the two challengers in action.
Source: LightblueLizzard InTheBathyscape/YouTube
Source: damit305/YouTube
So what do you think, will Sonny Bill get the job done?