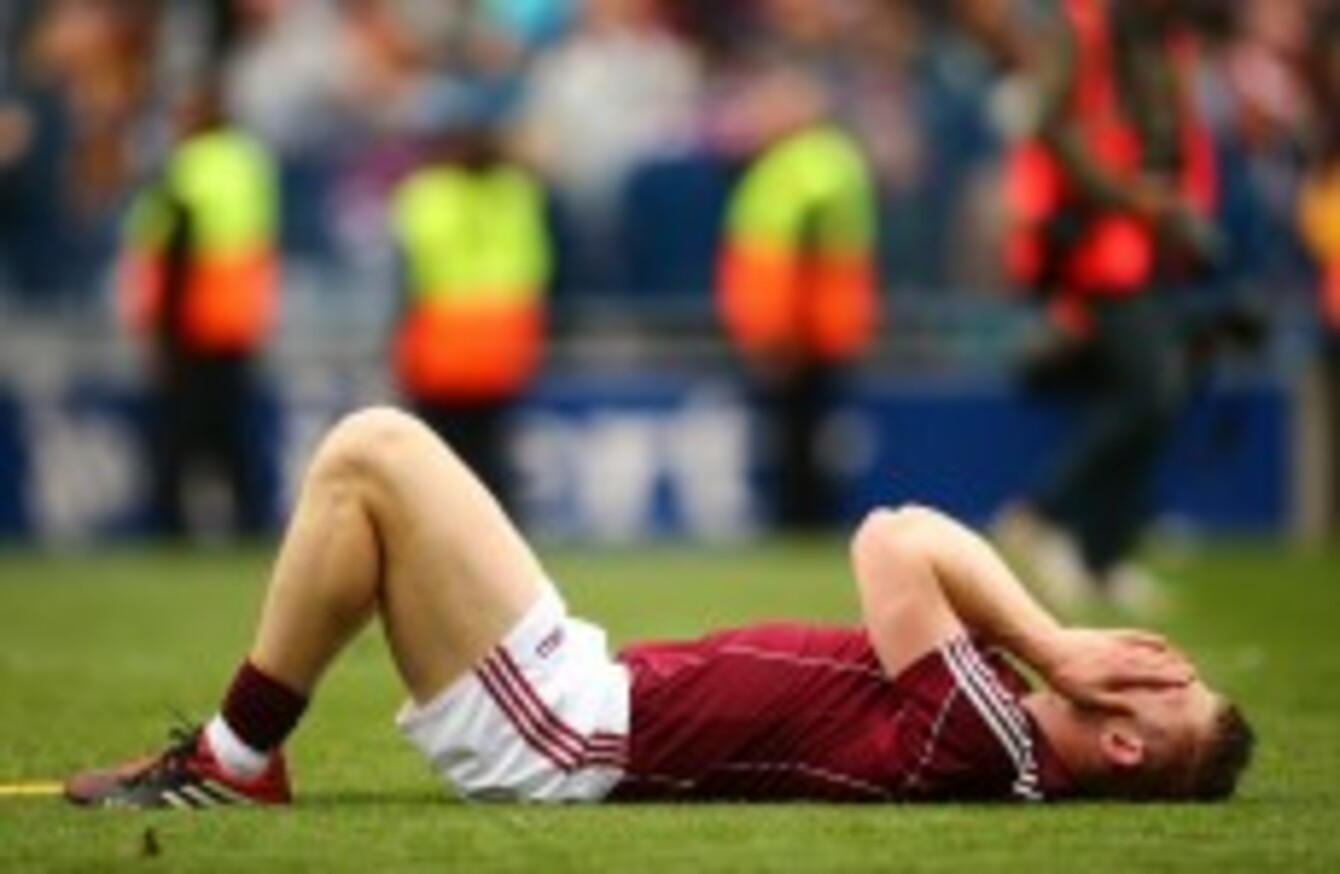 Joe Canning after the final whistle.
Image: Cathal Noonan/INPHO
Joe Canning after the final whistle.
Image: Cathal Noonan/INPHO
THE DISAPPOINTMENT SUFFERED by the Galway hurlers on Sunday has been softened by their sponsor Supermac's chipping in with €20,000 towards a team holiday.
Pat McDonagh has suffered more disappointment than any of the players where losing All-Ireland finals is concerned with Sunday's loss to Kilkenny the sixth time they have failed at the final hurdle since he came on board as their main backer 25 years ago.
McDonagh, the managing director of Supermac's, has vowed to continue backing Galway hurlers and believes that they will finally bridge the gap to their last success in 1988.
"I don't think people really appreciate the sacrifices these players make. They have put in a huge effort, not just this year but over the years to become top class inter-county hurlers.
"The players are dejected, they gave it everything and came so close. And soon they will get ready to do it all again, so they deserve a break. That is why we are making the contribution.
"It will them get away and help them gel as they get ready to go again. It's the least they deserve after all the entertainment they have given us," said McDonagh,
A native of Killimordaly, McDonagh has been a passionate GAA supporter all through his life and his company also sponsors the Galway footballers and camogie teams.
And he appealed to supporters to keep the flags out and support the camogie team in the All-Ireland final against Cork in Sunday's final.