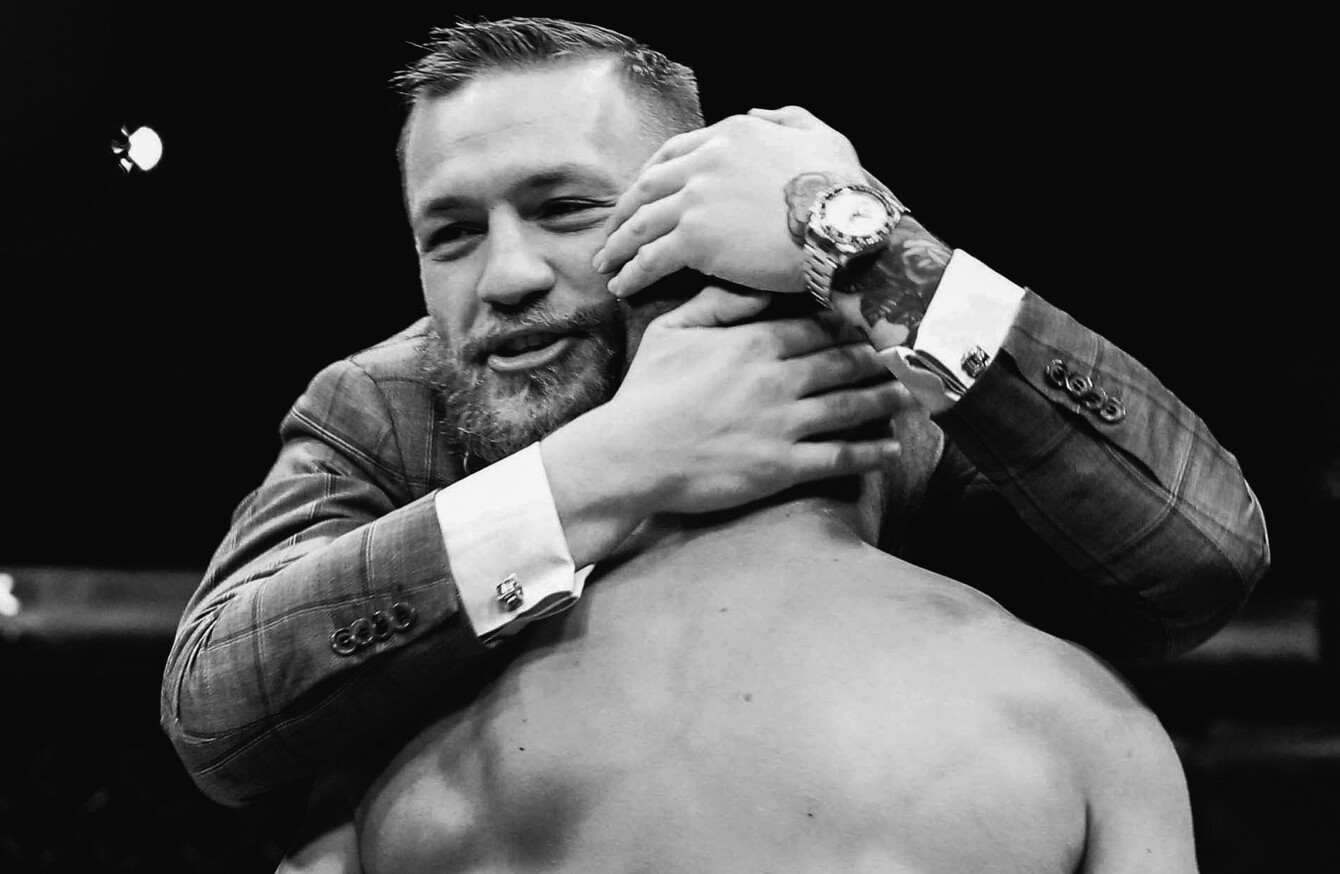 Conor McGregor embraces Artem Lobov following his win over Teruto Ishihara in Belfast last November.
Image: Presseye/Matt Mackey/INPHO
Conor McGregor embraces Artem Lobov following his win over Teruto Ishihara in Belfast last November.
Image: Presseye/Matt Mackey/INPHO
CUB SWANSON HAS left no stone unturned in his preparations for his featherweight bout against Artem Lobov, but he doesn't believe his opponent deserves such a high-profile opportunity.
Swanson (24-7), who's ranked fourth in the 145lbs division, will face Lobov (13-12-1-1) this Saturday night at UFC Fight Night 108 in Nashville. It's an odd match-up — based on their contrasting track records — which is made even more unusual by the fact that the bout has been given top billing.
Main events are nothing new for Swanson, who headlined cards against Jeremy Stephens and Frankie Edgar in 2014. However, Lobov is entering fresh territory in what will be just his fifth bout in the UFC, and he believes he's capable of causing an upset.
The Russian-born fighter, who fights out of Straight Blast Gym on the Naas Road having moved to Dublin nearly 15 years ago, was in danger of being cut by the UFC after starting his stint with the promotion with consecutive losses. However, he bounced back in convincing fashion by defeating Chris Avila and Teruto Ishihara.
It's a massive opportunity for the 30-year-old, which certainly came out of the blue. According to Swanson, Lobov's status as a training partner of the UFC's biggest star, lightweight champion Conor McGregor, is responsible. While the veteran American has respect for Lobov's ability, he believes his mixed record doesn't even warrant a place in the organisation.
"I feel like with his record and things like that, there are so many more deserving people to be in the UFC," Swanson told The MMA Hour. "Somebody else in that situation, if it wouldn't have been for Conor, he would have had to stream together a lot more wins and do a lot more things.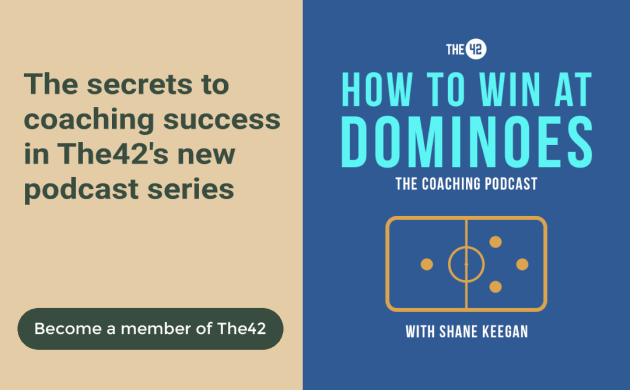 "I think people are pissed off about that. I particularly don't like him for that. When you treat your career early on really crappy, you can't expect to be in a good position. That's just the way pro fighting is. I don't think it's a lack of skillset. I just think it was a lack of taking care of his record and doing all the right things at the right time."
Lobov has never shied away from any suggestion that his association with McGregor has aided his progress. He also insists that observers should look beyond the numbers on his record to see that his mixed level of success has been down to his willingness to take on the biggest challenges.
Swanson, who has promised to make an example of Lobov, said: "He has shown, if you go back and look at his record, that he's durable. That's one thing. He's fought a lot of tough guys, different weight classes, so that was probably the reason he has a lot of losses.
"But then later in his career he gets with a good camp and good training partners. If you look at every fight he's had in the UFC, he's looked better. So I'm expecting to see a better version than we've ever seen of him. That's what motivated me to train so hard."